Psychometrics in Coaching
Versand in 3 Tagen
Jetzt nur
€ 57,99

*
inkl. MwSt.
Dieser Artikel ist auch verfügbar als:
Produktdetails
Titel: Psychometrics in Coaching

ISBN: 0749466642
EAN: 9780749466640

Paperback.
Sprache: Englisch.

Herausgegeben von Jonathan Passmore
Kogan Page
3. November 2012 - kartoniert - 440 Seiten
With a growing demand for psychometric testing in the coaching profession, coaches and practitioners alike need to understand the psychology underpinning the tests as well as how to select and apply them effectively. Published with the Association for Coaching and written by an international team of global coaching practitioners and psychometricians, Psychometrics in Coaching provides an overview of using psychometrics and providing feedback and offers clear explanations of the key models and tools used in coaching today. Whether you are new to using psychometric tests or an experienced practitioner, this book provides you with a deep understanding of the models, the theory and research behind them, their reliability and validity, and how to implement them as part of a wider coaching and development programme. Psychometrics in Coaching is an essential resource for those seeking expert guidance from the leading writers in the field, as well as students on psychology, psychometrics, business and human resources programmes.


About the contributors
Foreword by Professor Stephen Palmer
Preface by Katherine Tulpa
Acknowledgements

Introduction

Part One: Psychometrics and feedback

01 Using psychometrics and psychological tools in coaching
Elizabeth Allworth and Jonathan Passmore
Introduction
Psychological tests
The psychometric properties of a psychological test
Approaches to psychological testing in coaching
Benefits of psychological testing for the coach and the coachee
Ethical guidelines and best practice in testing
Summary

02 Designing psychometric questionnaires
Nollaig Heffernan
Introduction
Defi ning the test's purpose
Preliminary design issues
Item/question preparation
Item analysis
Standardization and ancillary research programmes
Preparation of fi nal materials and publications
Summary

03 Administering and managing the use of psychometric questionnaires
Angelina Bennet
Introduction
Why train to use psychometric tests and assessments?
What are the training options available?
Training in ability testing
Training in personality assessment
Conversion courses
Single-assessment qualifying courses
Choosing an appropriate route to psychometric accreditation
What next after training?
Summary

04 Psychometric tools in development - do they work and how?
Mark Batey, Anna Walker and David Hughes
Introduction
Why use psychometric tools for coaching and development?
A review of the evidence
Psychometrics and cognitive ability
Psychometrics and personality
Psychometrics as predictors of important work outcomes
Psychometrics as predictors of training
Best practice in the use of psychometrics for development
Conclusion

05 Using feedback in coaching
Almuth McDowall
Introduction
The context for feedback
The feedback process
MSMR or 360-degree feedback
Implications for feedback practice
Feeding back psychometrics
Summary

Part Two: Individual instruments and their use

06 Coaching with the MBTI instrument
Sally Carr, Bernard Cooke, Leanne Harris and Betsy Kendall
Introduction
Basic assumptions of type theory
The MBTI questionnaire
MBTI and coaches
MBTI and coachees
Summary

07 Coaching with teams: Team Management Systems (TMS)
Dick McCann
Introduction
Coaching competencies
The Workplace Behaviour Pyramid
The nature of work
Five-factor theory
The Team Management Wheel
Team coaching
Case study
Summary

08 Coaching with OPQ
Eugene Burke
Introduction
How the OPQ helps in understanding personality
Theoretical perspectives
The OPQ32 questionnaire
The OPQ32 and coaches
The OPQ and coachees
Development tips for 'Using Networks' impact
Summary

09 Coaching with the Motivation Questionnaire
Dave Bartram, Alexander Fradera and Helen Williams
Introduction
Understanding human motivation
Motivational Questionnaire
The MQ and coaches
The MQ and coaching clients
Introducing the MQ profile
Interpreting the MQ profile
Applications of the MQ
Summary

10 Coaching with Saville Consulting Wave™
Rainer Kurz, Rab MacIver and Peter Saville
Introduction
The Saville Consulting Wave™ model
Saville Consulting Wave™ 'Deep Dive' measurement features
Using Professional Styles with coaches
Using Professional Styles with coachees
Summary

11 Coaching with the 16PF questionnaire
Rob Bailey and Pauline Willis
Introduction
Theoretical background
The questionnaire
The 16PF and coaches
The 16PF and coachees
16PF reports relevant to coaching
Conclusion

12 Coaching for emotional intelligence: MSCEIT
David R Caruso and Peter Salovey
Introduction
Theory of emotional intelligence
The MSCEIT assessment
EI and coaches
Using EI with coachees
EI blueprint
Summary

13 Identifying potential derailing behaviours: Hogan Development Survey
James M Fico, Richard Brady and Robert Hogan
Introduction
Hogan's socio-analytical theory of human behaviour
The Hogan questionnaire
HDS and coaches
Using HDS with coachees
Summary

14 Coaching for engaging transformational leadership: The Transformational Leadership Questionnaire (TLQ™)
Beverly Alimo-Metcalfe and Glenn Mead
Introduction
The development of the Transformational Leadership Questionnaire (TLQ)
The TLQ model
Using the TLQ
The coach's role
Summary

15 Developing resilience through coaching: MTQ48
Peter Clough, Keith Earle and Doug Strycharczyk
Introduction
The theoretical model
The Mental Toughness Questionnaire (MTQ48)
The MTQ and coaches
Using the MTQ48 with coachees
Summary

16 Using archetypes in coaching
Thomas J Hurley and Jeff Staggs
Introduction
The model of archetypal practices
Using archetypal practices with coaches
Using archetypal practices with coachees
Summary

17 Coaching for strengths using VIA
Carol Kauffman, Jordan Silberman and David Sharpley
Introduction
The theory of signature strengths
The VIA Strengths Questionnaire
Strengths and coaches
Using the VIA with coachees
Summary

18 Coaching for stress: StressScan
Kenneth M Nowack
Introduction
Theoretical models of stress
The theoretical model for StressScan
The development of StressScan
Description of the StressScan scales
Using StressScan with coachees
StressScan and coaches
Summary

19 Coaching for cultural transformation: CTT
Richard Barrett
Introduction
Theoretical background to the Cultural Transformation Tools®
The seven levels of leadership consciousness
The Cultural Transformation Tools® assessment instruments
The Leadership Values Assessment
Using CTT with coachees
Using CTT with coaches
Summary

20 Coaching with FIRO Element B
Roy Childs
Introduction
Theoretical and research background
The FIRO Element B questionnaire
FIRO Element B and coaches
Case study
Using FIRO Element B with coachees
Summary

21 Coaching with LSI
Quentin Jones
Introduction
Theoretical model
The LSI's psychometric properties
The LSI questionnaire
LSI and coaches
Using LSI with coachees
Structuring an LSI coaching intervention
Debriefing the LSI
Reflexivity: the key to individual transformation
Summary

22 MTR-i and Type Mapping system for team coaching
Roy Childs and Steve Myers
Introduction
Theoretical background
Overview of the Type Mapping questionnaires
Development of the Type Mapping system
Using the Type Mapping system with coaches
Using the Type Mapping system with teams
Using the Type Mapping system with individual coachees
Summary

Psychometrics glossary
Appendix: The Association for Coaching
Index


Jonathan Passmore is an occupational psychologist and a coaching supervisor. He has wide business consulting experience, having worked for PricewaterhouseCoopers and IBM Business Consulting and as a chief executive and company chairman in the sports leisure sector. He is based at the School of Psychology, University of East London where he is Director for the Coaching and Coaching Psychology programs. He is the author of several books and editor of Excellence in Coaching (Kogan Page).

This book fills an important gap in the coaching literature. Psychometric data figures increasingly in the background materials coachees bring to the learning alliance and the book provides valuable guidance on how to make safe, effective use of a wide range of instruments. Professor David Clutterbuck, Clutterbuck Associates Executive coaches are increasingly aware that our observations are invariably biased, distorted and selective. While that is part of the charm and power of coaching, this textbook is invaluable in balancing our sometimes overly subjective perception. Erik de Haan, Director of Centre for Coaching, Ashridge Business School A very timely book. Both coaching and psychometrics are fast growing areas. Psychometric test results help build the foundation on which effective coaching rests. Any coach should know this information. Professor John Rust, The Psychometrics Centre, University of Cambridge The book is for those new and experience using psychometric tests, as well as students in psychology, psychometrics and human resources management Sci Tech Book News This book... is an invaluable addition to the growing number of books on coaching. Psychometrics in coaching is a must for those commissioning coaching, for coaches wishing to improve their knowledge of this area and for those studying leadership. The clear style makes it accessible for readers new to this area as well as being suitable for experienced practitioners - a useful book to add to the library. Coaching at Work

Preiswert lesen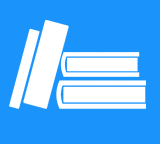 Kunden, die diesen Artikel gekauft haben, kauften auch
Kundenbewertungen zu "Psychometrics in Coaching"
Diese Artikel könnten Sie auch interessieren
Zuletzt angesehene Artikel