Web Radio
Radio Production for Internet Streaming. 1, black & white…
Lieferbar innerhalb von zwei Wochen
Buch
€ 36,99

*
inkl. MwSt.
Produktdetails
Titel: Web Radio
Autor/en: Chris (Senior lecturer in Radio and Broadcast Journalism at Staffordshire University. He is also a freelance radio producer for local and network radio, and a founder and director of Omni R Priestman

ISBN: 0240516354
EAN: 9780240516356

Radio Production for Internet Streaming.
1, black & white illustrations.
Sprache: Englisch.

Taylor & Francis Ltd
13. Dezember 2001 - kartoniert - 296 Seiten
Anyone wanting to set up a low cost web radio station will benefit from the advice and information provided by this book. Not only will you gain technical and practical know-how to enable your station to go live, but also an appreciation of the legal and copyright implications of making radio, potentially for international audiences and in the rapidly evolving environment of the web.
To succeed, your radio content will need to be carefully planned and your station properly promoted. Advice is given on taking advantage of the scalability web radio introduces for building audiences in line with your resources, for scheduled live output and for making programmes available on demand, including music, news, speech radio and audience participation. Case studies from around the world are provided to demonstrate how different radio organisations are applying the new flexibility web radio has to offer in a wide range of situations. Together with its associated website www.web-radio-book.com, the book also acts as a starting point for locating a range of sources for further advice and lines of research.
Learn how to:
- go live with your own low cost web radio station (either managing the server yourself or using a host service)
- assess the right server set-up to handle the number of simultaneous listeners expected
- get the best sound quality to your listeners
- take account of the range of devices available for receiving web radio
- plan your station, programming and associated website
- identify and reach your audience
- build audience feedback and data into your station's strategy
- tackle the additional legal and ethical dimensions of radio on the web
- source more detailed information
Learn the technology and practice of sending and receiving web radio
Expand your knowledge with the accompanying website giving extra information and useful links
Get professional results with tips on successful programming

What is Web Radio?; And what web radio isn't; Stream receivers and how the listener listens; Streaming radio output; Established radio broadcasters on the web; Internet-only stations and other adventures in web radio; One voice in a very large crowd: getting heard; Copyright on web radio; Free speech on web radio; Redefining radio content; Scheduling for redefined audiences; So how is web radio different? A checklist; Glossary; Useful websites; Bibliography

Chris Priestman is also a freelance radio producer for local and network radio, and a founder and director of Omni Radio Productions Ltd, a radio production and training company.

"Like all good textbooks, Web Radio has been clearly and carefully thought through in terms of its structure and objectives, there is a clarity of purpose that makes it particularly attractive." - The Radio Journal "The book deserves the highest attention of all those broadcasters that are already involved in radio webcasting or who want to become involved in it." Franc Kozamernik, European Broadcasting Union "It's a really good book - excellent if you've ever thought about setting up your own web radio station. What's a really good idea is the accompanying web site which will provide the latest info on trends, tools etc." Reader review from Amazon.com "Written in an accessible, user-friendly style, backed with plenty of illustrations... For anyone thinking about setting up such a service, or already involved in one but believes it might not be reaching its potential, this is a 'must read'." Richard Rudin, in RADIO magazine '..an ideal starting point for a study of web radio, either from a practical standpoint, or from the point of view of a theoretical discussion of this relatively new means of audio (and visual) communication. Armed with Chris Priestman's book, the aspiring new broadcaster has all he or she needs to start their own global adventure in radio.' Viewfinder

Gedruckte Welten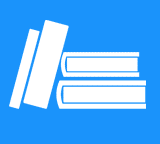 Kunden, die diesen Artikel gekauft haben, kauften auch
Kundenbewertungen zu

Chris (Senior lectu…

"Web Radio"
Diese Artikel könnten Sie auch interessieren
Kontakt
+49 (0)40
4223 6096
Wir helfen Ihnen gerne:
Mo. - Fr. 8.00 - 20.00 Uhr
Sa.: 10.00 - 18.00 Uhr

(Kostenpflichtige
Rufnummer -
Kosten abhängig
von Ihrem Anbieter)
Chat
Zuletzt angesehene Artikel