Winning Every Day
335:B&W 5. 25 x 8 in or 203 x 133mm Perfect Bound on 45lb C…
Lieferbar innerhalb von 2 bis 3 Werktagen
Taschenbuch
€ 14,99

*
inkl. MwSt.
Dieses
Taschenbuch
ist auch verfügbar als:
Produktdetails
Titel: Winning Every Day
Autor/en: Lou Holtz

ISBN: 0887309534
EAN: 9780887309533

335:B&W 5. 25 x 8 in or 203 x 133mm Perfect Bound on 45lb Creme Groundwood w/Gloss Lam.
Sprache: Englisch.

HarperBusiness
4. August 1999 - kartoniert - 244 Seiten
The man responsible for revitalizing the Fighting Irish and other major college football programs shares his bestselling game plan for finding success in business and in life.


"The lessons contained in this book may start out having to do with sports, but they apply to almost every aspect of life. The stories in this book are wonderfully entertaining, and the lessons are priceless. This is a book about winning, written by a man who is a true winner in every sense of the word." -- Sean McManus, president, CBS Sports "Coach Lou Holtz has written one of the best motivational books that I've ever read on how to be successful in whatever you do in life." -- Steve Spurrier, football coach, University of Florida Gators"Seldom do we experience the charisma and character of a dynamic personality such as Lou Holtz, the very successful former football coach of Notre Dame. Lou has left his distinctive mark of success everywhere he has coached. "Winning Every Day" is not just a catchy phrase, but with Coach Holtz, a way of life." -- Carl Pohlad, president, Marquette Bancshares and owner of the Minnesota"Lou Holtz is a brilliant strategist, a first-class motivator, and an inspiring role model. Winning Every Day coaches you through the hard-won lessons of life that Coach Holtz has gleaned from a lifetime of learning. Using personal behind-the-scenes experiences he shows you how to break through obstacles, capitalize on fleeting opportunities, and achieve success. There is no better mentor than Lou Holtz."-- Peter Lowe, president and CEO of Peter Lowe International "Lou has taken his wisdom and principles of winning on the gridiron and translated them successfully for implementation into daily life. He has also included his patented brand of humor throughout making this an informative as well as enjoyable read."-- Barry Alvarez, Head Football Coach University of Wisconsin"I've known Lou Holtz for a long time as a man of unflinching, unyielding character and integrity. It shows in this remarkable book."-- Senator Jesse Helms"Lou Holtz has spent most of his adult life helping others achieve their full potential. He believes success depends not so much on an abundance of God given talent, it does on the passionate and intelligent application of the talent we have. Winning Every Day is the best of Lou Holtz.."-- Richard A. Rosenthal, Athletic Director Emeritus, University of Notre Dame"Lou Holtz has put into his book every element required for success in any endeavor. All who put into practice his ten elements for success will raise their level of performance significantly." -- J. M. Haggar, Jr., Retired Chairman of the Board, Haggar Clothing Company"Coach Holtz has a vast reservoir of knowledge and experience in the key elements of living a successful life. Using football as his primary vehicle, he provides a most inspiring and motivational treatise conveyed in a folksy and oftentimes humorous manner. Not only is Winning Every Day a very important book to read, but also a complete and utter joy."-- John W. "This is the book we've all hoped Lou Holtz would write. In these pages he shares the wisdom and experience of a lifetime. It's a great read, and sure to be a hit."-- Dan Quayle, 44th Vice President of the United States"Winning Every Day" provides a simple formula for a winning lifetime."-- Donald R. Keough, Chairman of the Board, Allen & Company, Inc."Winning Every Day" is a great book for anyone who'd like to know Coach Holtz. His conversational writing style provides personal insight into a man whose ability to inspire and motivate is legendary. LouHoltz' philosophy is easily adaptable and teaches you how to reach and exceed your goals, not only in athletics, but in business and daily living."-- Christopher Zorich, Former NFL Chicago Bear, Chairman- The Christopher Zorich Foundation"Coach Holtz has written an inspiring and charming book in which he shares with us the gems of his experience as a great leader, devoted husband and compassionate humanitarian. A quick and delightful read."-- General Colin L. Powell, USA (RET)""Winning Every Day: A Game Plan for Success" is a book for every would-be winner, whatever their occupation or goal in life might be. It is direct, clear-cut, concise, profound, humorous, wise and precise in its recommendations for how to win every day, which will make a person a winner for life. Fun and easy to read, its good, very good."-- Zig Ziglar, Author and Motivational Teacher"Lou Holtz is the best coach I have ever known. He is successful simply because of the standards and expectations he has of himself and those around him, and these are never compromised.In this book, Lou Holtz, the coach, the motivator, and the disciplinarian, gives you a plan for achieving a high standard of excellence in your life, family or business. I had the privilegeof working for Lou Holtz and learning the 'game plan' first-hand. He made a difference in my life, and he can make a difference in yours."-- Rick Minter, Head Football Coach, University of Cincinnati

Preiswert lesen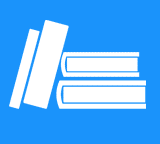 Kunden, die diesen Artikel gekauft haben, kauften auch
Kundenbewertungen zu Lou Holtz "Winning Every Day"
Diese Artikel könnten Sie auch interessieren
Entdecken Sie mehr