The 48 Laws of Power
Sprache: Englisch.
Lieferbar innerhalb von zwei Wochen
Taschenbuch
€ 32,49

*
inkl. MwSt.
Dieses
Taschenbuch
ist auch verfügbar als:
Produktdetails
Titel: The 48 Laws of Power
Autor/en: Robert Greene, Joost Elffers

ISBN: 0140280197
EAN: 9780140280197

Sprache: Englisch.

Penguin Putnam Inc
26. Oktober 2000 - kartoniert - 480 Seiten
Amoral, cunning, ruthless, and instructive, this multi-million-copy New York Times bestseller is the definitive manual for anyone interested in gaining, observing, or defending against ultimate control - from the author of The Laws of Human Nature.

In the book that People magazine proclaimed "beguiling" and "fascinating," Robert Greene and Joost Elffers have distilled three thousand years of the history of power into 48 essential laws by drawing from the philosophies of Machiavelli, Sun Tzu, and Carl Von Clausewitz and also from the lives of figures ranging from Henry Kissinger to P.T. Barnum.

Some laws teach the need for prudence ("Law 1: Never Outshine the Master"), others teach the value of confidence ("Law 28: Enter Action with Boldness"), and many recommend absolute self-preservation ("Law 15: Crush Your Enemy Totally"). Every law, though, has one thing in common: an interest in total domination. In a bold and arresting two-color package, The 48 Laws of Power is ideal whether your aim is conquest, self-defense, or simply to understand the rules of the game.
Preface

Law 1: Never outshine the master
Always make those above you feel comfortably superior. In your desire to please or impress them, do not go too far in displaying your talents or you might accomplish the opposite-inspire fear and insecurity. Make your masters appear more brilliant than they are and you will attain the heights of power.

Law 2: Never put too much trust in friends, learn how to use enemies
Be wary of friends-they will betray you more quickly, for they are easily aroused to envy. They also become spoiled and tyrranical. But hire a former enemy and he will be more loyal than a friend, because he has more to prove. In fact, you have more to fear from friends than from enemies. If you have no enemies, find a way to make them.

Law 3: Conceal your intentions
Keep people off-balance and in the dark by never revealing the purpose behind your actions. If they have no clue what you are up to, they cannot prepare a defense. Guide them far enough down the wrong path, envelop them in enough smoke, and by the time they realize your intentions, it will be too late.

Law 4: Always say less than necessary
When you are trying to impress people with words, the more you say, the more common you appear, and the less in control. Even if you are saying something banal, it will seem original if you make it vague, open-ended, and sphinxlike. Powerful people impress and intimidate by saying less. The more you say, the more likely you are to say something foolish.

Law 5: So much depends on reputation-guard it with your life
Reputation is the cornerstone of power. Through reputation alone you can intimidate and win; once it slips, however, you are vulnerable, and will be attacked on all sides. Make your reputation unassailable. Always be alert to potential attacks and thwart them before they happen. Meanwhile, learn to destroy your enemies by opening holes in their own reputations. Then stand aside and let public opinion hang them.

Law 6: Court attention at all cost
Everything is judged by its appearance; what is unseen counts for nothing. Never let yourself get lost in the crowd, then, or buried in oblivion. Stand out. Be conspicuous, at all cost. Make yourself a magnet of attention by appearing larger, more colorful, more mysterious than the bland and timid masses.

Law 7: Get others to do the work for you, but always take the credit
Use the wisdom, knowledge, and legwork of other people to further your own cause. Not only will such assistance save you valuable time and energy, it will give you a godlike aura of efficiency and speed. In the end your helpers will be forgotten and you will be remembered. Never do yourself what others can do for you.

Law 8: Make other people come to you-use bait if necessary
When you force the other person to act, you are the one in control. It is always better to make your opponent come to you, abandoning his own plans in the process. Lure him with fabulous gains-then attack. You hold the cards.

Law 9: Win through your actions, never through an argument
Any momentary triumph you think you have gained through argument is really a Pyrrhic victory: The resentment and ill will you stire up is stronger and lasts longer than any momentary change of opinion. It is much more powerful to get others to agree with you through your actions, without saying a word. Demonstrate, do not explicate.

Law 10: Infection: Avoid the unhappy and unlucky
You can die from someone else's misery-emotional states are as infectious as diseases. You may feel you are helping the drowning man but you are only precipitating your own disaster. The unfortunate sometimes draw misfortune on themselves; they will also draw it on you. Associate with the happy and fortunate instead.

Law 11: Learn to keep people dependent on you
To maintain your independence you must always be needed and wanted. The more you are relied on, the more freedom you have. Make people depend on you for their happiness and p
Robert Greene, the #1 New York Times bestselling author of The 48 Laws of Power, The 33 Strategies of War, The Art of Seduction, Mastery, and The Laws of Human Nature, is an internationally renowned expert on power strategies. He lives in Los Angeles.

Joost Elffers is the packaging genius behind Viking Studio's Secret Language series, Play with Your Food, and How Are You Peeling?. He lives in New York City.

"Machiavelli has a new rival. And Sun Tzu had better watch his back. Greene . . . has put together a checklist of ambitious behavior. Just reading the table of contents is enough to stir a little corner-office lust."-New York magazine

"Beguiling . . . literate . . . fascinating. A wry primer for people who desperately want to be on top."-People magazine

"An heir to Machiavelli's Prince . . . gentler souls will find this book frightening, those whose moral compass is oriented solely to power will have a perfect vade mecum." -Publishers Weekly

"Satisfyingly dense and . . . literary, with fantastic examples of genius power-game players. It's The Rules meets In Pursuit of Wow! with a degree in comparative literature."-Allure
Preiswert lesen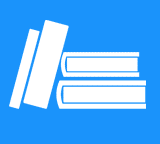 Kunden, die diesen Artikel gekauft haben, kauften auch
Kundenbewertungen zu

Robert Greene, Joos…

"The 48 Laws of Power"
Diese Artikel könnten Sie auch interessieren
Kontakt
+49 (0)40
4223 6096
Wir helfen Ihnen gerne:
Mo. - Fr. 8.00 - 20.00 Uhr
Sa.: 10.00 - 18.00 Uhr

(Kostenpflichtige
Rufnummer -
Kosten abhängig
von Ihrem Anbieter)
Chat
Zuletzt angesehene Artikel