Written by Herself: Volume I: Autobiographies of American Women: An Anthology
New. Sprache: Englisch.
Lieferbar innerhalb von zwei Wochen
Taschenbuch
€ 20,99

*
inkl. MwSt.
Produktdetails
Titel: Written by Herself: Volume I: Autobiographies of American Women: An Anthology
Autor/en: Jill Ker Conway

ISBN: 0679736336
EAN: 9780679736332

New.
Sprache: Englisch.

VINTAGE BOOKS
November 1992 - kartoniert - 688 Seiten
The bestselling author of The Road from Coorain presents an extraordinarily powerful anthology of the autobiographical writings of 25 women, literary predecessors and contemporaries that include Jane Addams, Zora Neale Hurst, Harriet Jacobs, Ellen Glasgow, Maya Angelou, Sara Josephine Baker, Margaret Mead, Gloria Steinem, and Maxine Hong Kingston.

Jill Ker Conway was born in Hillston, New South Wales, Australia, graduated from the University of Sydney in 1958, and received her Ph.D. from Harvard University in 1969. From 1964 to 1975 she taught at the University of Toronto and was Vice President there before serving for ten years as President of Smith College. Since 1985 she has been a visiting scholar and professor in M.I.T.'s Program in Science, Technology and Society, and she now lives in Boston, Massachusetts.

NOTES ON CONTRIBUTORS:

Margery Perham (1895-1982) went to Africa to study race relations on a Rhodes Fellowship. Her sojourn in Africa made her an expert on tribal institutions and a passionate and lifelong supporter of the rights of native peoples, in her writings and as director of the Institute of Colonial Studies.

Vera Brittain (1893-1970) served as a nurse during World War I, the conflict in which her fiancée, her beloved brother, and all his friends were killed. Later Brittain became a committed feminist and wrote extensively about the psychological costs of war. Testament of Youth is a moving and influential account of the slaughter of 1914-18.

Angelica Garnett (1918- ) is the daughter of artist Vanessa Bell (Virginia Woolf's sister) and Bell's artist lover Duncan Grant. Garnett's memoir depicts the sophisticated, permissive, and intellectual world of the Bloomsbury circle in which she was raised, and chronicles her quest to come to terms with her extraordinary family and to pursue her own artistic career.

Isak Dinesen Baroness Blixen (1885-1962) was born in Denmark and followed her husband to a coffee plantation in Kenya, where she fell in love with Africa and African people. She became a writer, twice nominated for the Nobel Prize, and is best known for her classic memoir Out of Africa.

Elspeth Huxley (1907- ) was born in London and raised in Kenya on her parents' coffee plantation, developing a lifelong love of Africa. She wrote three memoirs, including The Flame Trees of Thika, and was awarded the C.B.E. in 1960 for her extensive commentary on African history and politics.

Mary Benson (1919- ) was born to an affluent white family in Pretoria. She became a committed opponent of apartheid and testified against it before the United Nations. After being arrested and exiled from South Africa, she wrote plays and novels about apartheid and a biography of Mandela.

Ruth First (1925-1982) was a journalist in Johannesburg who, at age 21, exposed brutal conditions among miners and farm laborers. Married to the leader of the South African Communist party, First edited a reform journal. She was arrested and detained in solitary confinement for four months of psychological terror and interrogation. She was later killed by a letter bomb while living in exile.

Emma Mashinini (1929- ) was born to a black family in Johannesburg. After leaving an abusive husband, Mashinini worked in a factory where she began her career as a labor organizer. She led labor protests through the 1960s and 70s, and was eventually put in prison for six months, where she survived constant interrogation and intimidation.

Shudha Mazumdar (1899- ) was born in Calcutta and married at 12 to a Civil Service magistrate. In her travels around India, Mazumdar became interested in women's welfare, and the needs of prostitutes and women prisoners. She organized and worked for many women's groups, and after her husband's death, felt free to support Gandhi and the nationalist movement as well, though women's welfare remained the focus of her life's work.

Vijaya Lakshmi Pandit (1900- ) was Nehru's sister and the aunt of Indira Gandhi. She was jailed many times for her active opposition to British rule. After independence, Pandit served as Ambassador to the Soviet Union, the U.S., and Britain, and led the Indian delegation to the United Nations, where she served as President of the U.N. General Assembly from 1964-68. Her opposition to Indira Gandhi's semi-military rule earned her the popular name "Lamp of India."

Meena Alexander (1951- ) was born to an Indian service family in Allahabad. She entered the University of Khartoum at 13, and then earned her Ph.D. in England. A poet, novelist, playwright, and critic, Alexander now lives with her American husband in Manhattan.

Vivian Gornick (1935- ), journalist and scholar, was born in the Bronx. Her memoir Fierce Attachments examines her intense relationship with her Jewish mother, a committed Communist Party member. Gornick has taught English literature, written for The Village Voice, and written books on feminist issues.

Gloria Wade-Gayles (1938- ) was born in Memphis. A literary scholar and poet, she teaches at Spelman College, and has written extensively on black women's fiction and black women's spirituality. Her memoir Pushed Back to Strength traces her initial rejection of Christianity as oppressive, and her eventual journey back to the spirituality of her mother and grandmother.

Edith Mirante (1953- ) pursued a career as a painter before traveling to Southeast Asia, where her eyes were opened to political oppression in Burma. She has since worked as an activist for the rights of tribal peoples and the needs of Third World women. A black belt in karate, Mirante's adventures in Burma took her among opium drug lords and troops of women soldiers, and are told with humor and verve in her memoir, Burmese Looking Glass.

Preiswert lesen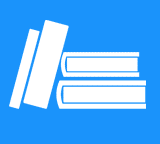 Kunden, die diesen Artikel gekauft haben, kauften auch
Kundenbewertungen zu Jill Ker Conway "

Written by Herself: Volume I: Autobiographies of American W…

"
Diese Artikel könnten Sie auch interessieren
Kontakt
+49 (0)40
4223 6096
Wir helfen Ihnen gerne:
Mo. - Fr. 8.00 - 20.00 Uhr
Sa.: 10.00 - 18.00 Uhr

(Kostenpflichtige
Rufnummer -
Kosten abhängig
von Ihrem Anbieter)
Chat
Zuletzt angesehene Artikel