Apocalypsis - Demons Among Us
Book 1. 1. Aufl. 2013. Sprache: Englisch.
Sofort lieferbar (Download)
eBook
ePub

Dieses eBook können Sie auf allen Geräten lesen, die epub-fähig sind, z.B. auf den tolino oder Sony Readern.
eBook
€ 4,99

*
inkl. MwSt.
Verschenken
Machen Sie jemandem eine Freude und
verschenken Sie einen Download!
Ganz einfach Downloads verschenken - so funktioniert's:
1

Geben Sie die Adresse der Person ein, die Sie beschenken
möchten. Mit einer lieben Grußbotschaft verleihen Sie Ihrem
Geschenk eine persönliche Note.

2

Bezahlen Sie das Geschenk bequem per Kreditkarte,
Überweisung oder Lastschrift.

3

Der/die Geschenkempfänger/in bekommt von uns Ihre Nachricht
und eine Anleitung zum Downloaden Ihres Geschenks!
Produktdetails
Titel: Apocalypsis - Demons Among Us
Autor/en: Mario Giordano

EAN: 9783838714752

Format: EPUB ohne DRM
Book 1.
1. Aufl. 2013.
Sprache: Englisch.

Übersetzt von Diana Beate Hellmann, Mario Giordano
Bastei Entertainment
28. März 2013 - epub eBook - 960 Seiten
Rome. Turmoil in the Eternal City. The pope has resigned and disappeared without a trace. Nobody knows if he is even still alive.

At the same time, his closest confidants are being murdered in the most gruesome ways. As the conclave convenes to elect a successor to the Holy See, Vatican reporter Peter Adam begins to search for the missing pope. His search leads him to a mysterious underground religious fraternity, which has been working against the Church for centuries. Its members base their beliefs on a medieval prophecy: He who shall succeed the current Pope will call himself Peter II. And he will be the last to hold the See of St. Peter.

Is the apocalypse at hand? And what will it bring? The fulfillment of mankind's oldest fantasies, or the end of the world?

About the Series

Written by award-winning screenwriter and author Mario Giordano, "Apocalypsis" is gripping and explosive: what starts out as a sophisticated Vatican conspiracy soon develops into a uniquely intense and spectacular thriller.

APOCALYPSIS is a serial novel told in twelve installments per book. The entire saga is revealed throughout three complete novels; this is the complete second novel.

About the Author

Mario Giordano was born 1963 in Munich, studied psychology in Düsseldorf and writes novels for adults old and young as well as screenplays (his credits include Tatort, Schimanski, Polizeiruf 110, Das Experiment). He lives in Berlin.

IV

May 1, 2011, Vatican City, Apostolic Palace

The folded hands on the dark wood of the prayer kneeler were well manicured. But they were not fine hands, quite the contrary. Rough, rugged and used to hard work the hands of a laborer. In youth, they had done heavy manual labor and often had packed a punch. These hands had boxed, welded, bled and offered blessings. Hands that never seemed to rest, only in prayer. Franz Laurenz was a huge man with a masculine appearance. But when people met the Pope for the first time, invariably his hands were what impressed them the most, seeming to have a life of their own. These hands accompanied and amplified the Popes words, grabbing and shaking them, plucking arguments like ripe pieces of fruit, squeezing them and tossing them at his interlocutors, or letting them float with unexpected grace. However, they could become wrathful, these hands. There had been instances when even the most seasoned cardinals and government leaders had winced because these hands had suddenly clenched into fists, driven by passionate outrage, and the index finger of the Pope had come down on his interlocutor like the sword of the Archangel Michael.

Those in the Popes circle talked about his handshake, which was so strong that it could crush a horses hoof, and about his jovial slaps on the back that could knock people off their feet. Old friends talked about his affectionate hugs, so strong as to threaten suffocation to the recipient. The head of the Vatican Gardens once confessed on Radio Vaticano, while laughing, that the Pope had shaken him so forcefully, when one of the rose bushes had died, he saw visions of the Holy Virgin for three days.

However, hardly anyone knew how tender and gentle these hands could be when stroking the pages of books or ancient scrolls of parchment in the Vatican Secret Archives.

Pope John Paul III was a human being who had
to touch the world in order to understand and shape it. His hands were his antennas, allowing him to connect with the feelings of mankind, and were the secret of his persuasive power.

Now these hands were folded in prayer, resting on the old prayer kneeler in the Popes private chapel on the third floor of the Apostolic Palace, looking like huge creatures in peaceful slumber.

But the former Pope was not sleeping. He was desperately imploring his God for forgiveness. He had changed from the white papal cassock into a plain black suit and clerical collar, resembling a simple and amiable country pastor. Only the heavy golden Piscatory Ring with the papal seal on his right hand revealed that just a few hours earlier he had been one of the most powerful religious leaders in the world.

Forgive me, Father, for I have sinned and trespassed against you. I was not worthy of representing your kingdom. I disappointed you and all the people who believed in me. And yet, I do not see any other alternative.

Franz Laurenzs eyes looked bleary. Forsaking sleep, he had spent the night in prayer.

Help me, Father, in this hour of hardship. Give me strength for what I must do. For the evil is waiting at our gates and there is no one to fight it.

He had been left with no other choice; he knew it immediately when he received the news from Nepal and Houston. He had no alternative, if he still wanted to find a way to prevent what he had seen coming all these years, even though he had always tried to disavow it: the Antichrist, the Whore of Babylon, the Beast had come to open the gates of hell.

Lord, it is my fault. I hesitated; Ive been hesitating far too long. I was not worthy of my ministry. Father, forgive me my sins and give me the strength to confront the evil now.

Laurenz was not a mystic. He had always interpreted the Book of Revelation not so much as a true vision, rather as an opulent and magnificent call for perseverance, direct
ed at the early Christian congregations throughout the Roman Empire. But after everything that had happened over the previous twelve months, his opinion had changed. The Antichrist was real. He had a form and a name. His name was Seth.

However, he was unsure who was hiding behind the pseudonym of the Egyptian God of Chaos and Destruction. Although Laurenz had met the man a few times during the last year, Seth had always donned a black hooded monks habit, his face covered with a black silk shawl. Initially, Laurenz had not taken him seriously because of this masquerade. A grave mistake, as he now knew.

Then, last night, Laurenz had made the most painful decision of his life. Between prayers, he had completed three brief phone calls and then formatted the hard drive of his personal laptop and destroyed it. For a moment he had wondered if he should simply run, flee in secret, just vanish from the world, without a trace and forever. This would at least have given him a head start. But this was neither in his nature, nor was it his plan.

As soon as the sun rose, Laurenz freshened-up. First he fed the cat and let him free, then he called his private secretary, Alexander Duncker. Shortly afterwards, hell broke loose all around him. Duncker wasted no time in informing Menendez and only thirty minutes later they were both in his office. The Cardinal Secretary of the Vatican State yelled at him, confused and angry. Laurenz could not blame him. They had known each other for a long time, since they had worked together in the Congregation for the Doctrine of the Faith. Despite the fact that they had spent their lives arguing endlessly about Church issues, and that Menendez had run against him during the conclave, publicly calling him a danger to the Church, Laurenz admired the Spaniard for his candor. Privately, they were even friendly towards one another. However, this did not mean that they were friends. Au contraire.

Give
me one sensible reason, for Gods sake! Menendez had yelled. One damned reason!

Do not swear in the name of God, Laurenz reprimanded him.

Dont try to change the subject! I want to know why!

I cant tell you. Its personal.

Are you sick?

No.

Are you insane? Is that the reason?

No, Antonio, my mind is completely clear.

The ascetic man uttered a grunt of annoyance.

Youre giving up, thats what this is. You have realized that your reform plans will lead to chaos and that you dont have any answers in this time of questions. And now youre quitting to dodge your responsibility.

I can empathize with how you might come to such conclusion.

You know what I think about your reform plans, Franz. They are poison for the Church. But I never thought you were a coward. Not until today, that is.

Laurenz kept silent, but this infuriated Menendez even more.

Admit it, this is just another one of your dirty little tactics, Menendez snapped at him. With your resignation, you are forcing me to resign as well, and then youll be rid of me.

You can become pope now, Antonio, dont forget that.

You know precisely that only three Cardinal Secretaries of State have become pope in five centuries. But this is not about you or me, this is about the ministry of the Vicar of Christ on earth.

For a moment, Laurenz regretted that he and the Spaniard had never managed to become friends, a reality that could clearly be ascribed to the fact that Menendez belonged to the Opus Dei, the most powerful and most dangerous society within the Church.

Do you think I dont know that? I do, believe me. But Ive got to do what Ive got to do.

And what do you intend to do? Do you plan to become the éminence grise in the background? The Antipope?

Do you really think that?

I want to understand the reason. Why?

Laurenz shook his head. I am sorry, Antonio.

Filled with anger, Menendez straightened himself up. I do not believe you, Franz Laurenz. I know you too well to believe you.

Laurenz could not help but notice that the demeanor of the Cardinal Secretary of State had changed in that he had become distant.

You are not the kind of man who abandons everything, Menendez continued. Overnight, so to speak. I am convinced that you have a plan and that this plan will split the Church. You named me your Secretary of State and, in so doing, you bound me to loyalty. But thats over now. From now on, I will be your fiercest enemy. I will keep an eye on you. On you and your people. I will follow your every step. I will fight you no matter what you might be doing. I will protect my church from you, so help me God.

These were his last words. The Spanish Cardinal had exited the room without saying goodbye.

The sound of someone timidly clearing his throat startled Laurenz from his deep thoughts. He ended his prayer and turned around. Duncker stood at the door of the chapel. He was wearing a black cassock with a purple fascia, identifying him as an Honorary Prelate of His Holiness.

It is time, Holy Father.

Laurenz nodded and stood up.

I am no longer the Pope, Alexander. Im not even a bishop anymore. From now on Reverend will be enough.

With all due respect, Holy Father, Duncker replied stiffly, as long as you wear the Ring of the Fisherman, you are the Pope and I will address you accordingly.

Laurenz understood that this was Dunckers way of expressing his disapproval of the abdication.

Unlike Menendez and all the others that Laurenz had already seen that morning to take all the necessary steps, Alexander Duncker had not yet...



Dieses eBook wird im epub-Format ohne Kopierschutz geliefert. Sie können dieses eBook auf vielen gängigen Endgeräten lesen.

Für welche Geräte?
Sie können das eBook auf allen Lesegeräten, in Apps und in Lesesoftware öffnen, die epub unterstützen:

tolino Reader
Öffnen Sie das eBook nach der automatischen Synchronisation auf dem Reader oder übertragen Sie das eBook auf Ihr tolino Gerät mit einer kostenlosen Software wie beispielsweise Adobe Digital Editions.

Sony Reader und andere eBook Reader
Laden Sie das eBook direkt auf dem Reader im eBook.de-Shop herunter oder übertragen Sie es mit der kostenlosen Software Sony READER FOR PC/Mac oder Adobe Digital Editions.

Tablets und Smartphones
Installieren Sie die tolino Lese-App für Android und iOS oder verwenden Sie eine andere Lese-App für epub-eBooks.

PC und Mac
Lesen Sie das eBook direkt nach dem Herunterladen über "Jetzt lesen" im Browser, oder mit der kostenlosen Lesesoftware Adobe Digital Editions.

Bitte beachten Sie: Dieses eBook ist nicht auf Kindle-Geräten lesbar.

Ihr erstes eBook?
Hier erhalten Sie alle Informationen rund um die digitalen Bücher für Neueinsteiger.
eBook Highlights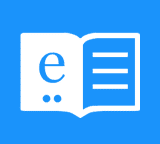 Kunden, die diesen Artikel gekauft haben, kauften auch
Kundenbewertungen zu Mario Giordano "Apocalypsis - Demons Among Us"
Diese Artikel könnten Sie auch interessieren
Kontakt
+49 (0)40
4223 6096
Wir helfen Ihnen gerne:
Mo. - Fr. 8.00 - 20.00 Uhr
Sa.: 10.00 - 18.00 Uhr

(Kostenpflichtige
Rufnummer -
Kosten abhängig
von Ihrem Anbieter)
Chat
Zuletzt angesehene Artikel