Fluid Movements -- Element Transport and the Composition of the Deep Crust
'NATO Science Series C / Mathematical and Physical Sciences…
Vorbestellbar
Buch
€ 95,49

*
inkl. MwSt.
Produktdetails
Titel: Fluid Movements -- Element Transport and the Composition of the Deep Crust
Autor/en: David Bridgwater

ISBN: 0792303350
EAN: 9780792303350

'NATO Science Series C / Mathematical and Physical Sciences (Continued Within NATO Science Series II: Mathematics, Physics and Chemistry)'.
Auflage 1989.
Sprache: Englisch.

SPRINGER NATURE
31. Juli 1989 - gebunden - 436 Seiten
Many geologists have an equivocal attitude to fluid movements within the crust and the associated changes in the chemical and physical properties of crustal rocks. The controversies earlier this centuary between the "soaks" and the "pontiffs" memorably summarised by H. H. Read (1957) in The Granite Controversy have largely been resolved. Few would now advocate the formation of large granitic bodies by in situ transformation of pre-existing crust as the result of the passage of ichors without the formation of a granitic melt. To many geochemists fluid transport and metasomatism have become slightly suspect processes which at the most locally disturb the primary geochemical and isotopic signatures. While there is common agreement that there are marked differences in the composition of the lower and upper crust, the role of fluid movement as one of the controls of this differentiation is often neglected in favour of suggested primary differences in the composition of igneous rocks emplaced at different depths. Selective fluid transport however provides many geologists with their livelyhood. Without the secondary concentration of commercially important elements by fluids within the crust the mining industry, geological science and human activities based on their products would be very different.

Magmas as a source of heat and fluids in granulite facies metamorphism..- Morphology of granulite - amphibolite facies transitions: The importance of fluid movements..- Contrasting mechanisms of charnockite formation in the amphibolite to granulite grade transition zones of southern India..- Chemical changes associated with formation of granulite and migration of complex C-O-H-S fluids, Sri Lanka..- Metamorphism and melting at an exposed example of the Conrad discontinuity, Kapuskasing uplift, Canada..- Melt-induced fluid pumping and the source of CO2 in granulites..- P-T and fluid evolution of the Angmagssalik "charnockite" complex, SE Greenland..- Processes of formation and retrogression of Scourian granulites..- Proterozoic metasediments from the deep crust of Rogaland, SW Norway: Chemistry of metabasites and granofelses..- Limited fluid transport from the gneiss core toward the schist envelope of the dome de L'Agout, France..- Hydrothermal graphite veins and Acadian granulite facies metamorphism New Hampshire, USA..- The crustal origin of eclogite - static or dynamic..- Retrogression and fluid movement across a granulite-amphibolite facies boundary in middle Archaean Nuk gneisses, Fiskefjord, southern West Greenland..- Mineral changes, element mobility, and fluids associated with deep shearing in the Mount Helen structural belt, Wyoming, U.S.A..- The Ataneq fault and mid-Proterozoic retrograde metamorphism of early Archaean tonalites of the Isukasia area, southern West Greenland: Reactions, fluid compositions and implications for regional studies..- Deformation and mass transport in the Nordre Strømfjord shear zone, Central West Greenland..- Metasomatic alteration of ultramafic rocks..- Mass balance of a gabbroic rock-amphibolite transition..- Mass transfer related to ductile shear zone development in a metagabbro..- Incorporation of Rb in muscovite during progressive medium grade metamorphism. An interpretation of experimental results..- Fluid control on emplacement of sialic magmas during Archaean crustal accretion..- The isotopic characterisation of aqueous and leucogranitic crustal fluids..- Stable isotope fronts and crustal buffering - 1 dimensional mass balance and kinetics..- The effect of fluid-controlled element mobility during metamorphism on whole rock isotope systems, some theoretical aspects and possible examples..- On the possible role of fluid transport in the distribution of U and Pb in an Archaean gneiss complex..- Reappraisal of crustal evolution at Kangimut sammisoq, Ameralik fjord, southern West Greenland: Fluid movement and interpretation of Pb/Pb isotopic data..- Changes in the isotopic composition of whole-rock Pb during different stages of retrogression of late Archaean granulite facies gneisses from Kangimut sammisoq, southern West Greenland..- Diffusion and/or plastic deformation around fluid inclusions in synthetic quartz: New investigations..- Permeability, bulk modulus and complex resistivity in crystalline rocks..- Rock-fluid interaction: interpetation by zeta potential and complex resistivity measurements..

Gedruckte Welten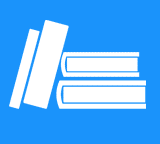 Kunden, die diesen Artikel gekauft haben, kauften auch
Kundenbewertungen zu David Bridgwater "

Fluid Movements -- Element Transport and the Composition of…

"
Diese Artikel könnten Sie auch interessieren
Kontakt
+49 (0)40
4223 6096
Wir helfen Ihnen gerne:
Mo. - Fr. 8.00 - 20.00 Uhr
Sa.: 10.00 - 18.00 Uhr

(Kostenpflichtige
Rufnummer -
Kosten abhängig
von Ihrem Anbieter)
Chat
Zuletzt angesehene Artikel