Optical Waveguide Sciences
Proceedings of the International Symposium, held at Kweilin…
Lieferbar innerhalb von 2 bis 3 Werktagen
Buch
€ 180,49

*
inkl. MwSt.
Produktdetails
Titel: Optical Waveguide Sciences

ISBN: 9024728487
EAN: 9789024728480

Proceedings of the International Symposium, held at Kweilin, People's Republic of China (PRC), June 20-23, 1983.
Auflage 1983.
Book.
Sprache: Englisch.

Herausgegeben von H. Huang-Chia, A. W. Snyder
Springer Netherlands
31. Mai 1983 - kartoniert - 364 Seiten
Over the past decade or more, the art relating to modern optical waveguides has evolved as a nighly focused interdis­ ciplinary field, so attractive, stimulating and full of far­ reachin3 promise that no parallel could be found earlier in other branches of applied sciences except, perhaps, in solid­ state electronics and computer technology. This Proceedings, with a selection of 53 papers and briefs by 96 authors of 16 countries, is of real internation­ al dimensions. It is the outgrowth of the International Symposium held June 20-23, 1983, the first international meeting on this subject taking place in China. Since almost every country in the world, Eastern or ~;estern, large or small, has been involved in the study and promotion of this technological revolution, it is only natural that China snoula be happy to serve as host country of the international meeting to promote an interchange of experiences and iaeas conducive to greater achievements in the future.

One: Education-Oriented Papers.- Pulse Propagation in Optical Fibers.- Source-type Representation for Fields in Optical Waveguide Sections and Their Consequences for the Spectral Field Constituents.- Microwave Approach to Optical Waveguides.- A Course in Optical Waveguides.- Two: Single-Mode Optical Fibers.- Theory of Imperfect Nonconventional Single-mode Optical Fibers.- Monomode Fibers for Long Haul Transmission Systems.- Single-Polarization Single-Mode Optical Waveguiding Schemes.- Measurement of Chromatic Dispersion in Single-Mode Fibers by Incoherent Sources.- Extraction of Single-Mode Fiber ESI Parameters by Using a Simple Technique for the Measurement of Bend Loss.- Determination of Single-Mode Fiber Refractive Index Profiles by a Propagation-Mode Near-Field Scanning Technique.- The Effects of Birefringent Fluctuations on a Fiber Optic Gyro.- Birefringence in Weakly Guiding Highly Elliptical Core Fibers.- Three: Optical Waveguide Systems.- Recent Progress in Heterodyne/Coherent Optical Fiber Communications.- Polarization Stability Requirements for Coherent Optical Fiber Transmission Systems.- Feasibility and Requirements for Dispersion Compensation in Coherent FOC.- Optical Nonlinearity in Fibers: A New Factor in System Design.- Four: Optical Waveguide Theory and Practice.- Inversion Transformations in Geometrical Optics and Allied Subjects.- Hollow Waveguides for Long-Wavelength I. R. Radiation.- On the Eigenstates of Polarized Geometrical Rays in Graded-Index Multimode Fibers.- Matrix Method for Determining Propagation Characteristics of Optical Waveguides.- Variable Section Optical Waveguides.- Guided Modes of the Graded-Index Optical Fiber with a Parabolic-Index Core.- Approximate Dispersion Curves of Some Noncircular Dielectric Optical Waveguides.- Processing of Near-field Intensity Measurements in Optical Fibers.- Error Analysis of Refractive Index Profile Measurements of Optical Fibre and Preform.- Concatenation Phenomena in Multimode Fibers.- Analysis and Design of the Angular Scrambling Star Coupler.- An Accurate Analysis of the Emission from a Semiconductor Laser and Its Application to Excitation of an Optical Waveguide.- Backscattering in Optical Fibers.- Hamiltonian Analysis of the Propagation of Beam Modes in Multi-Mode Gradient Index Fibers.- Asymptotic Mode Expansion in Diffused Optical Waveguides with Gaussian Profile.- Five: Planar Optical Waveguides.- Carrier-Induced Index Change in A1GaAs InGaAsP Lasers and Its Influence on Optical Waveguiding.- Waveguide Type Optical Isolator and Circulator Using Magneto-Optic Garnet Thin Films.- Mode Coupling Coefficients and Brewster's Law of Waveguide Gratings.- Numerical Calculation of the Diffraction Pattern on the Focal Line of a Chirped Grating Lens on Optical Waveguides.- Waveguide Optical Planar Lens - A New Design.- On a Zig-Zag Ray Picture in a Planar Waveguide.- Scattering of Surface Waves on Transverse Discontinuities in Symmetrical Multi-layer Dielectric Waveguides.- Cutoff Frequencies of Optical Planar/Cylindrical Structures Using the Resonance Technique.- Six: Symposium Briefs.- Throughput and Coupling in Optical Fibers.- Beam Propagation in the Paraxial Approximation.- Leaky-wave Modes and Their Role in the Numerical Evaluation of the Field Excited by a Line Source in a Non-Symmetric, Inhomogeneously Layered Slab Waveguide.- Optical Image Transmission Through a Single Fiber by Chromatic coding.- Transient Stimulated Raman Scattering in Glass Fiber.- Research on Intensity Distribution of Multi-Order SRS in an Optical Fiber.- Experimental Investigation of Prism-Grating Couplers.- Transmission of High Power Laser Beams Through Optical Fiber.- Coupling between Single-mode Lasers and Single-Mode Fibers.- Faraday Rotation in Monomode Fiber with Axially varying Magnetic Field.- LiNb03 Waveguides by Electrically Enhanced Ion Migration and a Comparison of Techniques.- Geodesic Lenses for Integrated Optics.- Zirconia Containing Optical Fibers Pulled by Double Crucible Method.- Launching Light From Semiconductor Lasers into Single-Mode Fiber Optical Waveguides.- List and Index of Authors.

Gedruckte Welten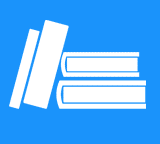 Kunden, die diesen Artikel gekauft haben, kauften auch
Kundenbewertungen zu "Optical Waveguide Sciences"
Diese Artikel könnten Sie auch interessieren
Kontakt
+49 (0)40
4223 6096
Wir helfen Ihnen gerne:
Mo. - Fr. 8.00 - 20.00 Uhr
Sa.: 10.00 - 18.00 Uhr

(Kostenpflichtige
Rufnummer -
Kosten abhängig
von Ihrem Anbieter)
Chat
Zuletzt angesehene Artikel