Modulated Structure Materials
'NATO Science Series E / Applied Sciences (Continued Within…
Vorbestellbar
Buch
€ 87,99

*
inkl. MwSt.
Produktdetails
Titel: Modulated Structure Materials

ISBN: 902473066X
EAN: 9789024730667

'NATO Science Series E / Applied Sciences (Continued Within NATO Science Series II: Mathematics, Physics and Chemistry)'.
Auflage 1984.
Sprache: Englisch.

Herausgegeben von Thomas Tsakalakos
SPRINGER VERLAG GMBH
30. September 1984 - gebunden - 616 Seiten
Modulated Structure Materials arise in two basic ways. One is through the natural tendency that certain materials have to develoo stable modulations. Tynical examples of this catenory are the lonn oeriod superlattices, the spinodal alloys and other ordered structures. Another way to introduce nodulation into a basic is throuqh our own intervention, that is ~v artificial structure techninues. Such examples as the conposition nodulated films and the seniconductor superlattices have recently received apnreciable attention not only for their noble and unusual nrooerties but also for their practical applications in hiqh technolony areas. The NATO Advanced Study Institute on Modulated Structure ~'laterials which was held June 15-25, 1983 in t1alene-Chania, Greece, aimed at brinninq tonether international authorities and active researchers to discuss in-depth current knowledne and new develop­ ments in both natural and artificial modulated structure materials. Up to this time, the Editor has received indications that the Institute served well its purpose. The fifteen carefully selected invited speakers qave outstandinq lectures on all aspects of modulated structures. The lectures were followed by extensive and lively discussions amonq all participants. It should be noted that on two occasions discussion panels were formed to address some of the fundamental aspects of modulated structures in view of the imnressive result~ of advanced experimental techniaues (lattice ann structure imaqinq techniaues in hinh resolution electron microscoP"; X-ray and neutron diffraction Methods, etc.

Modulated Structure Materials: A Selected Review.- 1: Theoretical Aspects of Modulated Structures.- Modulated Structures in a Simple Ising Model.- Composition Modulations in Solid Solutions.- Metal Insulator Transition in Modulated Crystals.- A New Theory of Polytypism.- Densities of States of Compositionally Modulated Alloys.- Time Evolution of Phase Separation in Binary Mixtures.- 2: Crystallography of Modulated Structures.- The Incommensurate Crystalline Phase and its Symmetry.- Superspace Transformation Properties of Incommensurate Irreducible Distortions.- Crystal Structures of Complex Sulfides: From Modulated to Modular Structures.- 3: Diffraction Methods.- High Resolution Electron Microscopy Study of Manganese Silicides.- The Use of High Resolution Electron Microscopy in the Study of Modulated Structures in Alloy Systems.- Electron Microscopic Study of Modulated Structures in (Au,Ag)Te2.- Incommensurate Structures in the Long-Period Ordered Alloys Studied by High-Resolution Electron Microscopy.- Analysis of Diffuse Scattering from Composition Modulations in Concentrated Alloys.- Neutron Investigation of Modulated Structure.- Atom Probe Field-Ion Microscopy Studies of Modulated Structures.- 4: Mechanics of Modulated Structures.- The Elastic Theory of the Defect Solid Solution.- On the Mechanics of Modulated Structure.- The Effect of Strain on the Elastic Constants of Copper.- 5: Spinodal Structures.- Mechanical Behavior of Spinodal Alloys.- A Numerical Study of Kinetics in Spinodal Decomposition.- 6: Composition Modulated Films.- Manufacture of Ternary Thin Film Layered Foils by Controlled Evaporation.- Theoretical Approaches to Understanding the Properties of Modulated Structures - A Review.- Mechanical and Thermoelectric Behavior of Composition Modulated Foils.- Effects of Short Wavelength Composition Modulations on Interdiffusion in Silver-Palladium Thin Foil.- Compositionally Modulated Metallic Glasses.- Electrical Properties of Multilayered Cr/Si02 Thin Films.- 7: Semiconductor Superlattices.- Tailored Semiconductors: Compositional and Doping Superlattices.- 8: Modulations in Solids.- Premartensitic Behavior and Charge Density Waves in TiNi Alloys.- Electronic Contributions to Mixing- and Gradient- Energy of Composition-Modulated Alloy System.- Mechanical Behavior of Solid Film Adhesives with Scrim Carrier Cloths.- Orientational Phase Transitions in a Quasi-One-Dimensional Conductor.- Electron-Libron Pairing in Quasi-One-Dimensional Conductors.

Gedruckte Welten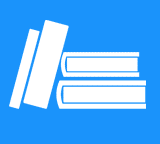 Kunden, die diesen Artikel gekauft haben, kauften auch
Kundenbewertungen zu "Modulated Structure Materials"
Diese Artikel könnten Sie auch interessieren
Kontakt
+49 (0)40
4223 6096
Wir helfen Ihnen gerne:
Mo. - Fr. 8.00 - 20.00 Uhr
Sa.: 10.00 - 18.00 Uhr

(Kostenpflichtige
Rufnummer -
Kosten abhängig
von Ihrem Anbieter)
Chat
Zuletzt angesehene Artikel
Entdecken Sie mehr