Aspects of Face Processing
'Nato Science Series D / Behavioural and Social Sciences'. …
Vorbestellbar
Buch
€ 84,49

*
inkl. MwSt.
Produktdetails
Titel: Aspects of Face Processing

ISBN: 902473357X
EAN: 9789024733576

'Nato Science Series D / Behavioural and Social Sciences'.
Auflage 1986.
Sprache: Englisch.

Herausgegeben von H. D. Ellis, Malcolm Jeeves, Freda Newcombe
SPRINGER VERLAG GMBH
30. Juni 1986 - gebunden - 509 Seiten
In the preface to his noveL "SmaU WorLd" David Lodge writes: "When ApriL with its sweet showers has pierced the drought of March to the root, and bathed every vein of earth with that Liquid by whose power the fLowers are engendered; when this zephyr, too, with its duLcet breath, had breathed Life into the tender new shoots . . . . then as the poet Geoffrey Chaucer observed many years ago, foLk Long to go on piLgrimages. OnLy these days professionaL peopLe caU them conferences. " At the end of . June 1985 about 50 scientists drawn from a dozen different countries gathered in Aberdeen for a week to attend the first internationaL meeting devoted entireLy to studies concerning the ways humans recognise faces and read the emotionaL expressions written on them. The meeting took the form of a Workshop, funded by NATO Scientific Affairs Division. So the emphasis was as much on discussing ideas and techniques as it was on present ing origina L experimenta L work. The participants were drawn from the fieLds 0: cognitive psychoLogy, neuropsychoLogy, neuroLogy computer science and aU had an interest in normaL or pathoLogicaL and aspects of face pY>ocessing and a few had the additionaL concern of using computer technoLogy either to mimic human face processing or to assist people to recaLL and recognise faces. Faces have always been considered intrinsicaLLy interesting objects by poets and a.

1. Introduction.- to aspects of face processing: Ten questions in need of answers.- 2. Perceptual Processes.- Microgenesis of face perception..- Recognition memory transfer between spatial- frequency analyzed faces..- Reaction time measures of feature saliency in a perceptual integration task..- Perception of upside-down faces: An analysis from the viewpoint of cue-saliency..- 3. Memory Processes.- On the memorability of the human face..- Face recognition is not unique. Evidence from individual differences..- Lateral reversal and facial recognition memory: Are right-lookers special?.- Context effects in recognition memory of faces: Some theoretical problems..- 4. Cognitive Processes.- Recognising familiar faces..- Face recognition: More than a feeling of familiarity?.- Getting semantic information from familiar faces..- What happens when a face rings a bell?: The automatic processing of famous faces..- 5. Socio-Cognitive Factors.- Levels of representation and memory for faces..- Formation of facial prototypes..- Stereotyping and face memory..- The influence of race on face recognition..- Faces, prototypes, and additive tree representations..- 6. Cortical Specialisation.- Functional organization of visual neurones processing face identity..- Hemispheric asymmetry in face processing in infancy..- Models of laterality effects in face perception..- Hemispheric asymmetries in face recognition and naming: effects of prior stimulus exposure..- Patterns of cerebral dominance in wholistic and featural stages of facial processing..- Hemispheric differences in the evoked potential to face stimuli..- Cerebral and behavioural asymmetries in the processing of "unusual" faces: A review..- 7. Prosopagnosias.- Current issues on prosopagnosia..- The cognitive psychophysiology of prosopagnosia..- Prosopagnosia: Anatomic and physiologic aspects..- Faces and non-faces in prosopagnosic patients..- Observations on a case of prosopagnosia..- 8. Brain Pathology.- Facial processing in the dementias..- The matching of famous and unknown faces, given either the internal or the external features: A study on patients with unilateral brain lesions..- Face recognition dysfunction and delusional mis identification syndromes (D.M.S.)..- 9. Facial Expressions.- Facial expression processing..- The perception of action versus feeling in facial expression..- Towards the quantification of facial expressions with the use of a mathematic model of the face..- Is the faster processing of expressions of happiness modality-specific?.- Primary stages in single-glance face recognition: Expression and identity..- Affective and cognitive decisions on faces in normals..- 10. Applications and Computer Technology.- Dynamics of facial recall..- The recall and reconstruction of faces: Implications for theory and practice..- An interactive computer system for retrieving faces..- Investigating face recognition with an image processing computer..- Practical face recognition and verification with WISARD..- 11. An Overview.- Plenary session. An overview. Complementary approaches to common problems in face recognition..- 12. References.- Addresses of Principal Authors.

Gedruckte Welten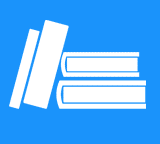 Kunden, die diesen Artikel gekauft haben, kauften auch
Kundenbewertungen zu "Aspects of Face Processing"
Diese Artikel könnten Sie auch interessieren
Kontakt
+49 (0)40
4223 6096
Wir helfen Ihnen gerne:
Mo. - Fr. 8.00 - 20.00 Uhr
Sa.: 10.00 - 18.00 Uhr

(Kostenpflichtige
Rufnummer -
Kosten abhängig
von Ihrem Anbieter)
Chat
Zuletzt angesehene Artikel
Entdecken Sie mehr