Mineral Processing Design
'NATO Science Series E'. Auflage 1987. Sprache: Englisc…
Vorbestellbar
Buch
€ 95,49

*
inkl. MwSt.
Produktdetails
Titel: Mineral Processing Design

ISBN: 902473472X
EAN: 9789024734726

'NATO Science Series E'.
Auflage 1987.
Sprache: Englisch.

Herausgegeben von B. Yarar, Z. M. Dogan
SPRINGER VERLAG GMBH
28. Februar 1987 - gebunden - 362 Seiten
This volume is based on the proceedings of the "NATO­ Advanced study Institute on Mineral Processing Design" held in Bursa-Turkey on August 24-31, 1984. The institute was organized by Professor B. Yarar of the Colorado School of Mines, Golden, Colorado, 80401, USA, Professor G. Ozbayoghu and Professor Z. M. Dogan of METU-Ankara, Turkey, who was the director. The purpose of the institute was to provide an international forum on the subject and update the information available. Participants were from Turkey, England, Greece, Spain, Portugal, Belgium, Canada, and the USA. Besides authors contributing to this volume, presentations were also made by Drs. Yarar, Raghavan, Schurger, and Mr. Kelland. Many assistants and colleagues helped. They are gratefully acknowledged. Acknowledgment is also owed to Drs. Ek, de Kuyper, and Tolun. Dr. Gfilhan Ozbayoglu, and Mr. S. Ozbayoglu were particularly helpful in the overall organization and hosting of many international guests. We owe them special thanks. NATO, Scientific Affairs Division, is gratefully acknowledged for the grant which made this activity possible. Z. M. Dogan B. Yarar 2 APPLIED MINERALOGY IN ORE DRESSING William Petruk CANMET, 555 Booth Street, Ottawa, Ontario, KIA OGI ABSTRACT Mineralogy applied to ore dressing is a reliable guide for designing and operating an efficient concentrator. A procedure for conductiqg mineralogical studies in conjunction with ore dressing was, therefore, developed. The procedure includes characterizing the ore and analysing the mill products.

Foreword.- 1 - Applied Mineralogy in Ore Dressing.- 1. Introduction.- 2. Studies On Uncrushed Ores.- 3. Studies of Crushed Mill Products.- 3.1 Metal and Mineral Balances.- 3.2 Mineral Liberation.- 3.3 Free Grains.- 3.4 Unliberated Grains.- 4. Applied Mineralogy in Circuits Treating Volcanogenic Ores.- 4.1 Cu-Pb Circuits.- 4.2 Copper-Lead Separation Circuits.- 4.3 Lead Circuit.- 4.4 Zinc Circuit.- 4.5 Tin Circuit.- 5. Examples of Beneficiation Problems Explained by Mineralogical Studies.- 6. Equipment for Performing Mineralogical Analysis.- 7. Methods of Mineral Identification.- 8. Methods of Determining Mineral Compositions.- 9. Methods of Determing Mineral Quantities.- 10. Methods of Determining Mineral Liberation and Size Distributions.- 11. Presentation of Data.- 11.1 Presentation of Data for Mill Products.- 11.2 Modal Analysis.- 11.3 Proportion of Minerals as Free Particles or Unliberated Mineral Grains.- 11.4 Percent Inclusions of Unliberated Valuable Minerals.- References.- 2 - Chemistry osf Sulfide Mineral Flotation.- 1. Introduction.- 1.1 Sulfide Minerals-Water-Oxygen System.- 2. Modulation of Collector Coating.- 2.1 Hydrophobization of Sulfides by Xanthate Coating.- 2.2 Hydroxyl Ion as a Depressant and Critical pH Values.- 2.3 Cyanide as a Depressant.- 2.4 Sulfide as a Depressant.- 3. Electrochemical Studies.- 3.1 Galena-Oxygen-Xanthate Flotation System.- 3.2 Favorable Area for Flotation of Galena on a Potential-pH Diagram.- 4. Silver Sulfide Electrode and Its use in Controlling Flotation of an Oxidized Lead-Zinc Ore.- 4.1 Silver Sulfide-Xanthate-Oxygen System.- 4.2 Concentration of an Oxidized Lead-Zinc Ore.- References.- 3 - Coal Flotation.- 1. Introduction.- 2. Structure and Composition of Coal, Affecting Coal Flotation.- 2.1 Chemical and Petrographic Compositin of Coal, Affecting Coal Flotation.- 2.2 Impurities Associated with Coal.- 2.3 Natural Flotability of Coal.- 2.4 Effect of Oxidation on Coal Flotability.- 3. Operational Factors Related to Coal.- 3.1 Reagents Used in Coal Flotation.- 3.1.1 Non-Polar Oils.- 3.1.2 Heteropolar Reagents.- 3.1.3 Inorganic Electrolytes.- 3.1.4 Depressants.- 3.2 pH and Zeta-Potential.- 3.3 Size and Specific Gravity of Particles.- 3.4 Pulp Density and Temperature.- 3.5 Presence of Slime.- 3.6 Feed Rate.- 3.7 Conditioning Time.- 3.8 Air Flow Rate.- 3.9 Type of Flotation Machines.- 3.10 Flotation Circuit.- 4. Cost of Coal Preparation Plant.- 5. Conclusion.- References.- 4 - Gravity Concentration Methods.- 1. Introduction.- 2. Principles.- 3. Mechanism of Concentration.- 4. Unit Processes.- 4.1 The Duty Required.- 4.2 Size Range.- 4.3 Throughput.- 4.4 Efficiency.- 4.5 Heavy Medium Separation.- 4.6 Jigging.- 4.7 The Sluice Box or Palong.- 4.8 The Pinched Sluice and Reichert Cone.- 4.9 Spiral Concentration.- 4.10 Shaking Tables.- 4.11 Slime Plants.- 4.12 Dry Gravity Concentration.- 5. Testing for Gravity Concentration.- 6. Plant Operations.- References.- 5 - Processing of Mineral Ores by Modern Magnetic Separation Techniques.- 1. Introduction.- 2. Particle Entrapment Devices.- 3. The Kolm-Marston 'High Gradient' Magnetic Separation.- 4. Particle Deflection Devices.- 5. Prototype OGMS Systems.- 6. Projected Future Developments.- References.- 6 - The Methodology of Froth Flotation Testwork.- 1. Introduction.- 2. Objectives and Evaluation Criteria.- 3. Mineral Appraisal.- 3.1 Sampling.- 3.2 Chemical Assay.- 3.3 Mineralogy.- 4. Types of Flotation Testwork.- 4.1 Small Scale Tests.- 4.2 Batch Flotation Tests - "One-variable-at-one-time".- 4.3 Batch Flotation Tests - time samples.- 4.4 Locked Cycle Tests.- 4.5 Pilot Plant Tests.- 5. Statistical Aspects of Flotation Testwork.- 5.1 Planning the Experiment.- 5.2 Significance Testing.- 5.2.1 The t-distribution.- 5.2.2 The F-test.- 5.3 Analysis of Variance (ANOVA).- 5.3.1 Flotation Test. One-way ANOVA.- 5.3.2 Flotation Test. Two-way ANOVA.- 5.4 Reduction of Factors.- 5.5 Calculation of Results, Criterion of Success and Error.- 6. Model Development and Optimization.- 6.1 Kinetic Model.- 6.1.1 Batch Tests.- 6.1.2 Pilot Plant Kinetic Model.- 6.2 Factor Models.- 6.3 Optimization.- 6.4 Scale-up.- References.- 7 - Mineral Processing Flowsheet Development.- 1. Introduction.- 2. Objectives of Metallurgical Testing.- 3. Choice of Sample(s) for Metallurgical Testing.- 4. Laboratory Testwork Programming.- 4.1 Pertinent information to Collect.- 4.2 Planning the Metallurgical Testwork.- 5. Execution of the Laboratory Batch Testwork.- 6. Cycle Tests.- 7. Complementary Testwork for Design Purposes.- 8. Pilot Plant Testwork.- 9. Final Recommendations.- References.- 8 - Mass Balance Equilibration.- 1. The Origin and Classification of Errors.- 2. The Need for Systematic Approach to Data Validation.- 3. Principles of Mass Balance Computation.- 4. Application to a Grinding-Classification Process.- 5. Extended Balance Equilibration.- 5.1 The Variables Classification and the First Decomposition.- 5.2 Partitioning the Network.- Partitioning the Equations.- Mass Balance Equilibration.- A Computer Aided Design System Dedicated to the Data Valiation Problem.- References.- 9 - Concentrating Plant Design-Capital and Operating Costs.- 1. Concentrating Plant Design.- 1.1 Mill Design.- 1.2 Mill Layout.- 1.3 Design Features.- 1.4 Crushing, Grinding, and Classification.- 1.5 Flotation.- 1.6 Flotation Products Handling.- 1.7 Energy Consumption.- 1.8 Environmental Problems.- 1.9 Porphyry Copper Ores.- 1.10 Lead-Zinc Ores.- 2. Capital Costs.- 2.1 General.- 2.2 Pre-feasibility Engineering.- 2.3 Feasibility Engineering.- 2.4 Construction Engineering.- 2.5 Project Reports.- 2.6 Examples.- 3. Operating Costs.- 3.1 Introduction.- 3.2 Operating Cost Distribution.- 3.3 Examples.- References.- 10 - Simulation in Mineral Processing.- 1. Introduction.- 2. Methodology.- 2.1 Simulation.- 2.2 Rate Equation.- 2.3 Optimization.- 3. Experimental Example.- 4. Conclusion.- References.- 11 - Slurry Pipeline Transport of Minerals and Coal.- 1. Introduction.- 1.1 Major Applications of Conventional Slurry Pipelines.- 1.2 Major Applications of Coarse-Coal Slurry Pipelines.- 1.3 Coarse-Coal Ship Loading/Unloading.- 2. Technical Aspects of Slurry Pipeline System Components.- 2.1 Slurry Pumps.- 2.2 Pumping Stations.- 2.3 Line Pipe.- 2.4 Pipeline Construction.- 2.5 Coal Slurry Preparation Facility.- 2.6 Coal Slurry Dewatering Facility.- 2.7 Operational Characteristics.- 2.8 Communication and Control Systems.- 3. Hydraulics of Slurry Flow in Pipelines.- 3.1 Behavior and Classification of Slurry Flows in Pipes.- 3.2 Hydraulic Design Criteria for Homogenous Slurries.- 3.3 Hydraulic Design Criteria for Heterogeneous Slurries.- 3.4 Hydraulic Design Criteria for Hetero-Homogeneous Slurries.- 3.5 Hydraulic Design Criteria for Coarse Solids Slurries.- 3.6 Hydraulic Design Criteria for Non-Conventional Slurries.- 4. System Component Cost Estimating Methodology.- 4.1 Summary of Cost Estimate Relationships.- 4.2 Selected Results for a Coal Slurry Pipeline in Virginia.- 4.3 A Simplified Optimization Methodology.- 4.4 Transportation Cost.- 5. Brief Assessment of Energy, Economic, and Environmental Aspects of Slurry Pipelines.- 5.1 Energy Aspects.- 5.2 Economic Aspects.- 5.3 Environmental Aspects.- 6. Conclusions.- References.- List of Participants.- Author Index.

Gedruckte Welten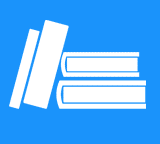 Kunden, die diesen Artikel gekauft haben, kauften auch
Kundenbewertungen zu "Mineral Processing Design"
Diese Artikel könnten Sie auch interessieren
Kontakt
+49 (0)40
4223 6096
Wir helfen Ihnen gerne:
Mo. - Fr. 8.00 - 20.00 Uhr
Sa.: 10.00 - 18.00 Uhr

(Kostenpflichtige
Rufnummer -
Kosten abhängig
von Ihrem Anbieter)
Chat
Zuletzt angesehene Artikel