Statistical Distributions in Scientific Work: Volume 6 -- Applications in Physical, Social, and …
Volume 6 ' Applications in Physical, Social, and Life Scien…
Vorbestellbar
Buch
€ 85,99

*
inkl. MwSt.
Produktdetails
Titel: Statistical Distributions in Scientific Work: Volume 6 -- Applications in Physical, Social, and Life Sciences

ISBN: 9027713340
EAN: 9789027713346

Volume 6 ' Applications in Physical, Social, and Life Sciences.
'NATO Science Series C / Mathematical and Physical Sciences (Continued Within NATO Science Series II: Mathematics, Physics and Chemistry)'.
Auflage 1981.
Sprache: Englisch.

Herausgegeben von Charles Taillie, Ganapati P. Patil, Bruno A. Baldessari
SPRINGER VERLAG GMBH
30. September 1981 - gebunden - 468 Seiten
The International Summer School on Statistical Distributions in Scientific Work was held in Trieste during July 1980 for a period of three weeks. The emphasis was on research, review, and exposition concerned with the interface between modem statistical distribution theory and real world problems and issues involving science, technology, and management. Both theory and applications received full attention at the School. The program consisted of a Short Intensive Preparation Course, a NATO Advanced Study Institute, and a Research Conference. While the relative composi­ tion of these activities varied somewhat in terms of instruction, exposition, research­ review, research, and consultation, the basic spirit of each was essentially the same. Every participant was both a professor and a student. The summer school was sponsored by the NATO Advanced Study Institutes Program; Consiglio Nazionale delle Ricerche, Italy; Regione Autonoma Friuli Ven­ ezia Giulia, Italy; National Institutes of Health, USA; Office of Naval Research, USA; The Pennsylvania State University; Universita di Roma; Universita di Trieste; International Statistical Ecology Program; International Transfer of Science and Technology, Belgium; and the participants and their home institutions and organiza­ tions. Research papers, research-review expositions and instructional lectures were spe­ cially prepared for the program. These materials have been refereed and revised, and are now available in a series of several edited volumes and monographs.

Section I: Applications in the Physical Sciences.- Recent Directional Distributions with Applications.- Size Distribution of Suspended Particles - Unimodality, Symmetry and Lognormality.- Offshore Oil/Gas Lease Bidding and the Weibull Distribution.- Statistical Distributions Occurring in Photoelectron Phenomena, Radar and Infrared Applications.- Application of Discrete Distributions for Estimating the Number of Organic Compounds in Water.- Some Bivariate Probability Models Applicable to Traffic Accidents and Fatalities.- Role and Use of Statistical Distributions in Information Theory as Applied to Chemical Analysis.- Section II: Applications in the Social Sciences.- Modeling the Distribution of Fingerprint Characteristics.- Stochastic Modeling in Political Science Research.- Statistical Distribution Models in the Behavioral Sciences: A Review of Theory and Applications.- Some Issues Associated with the Measurement of Income Inequality.- Lorenz Ordering Within the Generalized Gamma Family of Income Distributions.- The Choice of a Distribution to Describe Personal Incomes.- Relationships Between Income Distributions for Individuals and for Households.- Section III: Applications in the Life Sciences.- Spike Interval Distributions for Neurons and Random Walks with Drift to a Fluctuating Threshold.- Probability Distributions Arising from the Ascertainment and the Analysis of Data on Human Families and Other Groups.- A Stochastic Model for the Study of the Distribution of Chromosome Aberrations in Human and Animal Cells Exposed to Radiation or Chemicals.- A Model for the Analysis of Platelet Survival.- Extinction and Waiting Times in Birth-Death Processes: Applications to Endangered Species and Insect Pest Control.- The Poisson Lognormal Distribution and its Use as a Model of Plankton Aggregation.- Some Applications of Statistical Distribution Theory to Biology and Medicine.- Section IV: Extreme Values and Order Statistics.- Extreme Value Theory with Application to Hydrology.- Properties of Extreme Order Statistics and Their Application to Fire Losses and Earthquake Magnitudes.- Statistical Choice of Univariate Extreme Models.- An i-Dimensional Limiting Distribution Function of Largest Values and its Relevance to the Statistical Theory of Extremes.- Waiting Times and Return Periods to Exceed the Maximum of a Previous Sample.- Waiting Times and Return Periods Related to Order Statistics: An Application of Urn Models.- Author Index.

Gedruckte Welten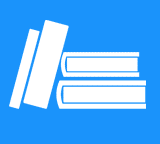 Kunden, die diesen Artikel gekauft haben, kauften auch
Kundenbewertungen zu "

Statistical Distributions in Scientific Work: Volume 6 -- A…

"
Diese Artikel könnten Sie auch interessieren
Kontakt
+49 (0)40
4223 6096
Wir helfen Ihnen gerne:
Mo. - Fr. 8.00 - 20.00 Uhr
Sa.: 10.00 - 18.00 Uhr

(Kostenpflichtige
Rufnummer -
Kosten abhängig
von Ihrem Anbieter)
Chat
Zuletzt angesehene Artikel