Third Asian-Pacific Regional Meeting of the International Astronomical Union: September 30-Octob…
September 30-October 5 1984, Kyoto, Japan Part 1. Reprint…
Vorbestellbar
Buch
€ 96,49

*
inkl. MwSt.
Produktdetails
Titel: Third Asian-Pacific Regional Meeting of the International Astronomical Union: September 30-October 5 1984, Kyoto, Japan Part 1

ISBN: 9027718679
EAN: 9789027718679

September 30-October 5 1984, Kyoto, Japan Part 1.
Reprinted from ASTROPHYSICS AND SPACE SCIENCE, 118:1-2, 119:1, 1986.
Sprache: Englisch.

Herausgegeben von M. Kitamura, E. Budding
SPRINGER NATURE
28. Februar 1986 - gebunden - 280 Seiten
M. KITAMURA Tokyo Astronomical Observatory, Japan and E. BUDDING Carter Observatory, Wellington, New Zealand The Third Asian-Pacific Regional Meeting of the International Astronomical Union was held from 30 September to 5 October, 1984, at the Kyoto International Conference Hall, Kyoto, Japan, under the auspices of the Union and the Astronomical Society of Japan with Kyoto University as host. Three hundred and twenty-seven astronomers from twenty-two countries participated at the meeting and more than two hundred papers were presented. The aim of the meeting was not only to promote scientific developments and cooperation, but also to offer a chance for all participants to become acquainted with major astronomical projects of the Asian-Pacific Region. Therefore, two new sessions of 'A View of Asian-Pacific Astronomy' and 'Astronomical Education in the Asian­ Pacific Region', which had not been undertaken in the previous two Regional Meetings, were arranged as a first trial, besides the other ordinary scientific sessions. The Scientific Organizing Committee consisted of D. C. Morton (chairman), R. N. Manchester, S. M. Gong, K. J. Feng, C. S. Shen, J. C. Bhattacharyya, G. Swa­ B. Hidayat, H. M. K. AI-Nairniy, H. S. Yun, J. B. Hearnshaw, S. C. Wolff, I. Ka­ rup, waguchi, M. Kitamura, M. Morimoto, M. Oda, andJ. P. Swings (IAU, ex officio); and the Local Organizing Committee of T. Kogure (chairman), T.lshizawa, M. Saite, R. Hirata, S.lnagaki, E. Hiei, M. Kitamura, B. Takase, N. Kaifu, H. Maehara, Y. Osaki, and A. Yamasaki.

1.- Remarks by the Chairman of the Scientific Organizing Committee.- Section 1: A View of Asian-Pacific Astronomy.- The Japanese National Large Telescope (JNLT) Project.- Solar Studies in China.- New Telescopes in China.- The East-Siberian Complex of Sibizmir Solar Observatories.- Recent Developments with the Anglo-Australian Telescope.- Galactic and Extragalactic Studies with the Kiso Schmidt.- Cooperation in Astronomy Between Indonesia and Japan.- New Telescopes in India.- The Iraqi National Astronomical Observatory.- The Australian Radio-Telescope.- Results From Nobeyama Radio Observatory (NRO)- A Progress Report.- Space Astronomy in Japan.- STARLAB: An Ultraviolet/Optical Space Telescope.- The Mt John 1 Metre Telescope Project.- Radio Astronomy at the University of Sydney.- Astronomical Research Activities with the 74 Inch Telescope at Kottamia Observatory.- Astronomy in Tadjikistan.- Present and Future of Astronomical Science at Gadjah Mada University, Central Java, Indonesia.- Section 2a: The Sun.- High-Energy Observations of Solar Flares.- Dynamical Processes in the Solar Corona and Interplanetary Space (Invited Review).- Magnetodynamic Phenomena in the Solar and Stellar Outer Atmospheres.- High Resolution Observation of H? Solar Flares and Temporal Relation Between H? and X-Ray, Microwave Emission.- Three-Dimensional Properties of Interplanetary Disturbances in 1978-1981.- On the Spörer Minimum.- Solar Vector Magnetograms of the Okayama Astrophysical Observatory.- Solar Five-Minute Oscillations of Low, Intermediate, and High Degree.- Reference Models of Sunspot Chromospheres.- Resonant Excitation of the Solar g-Modes Through Coupling of 5-Min Oscillations.- Section 2b: Solar-Stellar Connections.- Plasma and Radiation Processes (Invited Review).- Oscillations and Pulsations in the Sun and Stars (Invited Review).- Stellar Chromospheres, Coronae, and Winds (Invited Review).- Nonlinear Hydrodynamical Models of Stellar Convective Zones.- Turbulence, Convection, and Mixing in Red Giant Stars: Some Empirical Approaches Based on High Resolution Spectroscopy.- High Sensitivity SiO Maser Survey for Mira Variables.- Section 3: Stars.- Classical Algol Systems (Invited Review).- Massive X-Ray Binaries: Their Physics and Evolution.- Rapid Oscillations in Cataclysmic Variables.- Short-Period Noncontact Binaries.- The Effect of Back Pressure on the Contact Evolution of a Close Binary System.- The Electron Temperature of AM Herculis Type Systems.- Photometry, Polarimetry, and Spectroscopy of AM Herculis Variables.- Line Profiles in Symbiotic Stars.- Light Curves of V711 Tauri (HR 1099).- Carbon Deflagration Models for Type-I Supernovae and Theoretical Optical Spectra.- A Survey of Emission-Line Stars in the CMa Star Formation Region.- X-Ray Spectra of Various Bursts from the Rapid Burster.- Trapezium-Type Multiple Systems.- Age-Metallicity Relation for F-Stars.- Section 4a: Compact Stars, and Galactic Structure.- The Pulsar Velocities and Their Binary Origins (Invited Review).- Dynamics of Disk Galaxies (Invited Review).- The Galactic Centre (Invited Review).- Expected and Observed Late Giant Star Counts in the Milky Way Bulge.- Post-Collapse Evolution of Small-N Clusters.- The Galactic Center Radio Lobe - A Cosmic Jet in Our Galaxy?.- Tenma Observations of the X-Ray Pulsar 4U1626-67.- A Model of the Galactic Centre with Magnetic Monopoles.- Section 4b: Galactic Structure.- The Injection of Energy into the Interstellar Medium by Stars (Invited Review).- The Shape of Spiral Arms.- High-Resolution Observations of the Orion Bright Bar.- Excitation of Interstellar Molecules in the ORI-KL Source.- Large-Scale Structures of High Galactic Latitude Dark Clouds.- A Quenched Carbonaceous Composite (QCC) Grain Model for the Interstellar 220 NM Extinction Hump.- Photographic and Spectrographic Observations with a Reducing Camera on the 61 CM NCU Telescope.- Star Count of the North Galactic Pole Region in the UBV Colour Bands.- Section 5a: Galactic Structure and Cosmology.- Star Formation Associated with High-Velocity Mass Outflows (Invited Review).- Globular Clusters and Galactic Evolution (Invited Review).- The Structure of the R Monocerotis, NGC 2261, and HH39 Nebular Complex.- Formation of Astrophysical Jets by a Contracting Magnetic Accretion Disk.- CS, C34S, and CH3OH Observations of the Molecular Cloud Associated with NGC 7538.- Deep(est) Colour-Magnitude Diagrams of Clusters.- Elliptical Galaxies Under Perturbation.- A Photometric Study of Poor Clusters of Galaxies.- N-Body Simulation of Giant Molecular Clouds in a Galaxy.- A Design for Digital Signal Processing in a Large Field Radio Patrol Camera.- A Faint Object Spectrometer for the Infrared.- Section 5b: Galaxies and Cosmology.- QSO Absorption Lines (Invited Review).- The Environment of QSOs (Invited Review).- Heavy Element Abundances in Absorption Line Systems Towards Q2206-199N.- An Absorption Line Study of Galaxies at High Redshift.- QSOs As Probes of the Early Universe.- The Baryon Clump Within an Extended Dark Matter.- The Effects of Self-Gravity on the Solar Nebula.- Echelle Spectroscopy of Narrow Line Regions of Seyfert Galaxies.- New Polar Ring Galaxies in Rich Clusters of Galaxies.- Distance to the Anti-Center Shell.- Index of Contributors.- Announcement.

Gedruckte Welten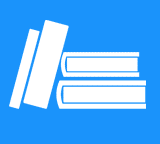 Kunden, die diesen Artikel gekauft haben, kauften auch
Kundenbewertungen zu "

Third Asian-Pacific Regional Meeting of the International A…

"
Diese Artikel könnten Sie auch interessieren
Kontakt
+49 (0)40
4223 6096
Wir helfen Ihnen gerne:
Mo. - Fr. 8.00 - 20.00 Uhr
Sa.: 10.00 - 18.00 Uhr

(Kostenpflichtige
Rufnummer -
Kosten abhängig
von Ihrem Anbieter)
Chat
Zuletzt angesehene Artikel