Understanding Countertransference
From Projective Identification to Empathy. black & white …
Lieferbar innerhalb von zwei Wochen
Taschenbuch
€ 39,99

*
inkl. MwSt.
Dieses
Taschenbuch
ist auch verfügbar als:
Produktdetails
Titel: Understanding Countertransference
Autor/en: Michael J. Tansey, Walter F. Burke

ISBN: 0881632279
EAN: 9780881632279

From Projective Identification to Empathy.
black & white illustrations.
Sprache: Englisch.

Taylor & Francis Ltd
13. Dezember 1995 - kartoniert - 238 Seiten
This text seeks to mediate between the "classical" view of countertransference as a neurotic impediment to the treatment process and "totalist" perspective, which assumes that the therapist's emotional response reveals something about the patient.

Introduction. Countertransference, Empathy, and Projective Identification: An Historical Perspective. Discussion of Terms. The Unitary Sequence for Processing Interactional Communications: An Introduction. The Reception Phase. Internal Processing. The Communication Phase. Validation. Countertransference Disclosure. Clinical Illustrations. Closing Comments.

"Projective identification, once an obscure Kleinian schizoid mechanism designating a primitive intrapsychic phenomenon, has activated newfound importance in the current psychoanalytic climate of interactionality and intersubjectivity. Tansey and Burke inextricably link it with empathy specifically and countertransference generally. In doing so, they have not only forged a sustantial and credible bridge between classical analysis, Klein, and Kohut, but they have also placed "totalistic" countertransference in the very center of the analytic process - emphasizing the complex nature of the analyst's response, which they have divided into the phases of reception, internal processing, and communication. Each of these phases is in turn subdivided into three subphases, which, in combination, offer the most nearly complete and meticulously developed concept of countertransference to date. The depth and complexity Tansey and Burke impart to the empathic process, combined with many rich and detailed clinical examples of each kind of countertransference, make this work stand out as both an innovative monograph and a useful handbook for all levels of mental health workers." - James Grotstein, M.D., Los Angeles Psychoanalytic Institute "This exciting volume is the most up-to-date and comprehensive account of countertransference, empathy, and projective identification available. These three concepts, each of which is gaining in theoretical importance, are closely connected, and the authors have given us a most convincing account of the ways in which they interrelate. The review of the relevant literature and the delicate assessment and discussion of the major contributions to the field, as well as the way in which the views of different psychoanalytic 'schools' are integrated, makes this work a remarkable contribution to the psychoanalytic literature. Everyone involved in doing psychoanalytic therapy - as well as those interested primarily in theory - will find this book of the greatest relevance. It is a remarkable work and is to be highly recommended." - Joseph Sandler, Ph.D., M.D., University of London "Tansey and Burke have accomplished a conceptual clarification of the relationships among empathy, countertransference, and projective identification. The importance of these concepts is obvious. With the growing recognition throughout the world of psychotherapy and psychoanalysis of the centrality of the role of the therapist in contributing to the interaction of the therapist and patient, the interactional concepts need such clarification, especially from the therapist's perspective. This volume impresses me as a spelling out of implications of my Analysis of Transference (1982), which dealt in more general terms with the contribution of the therapist to the interaction." - Merton M. Gill, M.D., Chicago Institute for Psychoanalysis "In tis thorough, scholarly, and even-handed work, Drs. Tansey and Burke present an elegantly clear and precise elucidation of the empathic process and its disruption. In a non-authoritarian and non-doctrinaire manner, they strive to enhance clinical judgment rather than to replace it. Their discussion of projective identification and its clinical ramifications is a masterpiece of clinical wisdom and is the singularly most helpful I have yet to find in the literature." - Althea J. Horner, Ph.D., author, Object Relations and the Developing Ego in Therapy "Finally, more than two decades after Racker, the psychotherapeutic potential of the analyst's subjective experience has been meaningfully tapped within a systematic framework that credibly synthesizes the classical and relational psychoanalytic approaches. Scholarly, relevant, and clear, this useful monograph deserves a place in the libraries of all psychoanalytic therapists." Kenneth A. Frank, Ph.D., Contemporary Psychology "In its form, the systematic elucidation of technical principles to guide clinical work based on a close reading of the literature and their own clinical experience, the book is a model for a rigorous and organized approach to clinical observation." - James Frosch, M.D., International Journal of Psychoanalysis

Preiswert lesen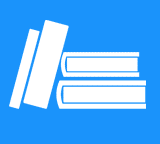 Kunden, die diesen Artikel gekauft haben, kauften auch
Kundenbewertungen zu

Michael J. Tansey, …

"Understanding Countertransference"
Diese Artikel könnten Sie auch interessieren
Kontakt
+49 (0)40
4223 6096
Wir helfen Ihnen gerne:
Mo. - Fr. 8.00 - 20.00 Uhr
Sa.: 10.00 - 18.00 Uhr

(Kostenpflichtige
Rufnummer -
Kosten abhängig
von Ihrem Anbieter)
Chat
Zuletzt angesehene Artikel