Molecular Systematics of Plants
Softcover reprint of the original 1st ed. 1992. Book. S…
Lieferbar innerhalb von 2 bis 3 Werktagen
Buch
€ 205,99

*
inkl. MwSt.
Dieses
Buch
ist auch verfügbar als:
Produktdetails
Titel: Molecular Systematics of Plants

ISBN: 0412022419
EAN: 9780412022418

Softcover reprint of the original 1st ed. 1992.
Book.
Sprache: Englisch.

Herausgegeben von J. J. Doyle, Douglas E. Soltis, J. J. Doyle
Springer US
31. Januar 1992 - kartoniert - 448 Seiten
The application of molecular techniques is rapidly transforming the study of plant systematics. The precision they offer enables researchers to classify plants that have not been subject to rigorous classification before and thus allows them to obtain a clearer picture of evolutionary relationships. Plant Molecular Systematics is arranged both conceptually and phylogenetically to accommodate the interests not only of general systematists, but also those of people interested in a particular plant family. The first part discusses molecular sequencing; the second reviews restriction site analysis and the sequencing of mitochondrial DNA. A third section details the analysis of ribosomal DNA and chloroplast DNA. The following section introduces model studies involving well-studied families such as the Onagraceae, Compositae and Leguminosae. The book concludes with a section addressing theoretical topics such as data analysis and the question of morphological vs. molecular data.

Preface. Part I: Molecules and genomes in plant systematics. Chloroplast DNA and the study of plant phylogeny: present status and future prospects - M T Clegg and G Zurawski; Use of chloroplast DNA rearrangements in reconstructing plant phylogeny - S R Downie and J D Palmer; Mitochondrial DNA in plant systematics: applications and limitations - J D Palmer; Ribosomal RNA as a phylogenetic tool in plant systematics - R K Hamby and E A Zimmer; Evolution of the NOR and 5S DNA loci in the Triticeae - R Appels and B Baum; Part II: Molecular approaches to plant evolution; Intraspecific chloroplast DNA variation: systematic and phylogenetic implications - D E Soltis, P S Soltis and B G Milligan; Molecular data and polyploid evolution in plants - P S Soltis, J J Doyle and D E Soltis; Molecular systematics and crop evolution - J Deobley; Part III: Model studies of phylogenetic relationships; Contributions of molecular data to polyploid evolution in plants - P S Soltis, J J Doyle and D E Soltis; Molecular systematics and crop evolution - J Deobley; Contributions of molecular data to papilionoid legume systematics - J J Doyle, M Levin and A Bruneau; Chloroplast DNA variation in the asteraceae: phylogenetic and evolutionary implications - R K Jansen, H J Michaels, R S Wallace, K-J Kim, S C Keeley, L E Watson and J D Palmer; Chloroplast DNA restriction site variation and the evolution of the annual habit in North American Coreopsis (Asteraceae) - D J Crawford, J D Palmer and M Kobayashi; Molecular systematics of onagraceae: examples from Clarkia and Fuschia - K J Systema and J E Smith; Floral morphology and chromosome number in the subtribe oncidiinae (Orchidaceae): evolutionary insights from a phylogenetic analysis of the chloroplast DNA restriction site variation - M W Chase and J D Palmer; Part IV: Theoretical perspectives; The suitability of molecular and morphological evidence in reconstructing plant phylogeny -M J Donaghue and M J Sanderson; Character-site weighting for restriction site data in phylogenetic reconstruction, with an example from chloroplast DNA - V A Albert, B D Mishler and M W Chase; Polymorphism, hybridization and variable evolutionary rate in molecular phylogenies - K Ritland and J E Eckenwalder; Index.

This is clearly a worthy volume, with a wealth of information and ideas on the application of molecular data to taxonomy. - Plant Varieties and Seeds; ...an excellent introduction to the field right now - Acta Botanica Useful for everybody interested in Plant Systematics and in the use and problems of modern techniques more recently applied. Highly recommended to people interested in this field. - Journal of Plant Physiology; This is clearly a worthy volume, with a wealth of information and ideas on the application of molecular data to taxonomy. - Plant Varieties and Seeds; ...an excellent introduction to the field right now - Acta Botanica Useful for everybody interested in Plant Systematics and in the use and problems of modern techniques more recently applied. Highly recommended to people interested in this field. - Journal of Plant Physiology; This is clearly a worthy volume, with a wealth of information and ideas on the application of molecular data to taxonomy. - Plant Varieties and Seeds

Gedruckte Welten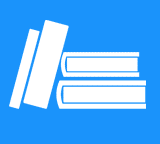 Kunden, die diesen Artikel gekauft haben, kauften auch
Kundenbewertungen zu "Molecular Systematics of Plants"
Diese Artikel könnten Sie auch interessieren
Entdecken Sie mehr