Evolution Of Life Histories
Theory and Analysis. Auflage 1993. Book. Sprache: Eng…
Lieferbar innerhalb von 2 bis 3 Werktagen
Buch
€ 280,49

*
inkl. MwSt.
Dieses
Buch
ist auch verfügbar als:
Produktdetails
Titel: Evolution Of Life Histories

ISBN: 0412023814
EAN: 9780412023811

Theory and Analysis.
Auflage 1993.
Book.
Sprache: Englisch.

Herausgegeben von Derek A. Roff
Springer US
31. Mai 1993 - gebunden - 548 Seiten
There are many different types of organisms in the world: they differ in size, physiology, appearance, and life history. The challenge for evolutionary biology is to explain how such diversity arises. The Evolution of Life Histories does this by showing that natural selection is the principal underlying force molding life history variation. The book describes in particular the ways in which variation can be analyzed and predicted. It covers both the genetic and optimization approaches to life history analysis and gives an overview of the general framework of life history theory and the mathematical tools by which predictions can be made and tested. Factors affecting the age schedule of birth and death and the costs of reproduction are discussed. The Evolution of Life Histories concentrates on those theoretical developments that have been tested experimentally. It will interest both students and professionals in evolution, evolutionary ecology, mathematical and theoretical biology, and zoology and entomology.

Preface;
Life history variation: a first look;
Quantitative genetic background;
Life history theory: a framework;
Methods of analysis;
Age schedules of birth and death;
Costs of reproduction;
Age and size at maturity;
Reproductive effort;
Clutch size;
Offspring size;
Final thoughts;
Appendix: A brief review of differentiation;
Glossary;
References;
Taxonomic index;
Subject index.

The text is illustrated and closes with a list of over 1,600 references and an index. Biological Abstracts; ...Roff's treatment is truly synthetic; he integrates topics like parental care, male reproductive tactics, migratory syndromes, and egg dispersion patterns firmly and thoughtfully into a unified framewrok of life-history evolution...a treatise on life-history evolution that is comprehensive and synthetic, integrating a wide diversity of theoretical and empirical literature... - Journal of Evolutionary Biology; ...a superb book. The fact that it is a single authored treatise is remarkable in itself... not only an extraordinary piece of scholarship but an essential addition to any ecologically minded scientist's personal library...extremely well organised with clear chapter sub-divisions, well thought out tables and excellent use is made of figures... an excellent book and should appeal to scientists interested in ecological and evolutionary processes at every level from advanced undergraduate upwards. The very reasonable price means that there is really no excuse why this book should not grace a great many personal library shelves and it should be included in any university library catalogue as a matter of course. - Bulletin of Entomological Research; This book should stimulate and guide miuch future life history study because it pulls together and organizes the present forest of life history work. - Ecology; The text is illustrated and closes with a list of over 1,600 references and an index.Biological Abstracts; ...Roff's treatment is truly synthetic; he integrates topics like parental care, male reproductive tactics, migratory syndromes, and egg dispersion patterns firmly and thoughtfully into a unified framewrok of life-history evolution...a treatise on life-history evolution that is comprehensive and synthetic, integrating a wide diversity of theoretical and empirical literature... - Journal of Evolutionary Biology; ...a superb book. The fact that it is a single authored treatise is remarkable in itself... not only an extraordinary piece of scholarship but an essential addition to any ecologically minded scientist's personal library...extremely well organised with clear chapter sub-divisions, well thought out tables and excellent use is made of figures... an excellent book and should appeal to scientists interested in ecological and evolutionary processes at every level from advanced undergraduate upwards. The very reasonable price means that there is really no excuse why this book should not grace a great many personal library shelves and it should be included in any university library catalogue as a matter of course. - Bulletin of Entomological Research; This book should stimulate and guide miuch future life history study because it pulls together and organizes the present forest of life history work. - Ecology; The text is illustrated and closes with a list of over 1,600 references and an index. Biological Abstracts; ...Roff's treatment is truly synthetic; he integrates topics like parental care, male reproductive tactics, migratory syndromes, and egg dispersion patterns firmly and thoughtfully into a unified framewrok of life-history evolution...a treatise on life-history evolution that is comprehensive and synthetic, integrating a wide diversity of theoretical and empirical literature... - Journal of Evolutionary Biology; This book should stimulate and guide miuch future life history study because it pulls together and organizes the present forest of life history work. - Ecology; The text is illustrated and closes with a list of over 1,600 references and an index. - Biological Abstracts; The text is illustrated and closes with a list of over 1,600 references and an index - Biological Abstracts; ...a superb book. The fact that it is a single authored treatise is remarkable in itself... not only an extraordinary piece of scholarship but an essential addition to any ecologically minded scientist's personal library...extremely well

Gedruckte Welten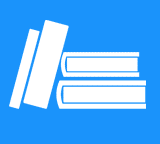 Kunden, die diesen Artikel gekauft haben, kauften auch
Kundenbewertungen zu "Evolution Of Life Histories"
Diese Artikel könnten Sie auch interessieren
Kontakt
+49 (0)40
4223 6096
Wir helfen Ihnen gerne:
Mo. - Fr. 8.00 - 20.00 Uhr
Sa.: 10.00 - 18.00 Uhr

(Kostenpflichtige
Rufnummer -
Kosten abhängig
von Ihrem Anbieter)
Chat
Zuletzt angesehene Artikel