Landscript 2: Filmic Mapping
Documentary Film and the Visual Culture of Landscape Archit…
Sofort lieferbar (Download)
eBook
ePub

Dieses eBook können Sie auf allen Geräten lesen, die epub-fähig sind, z.B. auf den tolino oder Sony Readern.
eBook
€ 20,99

*
inkl. MwSt.
Verschenken
Machen Sie jemandem eine Freude und
verschenken Sie einen Download!
Ganz einfach Downloads verschenken - so funktioniert's:
1

Geben Sie die Adresse der Person ein, die Sie beschenken
möchten. Mit einer lieben Grußbotschaft verleihen Sie Ihrem
Geschenk eine persönliche Note.

2

Bezahlen Sie das Geschenk bequem per Kreditkarte,
Überweisung oder Lastschrift.

3

Der/die Geschenkempfänger/in bekommt von uns Ihre Nachricht
und eine Anleitung zum Downloaden Ihres Geschenks!
Dieses
eBook
ist auch verfügbar als:
Produktdetails
Titel: Landscript 2: Filmic Mapping
Autor/en: Fred Truniger

EAN: 9783868599077

Format: EPUB ohne DRM
Documentary Film and the Visual Culture of Landscape Architecture.
Empfohlen von 16 bis 99 Jahren.
Sprache: Englisch.

Herausgegeben von Christophe Girot, Christophe Girot
JOVIS Verlag
11. März 2013 - epub eBook - 224 Seiten
Filmic Mapping examines forms of "land measurement" primarily through documentary and essay films of the past 10 years. It investigates the meaning of landscape for contemporary society through phenomenological film analysis and makes an open plea for a complex view on the landscape of today and its visual representation.

Introduction: From the Aesthetic to the Dynamic Landscape

The theory of landscape was changing at the end of the twentieth century. Well into the latter part of the century, the discussion was dominated by considerations of concrete, formal problems, seen primarily from the standpoint of landscape as a natural environment. An aesthetic and small-scale, garden-related nature was of primary concern and interest. In Switzerland, for example, the use of non-native plants in Swiss gardens was a favored topic, as was the debate about whether a garden should be considered "architectural" or "natural"

(Weilacher 2001; Stoffler 2008).

The consideration of larger, more abstract relationships, in which landscape might also be understood, was largely forgotten in this context. The growing recourse of humankind to its spatial (and therefore also landscape) resources, which over the course of the twentieth century came to include increasingly larger portions of the earth's surface, was mostly ignored for quite some time. Nonetheless, as early as 1950, John Brinckerhoff Jackson had started a periodical entitled Landscape, in which he attacked the idealization of the landscape, still widespread at the time, and focused instead on his immediate, everyday environment. He concluded that this "vernacular landscape" had long ago been comprehensively reconfigured by humans. This fact raised questions of form and identity, with which society would need to come to terms sooner or later. In a brief passage from his 1984 book, Discovering the Vernacular Landscape, he describes his vision for the future role of the landscape architect in a world formed by human beings:

I would like to think that in the future the profession of landscape architecture will expand beyond its present confines and concern itself with making mobility orderly and beautiful. This would mean knowing a great deal a
bout land, its uses, its values, and the political and economical and cultural forces affecting its distribution. The environmental designer should be concerned with the spatial changes taking place. It is precisely in the field of land use and community planning that a trained imagination, an awareness of environment and habitat can be of greatest value […]. Environmental design is not simply a matter of protecting nature as it is, but of creating a new nature, a new beauty. It is finally a matter of defining landscape in a way that includes both the mobility of the vernacular and the political infrastructure of a stable social order (Jackson 1984, 155).

Jackson's work introduced a paradigm shift. He not only described the city, but also the landscape as a space for social interactions, which assumed communicative functions within society. Within Jackson's tradition, it has been identified as a preferred location of ideological controversy (Mitchell 1994), as a projected space of societal utopias (Schama 1995) and of subjective states of being (Vöckler 1998), or as a corporeally experienced space with specific atmospheric qualities (Böhme 1995).

These new approaches take into account not just the landscape as topography, but also the perceiving, interpreting and socially interactive human being as actual producer of that landscape. Whilst this theory was regarded for most of the twentieth century as a serviceable, moral structure for the design of the landscape, today it has developed more in the direction of a discipline within the social sciences. The scenic landscape—1 of the nineteenth century—to which significant moral-pedagogic functions were attributed, in addition to the aesthetic—has given way to an understanding of the landscape in constant transformation, largely detached from originary nature and domina
ted and reconfigured by human beings. Landscape is a cultural construction—both in material and in mental terms—which enables the human being to access and possess the space in which his everyday life takes place. To denote the contextualizing and spatially based understanding of landscape in this work, I use the term dynamic landscape. —2

This work examines how the shift from aesthetic to dynamic understanding of the landscape has affected the visual culture of the landscape—particularly landscape theory.

When the basis of an entire profession is revised, one can assume the presence of transformations reaching down to its deepest layers. If, as in the case of landscape architecture and its theory, images are omnipresent, it lies close at hand to trace the paradigm shift in the visual culture of landscape architecture as well. Given that landscape architecture cannot avoid having to adapt its use of image-based representation to the changed givens of reality, this study addresses this fact based on the fundamental premise that film and video (or more generally, the moving image) represent perhaps the most important source of images. They provide appropriate imagistic forms with which to address the paradigm shift. Stated in different terms: film and video are better suited than other media to representing the processes of the dynamic landscape. This book is written with the aim of indicating new ways of reading film, so that it can fully develop its potential as a means of representing landscape. The reasons for choosing the moving image are described in the book's first section.

The uncertain basis of my thinking is the insight that there is no real genre of landscape film,—3 to which I will refer in my undertaking. This situation allows me the freedom to attempt my own—admittedly experimental— definition for this not yet existent film genre. I therefore push the concept of la
ndscape film in part further than would normally be the case by not emphasizing the image of landscape.

A semi-pragmatic work on the influence of the landscape film must first make a fundamental decision: it either chooses to approach its subject matter by means of the feature film and therefore to deal with films that potentially reach the greatest audience, but also are also subject to strict rules in terms of cinematographic narration. The other option is to assemble a body of films that can broach the abstract topic of landscape without being beholden to dramatic narration, and are therefore not bound to use this topic as collateral to the staging of action. In the former case, it seems possible to derive persuasive force in favor of the pragmatic influence of the film from its capacity for societal transformation, a capacity rooted in its wide distribution throughout a population. John Ford's Westerns are certainly the most well-known examples of such a capacity, achieved through sheer broad-based presence within western society. In no small measure, the Midwestern United States as the locale of the historical frontier owes its position in collective memory to its representation in Ford's films from the nineteen-thirties to the nineteen-sixties (of which the most important is perhaps Stagecoach of 1939).

The focus on little-known films thus occurs at the expense of the advantages gained from the widespread societal acceptance that an idea can achieve through film. I have decided in favor of this alternative and have based my study largely on experimental and documentary films. This decision was based on the conviction that the films chosen represent one or the other (or several) aspect(s) of the landscape with particular purity, because they are not obliged to respect normative filmic forms. Their production outside of institutional contexts and without anticipatory concern for audience statistics gives them the freedom to risk
formal experiments and to plumb the possibilities of filmic representation of the landscape in every regard. They transform the way in which we see and create images of our environs by extending the repertoire of both seeing and image production.

In choosing the examples, it was important that their understanding of landscape should match the level of complexity of the dynamic landscape. They all share a primarily open form, which pre-interprets the landscape for the viewer by means of a precise reading of visible and invisible clues, but do so without enforcing a single interpretation. It is the author's artistic freedom not to attribute meaning to the evidence stringently, but rather to leave the viewer room for his own interpretation. These films address active viewers, who question critically what the film offers and are able to integrate information into a more broadly conceived framework of interpretation so that in the end they develop their own, mutable image of the landscape portrayed.

The target audience for these films is not as broad, as is the case with feature films, but it includes, generally speaking, film aficionados and specialists. In relation to the representation of the landscape, these are influential professionals who, in their daily work, actually change the face of the world day by day. There is a clear affinity between their efforts and those films that focus on the landscape thematically and formally, above those that use it only as a narrative instrument, but in the process achieve a greater degree of audience penetration. The few exceptions prove the rule. I am persuaded that the films described here are more interesting in many respects, for their pragmatic approach within the field of landscape theory, than their fictional counterparts, which enjoy greater audience success.

The same is true of this book. If it can...



Dieses eBook wird im epub-Format ohne Kopierschutz geliefert. Sie können dieses eBook auf vielen gängigen Endgeräten lesen.

Für welche Geräte?
Sie können das eBook auf allen Lesegeräten, in Apps und in Lesesoftware öffnen, die epub unterstützen:

tolino Reader
Öffnen Sie das eBook nach der automatischen Synchronisation auf dem Reader oder übertragen Sie das eBook auf Ihr tolino Gerät mit einer kostenlosen Software wie beispielsweise Adobe Digital Editions.

Sony Reader und andere eBook Reader
Laden Sie das eBook direkt auf dem Reader im eBook.de-Shop herunter oder übertragen Sie es mit der kostenlosen Software Sony READER FOR PC/Mac oder Adobe Digital Editions.

Tablets und Smartphones
Installieren Sie die tolino Lese-App für Android und iOS oder verwenden Sie eine andere Lese-App für epub-eBooks.

PC und Mac
Lesen Sie das eBook direkt nach dem Herunterladen über "Jetzt lesen" im Browser, oder mit der kostenlosen Lesesoftware Adobe Digital Editions.

Bitte beachten Sie: Dieses eBook ist nicht auf Kindle-Geräten lesbar.

Ihr erstes eBook?
Hier erhalten Sie alle Informationen rund um die digitalen Bücher für Neueinsteiger.
eBook Highlights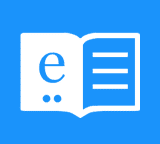 Kunden, die diesen Artikel gekauft haben, kauften auch
Kundenbewertungen zu Fred Truniger "Landscript 2: Filmic Mapping"
Diese Artikel könnten Sie auch interessieren
Kontakt
+49 (0)40
4223 6096
Wir helfen Ihnen gerne:
Mo. - Fr. 8.00 - 20.00 Uhr
Sa.: 10.00 - 18.00 Uhr

(Kostenpflichtige
Rufnummer -
Kosten abhängig
von Ihrem Anbieter)
Chat
Zuletzt angesehene Artikel