Cichlid Fishes
Behaviour, ecology and evolution. 'Fish & Fisheries Serie…
Lieferbar innerhalb von 2 bis 3 Werktagen
Buch
€ 308,99

*
inkl. MwSt.
Produktdetails
Titel: Cichlid Fishes

ISBN: 0412322005
EAN: 9780412322006

Behaviour, ecology and evolution.
'Fish & Fisheries Series'.
1991. Auflage.
Book.
Sprache: Englisch.

Herausgegeben von M. H. Keenleyside
Springer Netherlands
31. Mai 1991 - gebunden - 404 Seiten
Emphasis is placed on phylogenetic relationships among the recognised species of cichlid fish and the distribution ecology of lake and river-living species. The book also discusses feeding, sexual and parental care behaviour and communication.

Part 1 Phylogenetic intrarelationships of the family Chichlidae - an overview, M.L.J.Stiassny: Cichlid placement within the Percomorpha; a review of Cichlid intrafamilial relationships; concluding remarks; Taxonomic appendix. Part 2 Distribition and ecology of the Cichlids of the African Great Lakes, A.J.Ribbink: geographic distribution; ecology; synthesis. Part 3 Ecology of Cichlids in South American waters and African rivers, R.H.Lowe-McConnell: neotropical Cichlid faunas; the Cichlid faunas of African rivers; riverine Cichlids associated with African lakes; ecology of tilapias; rheophilic Cichlids in Africa; selection pressures on riverine Cichlids. Part 4 Speciation, P.H.Greenwood: speciation - the products; speciation - the process. Part 5 Genetics, I.Kornfield: descriptive genetics; genetics of the phenotype; molecular systematics. Part 6 functional morphology, K.F.Liem: functional design of the feeding apparatus; polyphyletic functional diversification or adaptive radiation?. Part 7 Feeding relationships, K.Yamaoka: feeding behaviour; versatility in food and feeding behaviour; how to coexist?. Part 8 Mating systems among Cichlid fishes, G.W.Barlow: an account of mating systems; conservatism of mating systems; factors of mating systems; commentary. Part 9 Parental care, M.H.A.Keenleyside: general patterns of parental care; behaviourial patterns associated with parental care; male-female roles in parental care; pair-bond stability during brood care; brood-mixing; evolution of parental care. Part 10 Ontogenty of behaviour in Cichlids, D.L.G.Noakes: developmental stages and the timing of hatching; feeding behaviour; social behaviour and the role of impriting; parent-young interactions; comparative studies. Part 11 Communication, M.Nelissen: what is communication?; how do Cichlids communicate?; functions of communication. Part 12 Sexual selection and the evolution of the Cichlid fishes of Lake Malawi, Africa, K.R.McKaye: overview of sexual selection theory; field studies of Cichlid mate choice; Lande's model of sexual selection upon polygamous species; coloration and bower form-male characters undergoing sexual selection; morphological and genetic evidence on monophyly of bower form; evidence of female choice among lekking Cichlids in Lake Malawi. Part 13 The haplochromine Cichlids in Lake Victoria-an assessment of biological and fisheries interests, C.D.N.Barel: the original haplochromine species flock; the impact of the Nile perch on the original haplochromine flock; fisheries in Lake Victoria and their socioeconomic evaluation. Part 14 Cichlids in aquaculture, R.S.V.Pullin: why culture Cichlids?; breeding cultured Cichlids; world production of Cichlids in aquaculture; aquacultural production appendix.

a goldmine of information...eminently readable. It will also prove an invaluable work of reference for many years to come - Mary Bailey British Chichlids Association; ...extremely readable, and will be an invaluable work of reference for many years to come - Aquarist & Pondkeeper; This volume succeeds admirably in bringing together recent reviews of the state of knowledge of cichlid fishes. ...a well-balanced mix of topics, and presentations are generally such as should be readily understood by newcomers to the field as well as experts - Fish Biology & Fisheries; In spite of the monumental task that confronted him, Keenleyside has performed an impressive job of organizing and editing. ... insights are found in this book that are far from ordinary review material... This book includes an impressive set of references... Not only does this book do an excellent job in reviewing existing material on the family Cichlidae, but it also serves as a great source of thought-provoking ideas that will no doubt influence the direction of research on all aspects of cichlid biology - Copeia; This is a very much needed reference book for aquaculturists, ichthyologists, ethologists and researchers in genetics and evolution. Its well-written chapters are good reading for everybody interested in fish in general and cichlids in particular - The Israeli Journal of Aquaculture

Gedruckte Welten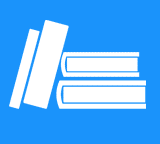 Kunden, die diesen Artikel gekauft haben, kauften auch
Kundenbewertungen zu "Cichlid Fishes"
Diese Artikel könnten Sie auch interessieren
Kontakt
+49 (0)40
4223 6096
Wir helfen Ihnen gerne:
Mo. - Fr. 8.00 - 20.00 Uhr
Sa.: 10.00 - 18.00 Uhr

(Kostenpflichtige
Rufnummer -
Kosten abhängig
von Ihrem Anbieter)
Chat
Zuletzt angesehene Artikel
Entdecken Sie mehr