Solving Complex Problems
A Handbook. Sprache: Englisch.
Sofort lieferbar (Download)
eBook
ePub

Dieses eBook können Sie auf allen Geräten lesen, die epub-fähig sind, z.B. auf den tolino oder Sony Readern.
eBook
€ 20,99

*
inkl. MwSt.
Verschenken
Machen Sie jemandem eine Freude und
verschenken Sie einen Download!
Ganz einfach Downloads verschenken - so funktioniert's:
1

Geben Sie die Adresse der Person ein, die Sie beschenken
möchten. Mit einer lieben Grußbotschaft verleihen Sie Ihrem
Geschenk eine persönliche Note.

2

Bezahlen Sie das Geschenk bequem per Kreditkarte,
Überweisung oder Lastschrift.

3

Der/die Geschenkempfänger/in bekommt von uns Ihre Nachricht
und eine Anleitung zum Downloaden Ihres Geschenks!
Produktdetails
Titel: Solving Complex Problems
Autor/en: Katrin Voermanek, Jürgen Utz, Jens Grunau, Christoph Hemberger, Walter Schönwandt

EAN: 9783868599114

Format: EPUB ohne DRM
A Handbook.
Sprache: Englisch.

Jovis Berlin
15. April 2014 - epub eBook - 192 Seiten
When you're planning something big, problems appear rather quickly. We hear of them on a daily basis. The bigger or more complex a task, the more we have to deal with complicated, multidisciplinary task formulations. In many cases it is architecture, including urban and spatial planning, but also politics and all types of organizational forms, irrespective of whether they are public authorities or private enterprises, which are expected to deliver functional solutions for such challenges. This is precisely where this book is helpful. It introduces a methodology for developing target-specific, systematic and problem-oriented as well as action-oriented solutions. In doing so, knowledge is created that goes beyond discipline limits while conflicts of values and of interests are integrated into the solution process. Only if one knows exactly where to start and what must be borne in mind is the task of solving complex problems doable and ultimately successful. This book is addressed to architects as well as to urban and spatial planners, and likewise to politicians and managers. After all, all these different professionals are repeatedly confronted with the task of handling complex, multidisciplinary problems which cannot be solved by applying routine solutions but, indeed, can be successfully addressed by applying the problem-solving system described in this book.
1

DEFICIENT STATES

Problems First!

The first chapter treats the issue of deficient states in an in-depth manner. This may come as a surprise to some readers and may even disconcert certain others. After all, professional problem-solvers such as planners, managers, or advisors are gauged by the solutions they come up with and the number of measures they take, i.e., by the drive they show, or, at least, by clearly defined goals. At any rate, they are not assessed in terms of how long they can turn the problem over in their minds. Isn't it true that problem-solvers are commonly considered beneficial only if they are able to swing into action quickly and instantly know just what is to be done instead of spending long periods brooding over a problem? They are considered successful if they act in a "solution-directed"rather than in a "problem-oriented" manner.

One of the main reasons for writing this book is that, more often than not, attempts at solving a problem fail not due to a "false" solution but because the problem at hand was not sufficiently analyzed beforehand, which in turn leads to engaging with a "wrong" problem right from the start.

"We fail more often because we solve the wrong problem than because we get the wrong solution to the right problem."

Russel Ackoff

As such, this first chapter is above all a plea for more "problem orientation" and less "solution fixation". It aims to raise awareness of the fact that the manner in which a problem is perceived has a decisive bearing on the success or failure of any attempt at a solution.

Depending on how well or poorly, how precisely or imprecisely, how broadly or narrowly a problem definition is formulated, the types of solutions that can be found are to a large extent determined accordingly.

Correspondingly, the deficient state – i.e.
, the question of where exactly a particular problem lies and how it may be described – can hardly be overemphasized.

Although this book is solution-oriented, the chapter on deficient initial states is treated in much greater detail than in comparable books, because this is the only way good solutions can be found in a manner that is reliable, comprehensible, and reliably reproducible. The slogan"Problems First!" amounts to the most important working aid and has therefore also been chosen as the heading of the first chapter.

Moreover, the objective of this first chapter is also to allow one's own view of a deficient state and its immediate "surroundings" to broaden and shift, much like the beam of a headlight. By deliberating on the origins and immediate consequences of a deficient state, new, potentially more precise, comprehensive, as well as better solvable problem descriptions automatically emerge.

A so-called problem shift helps to expand a focus that may possibly be too tight, placing it on other areas which were hitherto not taken into consideration. As a result, a new perception of interrelations incorporating other, previously overlooked "trigger moments" is opened up, including the path to new solutions. What may seem at first glance like a random action (following the motto "can one simply go on renaming a problem until it fits into a predefined concept?") is not only a legitimate step but also an effective procedural element for solving problems, as is explained in this chapter. After all, problem definitions are neither irrevocable nor are they predetermined by a higher authority as being "objective".

Problems are never objective.

Problems are never objective, i.e., independent of the observer or simply "out there in the world". They exist exclusively in the minds of the human beings whom they concern. As such, problems are alway
s subjective.

This has far-reaching consequences for the assessment and solution of problems. There is no deficient state which, in its myriad aspects, only has negative consequences for one or more people concerned. There may well be consequences others are simply indifferent about or which are even downright advantageous for them.

The reason categories such as "objectively true", "objectively correct", or "objectively unrealizable" should generally be deleted from the vocabulary of every professional problem-solver is explained in detail in this chapter and the following ones. For the moment, let us remember that every formulation of a deficient state is an act of subjective positing that a client, boss, colleague, journalist, or indeed anyone who has put his/her view of things into words, undertakes.

For this reason, it is in the interest of every professional problem-solver to treat these questions critically and thoughtfully and not to instantaneously churn out suggestions for solutions, but rather to question a given problem. Visually speaking, this would be tantamount to redirecting the light beam entirely and in full awareness of one's own subjectivity on aspects that have hitherto remained in the dark and that may hold the key to new or much improved solutions.

What will become clear at the end of the chapter is that it is worthwhile to initially suppress any acquired "solution reflex" and to critically examine a given question before attempting to find answers. Moreover, it will also become apparent that the work step of "problem shifting" is a valuable method in the problem-solving landscape, which widens horizons, transforms views, and creates maneuvering room.

No solution? No problem!

First and foremost, learning to solve problems in a better, more creative, and more effective way entails training one's own skills in recognizing and naming a
"problem" in its interconnectedness (causal integration/reciprocal effects). This statement is much less obvious than it may seem. Put differently, whoever wants to really solve a problem and address a malady at its roots often not only lacks a solution, but one must first recognize what the matter at hand actually is. Experience shows that the issue at hand often significantly differs from what is initially assumed.

When solving problems, we normally assume that the actual problem definition is sufficiently known to us and only the solution is yet unknown. In fact, this is frequently not the case. As such, this chapter does not teach how to solve problems as quickly as possible. Instead, it aims to slow down an often hasty and clumsy entry into the problem-solving process. It provides instructions on and encouragement for engaging with problems; precisely describing and critically examining them in a sufficiently intensive manner, or formulating them anew, if required.

The ascertainment of a problem has considerable influence on the entire subsequent work and solution process. Analyses of failed problem-solving attempts have shown that a thorough examination of initial states was lacking. It is only by carefully performing this step that we can be sure to arrive at a useful overview of as many problem-related aspects as possible, leading to comprehensive solutions instead of being limited to treating only a small section.

Irrespective of whether one is working to solve one's own problems or to do so on behalf of others, one should be aware of the risk that the way in which a question is posed (forming the starting point for all further deliberations) can limit the solution-finding potential or lead solution-seekers onto a hopeless path.

Our human nature makes us prefer contemplating solutions rather than problems. Visually speaking, this amounts to following the maxim, "I can't deal with the hole in the boa
t's hull. I must bale out the water." Add to this the commonly applied education and work methods that tell us to stick to this sort of attitude. We take a problem for granted, and in our capacity as professional "troubleshooters" in particular, we want to quickly shake off any problem.

We believe we are expected to deliver one thing above all else: quick solutions.

We are not used to spending much time on a detailed examination of initial states of affairs because we believe we are expected to deliver one thing above all else: quick solutions. However, without thoroughly working on a problem definition, it is impossible to arrive at satisfactory solutions (excepting lucky chances). As long as it is unclear what a given deficient state consists of, every attempt at a solution amounts to speculation. In such cases, there is a high risk of suggesting ineffective measures that don't lead to any solution but result in wastage of precious resources, such as time and money, or in clumsily changed situations devoid of actual improvements.

One reason for inadequate or lacking ascertainment of problems lies in the complex nature of many planning problems: In addition to our obsessive "fixation on solutions", we humans like to simply fall back on familiar methods when facing problems without even questioning their basic expediency for specific problem situations. We also tend to be content with the first solution that comes along without considering further options that may lead to better, more easily realizable, more durable, or complementary solutions.

There have, of course, been instances prior to the publication of this handbook where people have indeed noticed and criticized the commonly careless treatment of problem ascertainment. Various observations on this issue always reappear in different thematic...



Dieses eBook wird im epub-Format ohne Kopierschutz geliefert. Sie können dieses eBook auf vielen gängigen Endgeräten lesen.

Für welche Geräte?
Sie können das eBook auf allen Lesegeräten, in Apps und in Lesesoftware öffnen, die epub unterstützen:

tolino Reader
Öffnen Sie das eBook nach der automatischen Synchronisation auf dem Reader oder übertragen Sie das eBook auf Ihr tolino Gerät mit einer kostenlosen Software wie beispielsweise Adobe Digital Editions.

Sony Reader und andere eBook Reader
Laden Sie das eBook direkt auf dem Reader im eBook.de-Shop herunter oder übertragen Sie es mit der kostenlosen Software Sony READER FOR PC/Mac oder Adobe Digital Editions.

Tablets und Smartphones
Installieren Sie die tolino Lese-App für Android und iOS oder verwenden Sie eine andere Lese-App für epub-eBooks.

PC und Mac
Lesen Sie das eBook direkt nach dem Herunterladen über "Jetzt lesen" im Browser, oder mit der kostenlosen Lesesoftware Adobe Digital Editions.

Bitte beachten Sie: Dieses eBook ist nicht auf Kindle-Geräten lesbar.

Ihr erstes eBook?
Hier erhalten Sie alle Informationen rund um die digitalen Bücher für Neueinsteiger.
eBook Highlights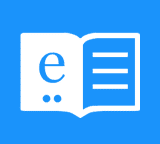 Kunden, die diesen Artikel gekauft haben, kauften auch
Kundenbewertungen zu

Katrin Voermanek, J…

"Solving Complex Problems"
Diese Artikel könnten Sie auch interessieren
Kontakt
+49 (0)40
4223 6096
Wir helfen Ihnen gerne:
Mo. - Fr. 8.00 - 20.00 Uhr
Sa.: 10.00 - 18.00 Uhr

(Kostenpflichtige
Rufnummer -
Kosten abhängig
von Ihrem Anbieter)
Chat
Zuletzt angesehene Artikel