The Early Stuff
Sprache: Englisch.
Sofort lieferbar (Download)
eBook
€ 2,69

*
inkl. MwSt.
Verschenken
Machen Sie jemandem eine Freude und
verschenken Sie einen Download!
Ganz einfach Downloads verschenken - so funktioniert's:
1

Geben Sie die Adresse der Person ein, die Sie beschenken
möchten. Mit einer lieben Grußbotschaft verleihen Sie Ihrem
Geschenk eine persönliche Note.

2

Bezahlen Sie das Geschenk bequem per Kreditkarte,
Überweisung oder Lastschrift.

3

Der/die Geschenkempfänger/in bekommt von uns Ihre Nachricht
und eine Anleitung zum Downloaden Ihres Geschenks!
Dieses
eBook
ist auch verfügbar als:
Produktdetails
Titel: The Early Stuff
Autor/en: Brian Dana Akers

EAN: 9780989996679

Format: EPUB
Sprache: Englisch.

BookBaby
15. August 2014 - epub eBook - 112 Seiten
Summary Seventeen prescient tales of the near future: from global chaos to our obsession with celebrities, from virtual reality to the final flooding of Calcutta, from genetic engineering to the future of the Internet. A truly perceptive mind sized it all up decades before most people realized what was going down. Table of Contents Images 1 Island Vacation 13 Arm of Decision 21 The Jewelry Shop 31 Helpful Harry 39 Career Fair 51 Death Looked Down 61 Older Patterns 99 Online 109 Her Big Chance 129 Rollout! 147 Djinnetic Code 155 Job Fair 175 The Ascension of Saint Susan 187 May/December at the Mall 203 Continuing Ed 213 Falling Forward 219 About the Author 227 About the Author Brian Dana Akers grew up in Kalamazoo, Michigan and spent his teenage years building telescopes, reading science fiction, and practicing Yoga. He started six years of undergraduate and graduate studies at the University of Michigan in 1975, with his senior year abroad in India. His studies included Sanskrit and Indian history. Brian then left for the San Francisco Bay Area and worked as a typographer and network manager. In July of 1991 with sun, moon, and earth aligned in the Golfo de California he met Loretta, moved to New York, and married her.
Images

This is the first story I ever wrote. I started it in Berkeley in the spring of 1991 and finished it in Woodstock in December of 1992. I sent drafts to many friends and relatives for comments and also took it to a workshop conducted by Roger Zelazny. One wag suggested that I merely needed to add either a plot or characterization—preferably both. It went through six complete drafts. I would write a draft, read a "how to write" book, mull it over, then write another draft. I was completely at sea until the third draft.

How does it look over two decades later? Oddly enough, I extrapolated socialist India's bureaucracy just as Finance Minister Manmohan Singh was implementing (for both better and worse) a historic turn to capitalism. But I think I foreshadowed some of Narendra Modi's high-tech campaign of 2014.

"Teach him a lesson! Teach him a lesson!"

The mob surged through the town's bazaar, smashing windows and torching shops. Everyone who could had locked themselves inside and was waiting for the fury to pass. Only one elderly Muslim gentleman, out to buy his day's vegetables, was caught in the open.

"Knock him down!" screamed someone. The front edge of the mob had reached the old man, who was hobbling down a side alley as quickly as he could. A young man snatched his bag of vegetables away, grabbed his shoulders, and spun him into the dirt. The old man landed face down and tried to protect his head with his arms, but the mob was on him. People kicked him and beat him with pipes. When his skull had caved in, they drew back and a policeman came and doused him with kerosene. Someone lit a match. The still-wet blood made a hissing sound in the flames. The smell was awful.

"SitaRam! SitaRam!" the mob cheered. Then it surged back into the bazaar, looking for more shops to burn, others to kill.

Sanjaya
was shaking. He had seen the killing from his hotel window above the alley. He had yelled at them to stop, but his voice hadn't been audible above the roar of the mob. Then he had stopped suddenly, lest they think that he, too, was a Muslim.

Sanjaya brushed back his black hair, nowadays ever more tinged with gray. The acrid smoke made him squint, accentuating the slight wrinkles around his eyes. He closed the window and sat in the room's lone armchair.

Until today, these riots were something he had only heard about or seen on a view screen: A Pathan bus driver kills a pedestrian or a cow is slaughtered. A demonstration is held. A bit of violence. Then rumors: the public wells have been poisoned, pregnant women have been raped and disemboweled. Liquor, bribes, and kerosene oil begin to flow. Party activists find out who is who from the locals. Then an orgy of violence. The police are slow to respond at best, joining in the looting and killing at worst. Then the energies are spent. Official inquiries are commenced. Life returns to normal, attackers and attackees living side by side. Until the next wave hits.

What Sanjaya found puzzling was that it should happen here, in this small, remote town that had previously been so peaceful. He wasn't sure what to do. The noise had died down outside, and he wasn't shaking as much now. The old armchair, with its worn fuzzy cloth and busted springs, felt reassuring.

He and his American colleague, Kevin, had been working in the Himalayan foothills for months, racing to complete the final survey of the India Bioregion Map. If they could get it out, it just might make the difference. Kevin had returned to the ashram yesterday, while Sanjaya had broken his journey at this hotel and still had two sets of instruments to collect. If he left now, he could still collect both sets, spend tonight in his tent, then return to the ashram tomorrow morning. He decided to strap on his pack and tr
y for it.

Sanjaya gingerly descended the stairs to the lobby. The desk clerk was gone, so he left the money in an envelope on the front desk. The front door latched on the inside and he let himself out.

The corpse was still smoking slightly, only half burnt. He headed away from the bazaar and uphill. After five minutes, the houses were thinning out. After ten minutes, he was out of town and scrambling up the mountain slope. By late morning, he had made it to his first set of instruments.

One of the goals of the bioregion map project was to account for all bird species. Acoustical prompts made the birds sing; sound activated videocams sent the images to storage. The insect-sized transmitters attached to some birds had all detached themselves on schedule and buzzed back here to their point of origin. The raw data would later be reduced and cross-analyzed with the Thar desert and the Tibet databases for migration information.

Sanjaya was able to locate all the highly miniaturized apparatus and pack them away. He started down the path leading to the second set, taking care where he placed his feet. As always, going down seemed harder on his ankles and knees than climbing up had been.

As he neared the bottom of the mountain, he decided to take a rest. He found a flat boulder near a stream, slid out of his pack, and cracked open his thermos. He poured a cup of cold water, then set it down while he picked up his TouchScreen. Today was the big day in Delhi. The rumblings of war were getting louder. How long can the infobattle be kept at this pitch? If nothing else, he would take in the spectacle.

Kevin, who had that peculiar American mix of sincerity and naivete that Sanjaya found both charming and grating, would sometimes ask him, "The British ruled India with two thousand men. What's going on here?"

That, Sanjaya knew, was the well-established mythology. In truth, the British had always ruled indirectly wi
th the help of many more than their two thousand. By Independence, the number had grown to three million, by 1992 to twenty-four million, and now, today, August 15, 2011, the one hundred millionth bureaucrat was to be added to the Indian Civil Service.

Sanjaya balanced the TouchScreen on his knees and tuned in Government Channel A. He sipped his cup of water as he watched.

The installation was certainly being conducted with all the pomp that 1.3 billion people could want—Rajput cavalry with lances at the ready, Sikh infantry with blazing red turbans, the stalwart Ravana II fire support system, the gleaming new Pantheon missiles, and of course, elephants. Each elephant wore gold-brocaded head pieces and a red velvet cupola on top for the mahout. Behind the mahout sat a priest, muttering mantras for the benefit of all in the frenzied crowd (some twelve million, according to the announcer). No doubt most were paid ten rupees each and given free transportation, thought Sanjaya. On both flanks of the beasts were hung large video panels displaying 3D martial images from the ancient epics—the Mahabharata, the Ramayana—while the announcer's voice droned on and on about the glories of ancient India, the millennia of history and valor, and how the current regime was the crowning glory of this rich heritage.

The ceremonies had started late because of crowd control problems: twenty-two deaths from sunstroke, thirteen crushed to death, seven dead in police actions. (Touching the MORE button, Sanjaya brought up a clip of the police baton charge. As the wounded crawled away, the officers, proud of their charge, posed smiling for the cameras.) But parts were trimmed so that the main event, the enrollment of the civil servant, would occur at the designated auspicious moment. On schedule, J. T. Pakh, B.A., B.A., B.Sc., M.A., M.A., Ph.D., walked up the wide red carpet, passing between rows of splendidly uniformed soldiers, potentates, and f
oreign dignitaries, carrying a huge ledger. He ascended the stairs of the reviewing stand and presented his ledger to the president for his signature, thus becoming the Second Assistant to the Associate Vice-Controller for Interagency Coordination, Warangal District.

Sanjaya turned off his TouchScreen and sighed. He stared out in the distance for a moment. The high clouds of the leaden Monsoon sky were dark, yet a clear horizon let in the sun, illuminating the ground. It was almost as if the ground were illuminating the sky. Three white cranes flew overhead. The contrast with the dark sky left him a bit dazzled. He finished his water, repacked, and headed down the trail for the next group of instruments.

By mid afternoon, Sanjaya was hiking through the central section of the survey area, which was one of the few zones where deforestation was not severe. Kevin, his long blond hair hanging out of his sun hat, had transected much of this area to catalog the flora. He had taken both video and physical samples. His data would be compared with satellite data and a twenty-year-old Rapid Assessment Survey.

Sanjaya mused to himself as he walked. It wasn't supposed to be this way, he thought. Gandhi's vision of a self-sufficient rural India had soon given way after Independence to central planning dominated by heavy industry. Some fresh air had begun blowing in the mid 1980s, but by the late 1990s political fragmentation had led to a reliance on central institutions, and the bureaucracy had mushroomed. As the economy spiraled downward, shortsighted politicians played on communal fears to maintain themselves in office. The British hadn't been bad at divide and rule, but the Indians themselves became masters of it. Finally, only the crassest appeals to hate and fear kept the creaking juggernaut in motion.

In the late...



Dieses eBook wird im epub-Format geliefert und ist mit einem Adobe DRM-Kopierschutz versehen. Sie können dieses eBook auf vielen gängigen Endgeräten lesen.

Für welche Geräte?
Sie können das eBook auf allen Lesegeräten, in Apps und in Lesesoftware öffnen, die epub und Adobe DRM unterstützen:

tolino Reader
Öffnen Sie das eBook nach der automatischen Synchronisation auf dem Reader oder übertragen Sie das eBook auf Ihr tolino Gerät mit einer kostenlosen Software wie beispielsweise Adobe Digital Editions.

Sony Reader und andere eBook Reader
Laden Sie das eBook direkt auf dem Reader im eBook.de-Shop herunter oder übertragen Sie das eBook mit der kostenlosen Software Sony READER FOR PC/Mac oder Adobe Digital Editions auf ein Standard-Lesegeräte mit epub- und Adobe DRM-Unterstützung.

Tablets und Smartphones
Installieren Sie die tolino Lese-App für Android und iOS oder verwenden Sie eine andere Lese-App für epub-eBooks mit Adobe DRM.

PC und Mac
Lesen Sie das eBook direkt nach dem Herunterladen über "Jetzt lesen" im Browser, oder mit der kostenlosen Lesesoftware Adobe Digital Editions.

Schalten Sie das eBook mit Ihrer persönlichen Adobe ID auf bis zu sechs Geräten gleichzeitig frei.

Bitte beachten Sie: Dieses eBook ist nicht auf Kindle-Geräten lesbar.

Ihr erstes eBook?
Hier erhalten Sie alle Informationen rund um die digitalen Bücher für Neueinsteiger.
eBook Highlights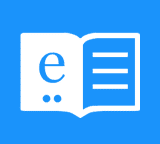 Kunden, die diesen Artikel gekauft haben, kauften auch
Kundenbewertungen zu Brian Dana Akers "The Early Stuff"
Diese Artikel könnten Sie auch interessieren
Kontakt
+49 (0)40
4223 6096
Wir helfen Ihnen gerne:
Mo. - Fr. 8.00 - 20.00 Uhr
Sa.: 10.00 - 18.00 Uhr

(Kostenpflichtige
Rufnummer -
Kosten abhängig
von Ihrem Anbieter)
Chat
Zuletzt angesehene Artikel