Conflict and Cooperation on Trans-Boundary Water Resources
'Natural Resource Management and Policy'. Auflage 1998. …
Lieferbar innerhalb von 2 bis 3 Werktagen
Buch
€ 200,49

*
inkl. MwSt.
Produktdetails
Titel: Conflict and Cooperation on Trans-Boundary Water Resources

ISBN: 0792381068
EAN: 9780792381068

'Natural Resource Management and Policy'.
Auflage 1998.
Book.
Sprache: Englisch.

Herausgegeben von Richard E. Just, Sinaia Netanyahu
Springer US
31. Januar 1998 - gebunden - 460 Seiten
This book demonstrates what the discipline of economics has to offer as support for analyzing cooperation on management of trans-boundary water resources. It also considers what the discipline of economics has to acquire to become a more effective contributor to trans-boundary water resource management given political, legal, social, physical, scientific, and ecological realities. This book has its genesis in a symposium of the International Water and Resource Economics Consortium held at Annapolis, Maryland, April 13-16, 1997. The symposium was organized by the editors and the book contains papers presented at the symposium with subsequent revisions. The symposium brought together both economists and agency management personnel for the purpose of discussing not only how economic tools apply to trans-boundary water management, but also of identifying the obstacles to making such tools useful and informative to politicians and negotiators in public decision making roles. INTERNATIONAL VERSUS DOMESTIC TRANS-BOUNDARY PROBLEMS Trans-boundary water problems arise in many dimensions. The two most important types of problems emphasized in this book are international and domestic interstate or interregional problems. Cooperation on international problems is especially difficult because enforcement must be voluntary given the sovereignty of nations and the absence of an effective legal enforcement mechanism. Agreements must be sustainable and self-enforced if they are to have lasting benefits. Every negotiating country must be convinced it will receive benefits before it gives its consent to cooperation. In the absence of enforceable agreements, trans-boundary (i. e.

List of Figures. List of Tables. Preface. I: International Trans-Boundary Water: Cooperation with Limited Enforcement. International Water Resource Conflicts: Experience and Potential; R.E. Just, S. Netanyahu. Potential for Sustainability and Self-Enforcement of Trans-Boundary Water Agreements; G. Frisvold, D. Schimmelpfennig. Bargaining over Shared Aquifers: The Case of Israel and the Palestinians; S. Netanyahu, et al. Facilitating International Agreements through an Interconnected Game Approach: The Case of River Basins; L. Bennett, et al. II: Domestic Trans-Boundary Water Conflict and Cooperation. Internal Water Disputes: Causes and Solutions; D. Zilberman, D. Parker. Evolving Legal and Institutional Responses to Inter-Jurisdictional Water Management Issues in the U.S.; R. Wayland, C. Lewicki. Dealing with Interstate Water Issues: The Federal Interstate Compact Experience; R. Cairo. Sharing the Waters of the Murray-Darling Basin: Cooperative Federalism under Test in Australia; J.J. Pigram, W.F. Musgrave. III: The Expanding Scope of Trans-Boundary Water Problems. Inter-Jurisdictional Water Quality Management: Experiences from Chesapeake Bay Nutrient Management; K. McConnell, I. Strand. Land-Use Patterns and Water Quality: The Effect of Differential Land Management Controls; N. Bockstael, K. Bell. Estimating Economic and Environmental Benefits of Water Markets in a Spatially Diverse Setting; S. Burke, et al. Trans-Boundary Airshed Management as an Approach to Trans-Boundary Water Cooperation: The Case of the Chesapeake Bay; D.H. Austin, et al. Ecosystems and Social Conflict: Lessons from the Florida Everglades; W. Milon, et al. Privatization and Regulation of Multi-Source Water Usage; E. Brill, et al. Noncooperative and Cooperative Management of an Accumulative Water Pollutant; E. Lichtenberg, L. Olson. Trans-Boundary Water Projects and Political Uncertainty; Y. Tsur, A. Zemel. IV: Economic Issues in Trans-Boundary Water Allocation. The Performance of Water Markets: Transaction Costs, Interjurisdictional Barriers and Institutional Options; K.W. Easter, et al. Overcoming the Introspective Legacy of Tradeable Water Entitlement Policies in South Eastern Australia; H. Bjornlund, J. McKay. Optimal Allocation of Ground and Surface Water in Oahu: Water Wars in Paradise; J. Moncur, et al. The Efficient Sharing of an Uncertain Natural Resource: A Contract Theory Approach; R. Barrett. Bilateral Water Policy Coordination under Uncertainty; S. Netanyahu. Trans-Boundary Water Allocation between Israel and the Gaza Strip: Desalination, Recycling and Fresh Water; E. Brill, et al. V: Potential Contributions of Economic Analysis to Trans-Boundary Water Cooperation. Resolving Trans-Boundary Water Disputes: Economists' Influence on Policy Choices in the United States; D. Sunding. Using Bargaining Theory and Economic Analysis as an Aid to Trans-Boundary Water Cooperation; R.E. Just, et al. Index.

Gedruckte Welten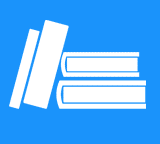 Kunden, die diesen Artikel gekauft haben, kauften auch
Kundenbewertungen zu "Conflict and Cooperation on Trans-Boundary Water Resources"
Diese Artikel könnten Sie auch interessieren
Kontakt
+49 (0)40
4223 6096
Wir helfen Ihnen gerne:
Mo. - Fr. 8.00 - 20.00 Uhr
Sa.: 10.00 - 18.00 Uhr

(Kostenpflichtige
Rufnummer -
Kosten abhängig
von Ihrem Anbieter)
Chat
Zuletzt angesehene Artikel