Developments in Analytical Methods in Pharmaceutical, Biomedical, and Forensic Sciences
1987. Auflage. Book. Sprache: Englisch.
Lieferbar innerhalb von 2 bis 3 Werktagen
Buch
€ 229,49

*
inkl. MwSt.
Dieses
Buch
ist auch verfügbar als:
Produktdetails
Titel: Developments in Analytical Methods in Pharmaceutical, Biomedical, and Forensic Sciences
Autor/en: M. Marigo, G. Piemonte, F. Tagliaro

ISBN: 0306426951
EAN: 9780306426957

1987. Auflage.
Book.
Sprache: Englisch.

Herausgegeben von A. Frigerio
Springer US
31. Januar 1988 - gebunden - 344 Seiten
The papers collected in this volume were presented at an International Conference that, with the same heading, was held at the Verona University, Italy, in June 1986. The meeting was organized by the Institute of Forensic Hedicine and the Laboratory of Medical Research of the University in cooperation with the Italian Group for Mass Spectrometry in Biochemistry and Medicine. The aim of the symposium was bringing together people, work­ ing in different branches of the wide field of modern analytical sciences, for promoting inter-disciplinary discussions and exchange of experiences. Actually it was felt that most of the analytical problems that very often have to be faced in quite different fields (chem­ istry, pharmacology, medicine, biology) have similar solutions, that could be made much easier by closer contac'cs among researches of these disciplines. Original papers and invited rewiews presented during the 3 days of the conference by leading experts gave an up-to-date outline of the modern analytical methods applied in pharmaceuti­ cal, biomedical and forensic sciences and a glimpse of the future perspectives.

High Performance Liquid Chromatography in Drug Level Monitoring - An Overview.
New Methods of Analysis and Control of Biological Fluids, Drugs and Foods.
Multivariate Analysis of Chromatographic Data: A useful Tool for Drug Identification.
Quantitative Evaluation with Image Processing Scanner.
Combination of Computing Integrator and Personal Computer.
Forensic Toxicology: General Unknown.
Epidemiological Investigation and Role of the Toxicology Laboratory.
Trace Element Analyses in Forensics.
The Stability of 7-Nitrobenzodiazepines in Post Mortem Blood: Analytical Problems and Forensic Implications.
HPLC/Fluorescence Detection of 9-Acridanones as Analytical Method for Benzodiazepines in Biological Fluids.
HPLC Simultaneous Determination of 1,4 Benzodiazepines in Biological Fluids.
Saliva/Plasma Ratios for Forensic Monitoring of Drug Assumption in Opiate Addicts.
Determination of Morphine in Hair by Immunochemical and Gas Chromatographic Mass Spectrometric Techniques.
Determination of Morphine and Other Opioids in the Hair of Heroin Addicts by RIA, HPLC and Collisional Spectroscopy.
Cocaine, Benzoylecgonine and Ecgonine Methyl Ester Determinations in Post Mortem Human Urine and Blood by Gas Chromatography and Capillary Gas Chromatography after "Extrelut®" Extraction.
A Rapid and Sensitive HPLC Method for Determination of Alpha Amanitin in Urine.
Fatal Ketamine Abuse: Report of a Case and Analytical Determination by Gas Liquid Chromatography/Mass Spectrometry.
Head-Space and Gas Chromatography-Mass Spectrometry Techniques in the Diagnosis of Lethal Poisoning with Ethyl Ester of Fluoroacetic Acid.
Factors Influencing the Urinary Excretion of Phenol and Cresols.
Biotransformations of a K Region Metabolite of Benzo(a)pyrene.
An Integrated Gas Chromatographic-Mass Spectrometric Screening Method for Anabolic Steroid Urinary Metabolites in Man.
Methoxyimino-tert-Butyldimethylsilyl Ethers as Derivatives for the Gas Chromatography-Mass Spectrometry of 3 (or 17)-Hydroxy-C19 - and 20-Hydroxy-C21-Ketosteroids.
Optimization of Radioreceptor Assays for Anticholinergic Drugs in Biofluids.
Comparison of Automated and Manual Methods of Liquid-Solid Sample Preparation for Determination of Drugs in Plasma by HPLC/UV.
Application of Liquid-Solid Extraction: Concomitant Analysis of a Cardiovascular Drug and its Metabolites in Plasma.
Determination of Amitriptyline, Chlorimipramine and their Demethylated Metabolites in Plasma by Normal Phase and UV Detection.
Diclofenac in Plasma Samples, a Comparison between HPLC and Capillary GLC.
Application of a Solid Phase Autosampler to the HPLC Determination of Drugs and Natural Compounds in Biological Matrices.
Measurement of Plasma Catecholamines - Study at Basal and during Insulin-Induced Hypoglycemia in Normal and Diabetic Subjects.
Determination of Free 3-Methoxy-4-Hydroxyphenylethylene Glycol in Human Plasma and Cerebrospinal Fluid by HPLC with Electrochemical Detection.
Size Exclusion HPLC Coupled to RIA in the Study of Human Chorionic Gonadotropin (hCG) in Physiological and Pathological Conditions.
HPLC-RIA Determination of Urinary 2,3 Dinor - 6 Keto - Prostaglandin F1? in Humans.
Comparison of Different Methodological Approaches to the Study of the Erythrocyte NA+ - K+ Pump.
Inhibition of Chemotactic Activity of PMN by Arsenic: A Membrane Mediated Effect.
In Vitro Studies on the Acetylation of Sulphamethazine by Human Whole Blood from Healthy and Diabetic Subjects.
Control of Glucose and Lipid Metabolism by Gel-Forming Fiber in Diabetes: Medium Term Effects of Guar-Gum.

Gedruckte Welten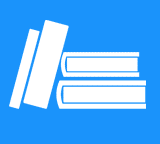 Kunden, die diesen Artikel gekauft haben, kauften auch
Kundenbewertungen zu

M. Marigo, G. Piemo…

"

Developments in Analytical Methods in Pharmaceutical, Biome…

"
Diese Artikel könnten Sie auch interessieren
Kontakt
+49 (0)40
4223 6096
Wir helfen Ihnen gerne:
Mo. - Fr. 8.00 - 20.00 Uhr
Sa.: 10.00 - 18.00 Uhr

(Kostenpflichtige
Rufnummer -
Kosten abhängig
von Ihrem Anbieter)
Chat
Zuletzt angesehene Artikel