Sign Me Up!: The Parents' Complete Guide to Sports, Activities, Music Lessons, Dance Classes, an…
Lieferbar innerhalb von drei Wochen
Taschenbuch
€ 35,99

*
inkl. MwSt.
Produktdetails
Titel: Sign Me Up!: The Parents' Complete Guide to Sports, Activities, Music Lessons, Dance Classes, and Other Extracurriculars
Autor/en: Stacy M. Debroff

ISBN: 074323541X
EAN: 9780743235419

Original.
Sprache: Englisch.

FREE PR
1. August 2003 - kartoniert - 672 Seiten
The book provides a detailed breakdown of hundreds of extracurricular activities, itemizing the cost, equipment, time commitment, opportunities for competition, and even the philosophies underlying each activity.

Contents

Part I: Activity Mania

1 The Big Picture

The Demographics Say It All


Fear Underlying the Frenzy

Hard to Step Out of the Craze


Trickle-Down Theory: Children's Hectic Lives Reflect Our Own

What a Contrast to Our Childhood


Why the Activity Mania?

Impact of the Evolving Workforce and Working Moms . No One Home to Play With . It's Not Safe Out There . Cutbacks in Programs at Public Schools . Thinking Ahead to the Teenage Years

In a Culture of Overachievement, It's Hard to Keep Up with the Joneses

Parental Peer Pressure . Fear of Being an Inadequate Parent . The Push to Excel Starting in the Womb . Holding Your Child Back from Kindergarten

Looking Ahead: Thinking About College


Youth Sports and Activities Have Become Big Business

How This Book Can Help You Handle Activity Mania


2 How to Choose


Clarify What You Bring to the Table

Trying to Divine Your Child's Unique Potential . Wanting the Best for Your Child . Don't Relive Your Own Childhood . Your Child's Success as Reflected Glory on You . Valuing Your Child as a Human Being vs. a Human Doing . Back to the Basics: All About Having Fun

Deciding Among All the Tantalizing Possibilities

Think of Ages 4-10 as the Trial Years . Helping Your Child Find the Right Fit . Matching Activities to Your Child's Physique . The Role and Influence of Your Child's Friends . Pressure to Follow the "In-Crowd" . Fear Your Child Will Be Left Behind by Her Peers . How Young Is Too Young?

Who Does the Choosing?

Following Your Child's Lead . Prioritizing and Goal-Setting with Your Child . Insisting on Certain Non-Negotiable Activities

Limiting the Number of Simultaneous Activities

Your Child's Temperament and Energy Level . How Much Is Too Much? . Your Active Child Wants Even More Activities . Getting Your Resistant Child to Try Something New

Consider the Logistics

Using Your Family Calendar Strategically . Scheduling Strategies . Activity Bags and Equipment . Food, Drinks, and Snacks

Assessing an After-School Program

3 The Need for Downtime

The Value of Doing Nothing

Making Time for Unstructured Play

Dealing with Declarations of Boredom . How to Approach Downtime During Summer Months

Not Enough Downtime: Warning Signs of Stress and Burnout

Limiting TV and Electronics: Passivity Central

Establishing Family Rules . Computer and Electronic Games

Carving Out Time Together as a Family

The Erosion of the Family Dinner . Set Aside Family Time . Take Up Sports and Hobbies as a Family . Missing Games or Practices for Family Travel or Social Events . No Time for Religion . Preventing Family Burnout

Balancing Activities with Time for Homework

4 Ongoing Management

Sibling Strategies

Avoiding Comparisons Between Children . When Your Children Compete Head-to-Head . Twins or Multiples: Same Team? . Following in the Footsteps of a Sibling Star

Larger Families

Dealing with Your Child's Coach

Letting the Coaches Coach . Dealing with a Problematic Situation

Improving Your Skills as Spectator

Sideline Dos and Don'ts

5 Dealing with Difficult Issues

Supporting Your Child After a Game or Performance

What to Say After a Tough Loss . Keeping Winning in Perspective . Stress Effort, Not Performance . Don't Push Too Hard . Avoid Comparing Your Child to Her Peers

Dealing with a Bad Sport

When Your Child Wants to Quit

Uncover the Heart of the Matter . When Your Talented Child Wants to Quit . Dealing with Your Own Frustration

Addressing Reasons Your Child May Give for Quitting

Just Not having Fun . Feels Incompetent or Untalented . Feels Underchallenged or Bored . Struggling in the Opening Forays . Bad Fit with the Coach, Teacher, or Other Kids

Encouraging Your Child to Stick with It a While Longer

Making It a Family Policy Not to Quit

Times When Calling It Quits Makes Sense

The Process of Quitting Itself

Part II: Sports

6 General Sports Considerations

Ready for Organized Sports?

Specializing Early

Aiming for a College Scholarship to Defray Tuition . The Possibility of a Professional Sports Career . Starting Early Often Means Burning Out Early

Choosing Subjectively vs. Objectively Judged Sports

Team vs. Individual Sports

Recreational vs. Elite Teams

Recreational Teams . Playing Up with an Older Age Group . Travel, Select, or Elite Competitive Teams . Elite Team Tryouts

Bench Warming

What to Do When Your Child Hates Sports

Need for Physical Exercise: The Culture of Obesity

Obesity in Children: Why You Should Be Concerned . What's Causing the Increased Obesity? . Ways to Curtail Obesity in Your Child . Role Modeling: Be Physically Active Yourself

Considerations for Your Athletic Daughter

Title IX and Girls in Sports Today . Tips to Avoid Gender Stereotyping . Same-Sex vs. Coed Sports Teams . When Your Daughter Wants to Play on the Boys' Team . Girls Dropping Out of Sports Entirely Around Puberty

Sports for Your Special Needs Child

7 Choosing the Right Sport for Your Child

Kids Who Excel

General Sports Benefits

Physical Benefits of Exercise . Psychological and Emotional Benefits &3149; Social Benefits . Mental Benefits and Educational Success

Finding the Right Coach for Your Child

Volunteer Coaches . When You Have the Ability to Pick . Signs of Great Coaching . Telltale Signs of Poor Coaching

Evaluating a Teacher

Coaching Your Own Child

Making the Decision . Dealing with Other Parents

What to Look For in a Sports Program

Overall Safety and Injury Considerations

Proper Equipment . Preventing Heatstroke, Dehydration, and Frostbite . Overuse Injuries . Getting Ready for the Start of a New Season

Eating Disorders

Effects of Eating Disorders . What to Watch Out For . What to Do

Overall Cost Considerations

Budgeting Know-How . Buying Equipment . Ways to Save Money on Your Child's Sports Expenses

8 Guide to Specific Sports

9 Other Physical Activities

Strength Training

Yoga

10 Sports Resources


Part III: Art and Performing Arts

11 General Music Considerations

General Benefits

Encouraging Musical Interest in Your Child

Choosing a Musical Instrument

How to Choose . Physical Suitability, . Your Child's Preferences . It's Okay to Switch

Group Play in Orchestras and Bands

Renting vs. Buying an Instrument

General Cost Considerations . Types of Rental PlansInsurance . Rental vs. Purchase Cost

How to Choose a Music Teacher

Where Do I Begin the Search for a Teacher? . Interviewing a Prospective Teacher . Education and Involvement . Communicating with Your Child's Teacher

Getting Your Child to Practice

Creating the Ideal Practice Environment . Scheduling the Time . Making Practice Fun . Improving Technical Aspects and Measuring Progress

12 Guide to Specific Instruments

Piano

Brass and Woodwind

Bassoon . Clarinet . Flute . French Horn . Oboe . Recorder . Saxophone . Trombone . Trumpet . Tuba and Euphonium

Stringed Instruments

Cello . Double Bass . Guitar . Harp . Viola . Violin

Drums and Percussion Instruments

13 Voice Lessons and Group Singing

Overview

What to Expect in Voice Lessons

Why Your Child Doesn't Sound Perfect Yet . Helping with Practice . Helping Your Child Take Care of Her Voice

Chorus and Choir

What to Look for in a Voice Teacher 537 . Cost Considerations

14 Theater and the Performing Arts

Overview

Auditioning

Types of Performing Arts

Creative Drama and Improvisation (Improv) . Theater Arts . Musical Theater

15 Dance

Overview

Ballet

Other Popular Types of Dance

Ballroom Dancing . Hip-Hop . Irish Step Dancing . Jazz . Modern . Salsa/Latin Dance . Tap

16 Art

Overview

Popular Types of Art Class

Animation/Cartooning . Calligraphy . Ceramics, Pottery, and Wheel-Working . Painting and Drawing . Photography . Sculpture . Sewing, Quilting, and Needlework . Woodworking

17 Art and Performing Arts Resources

Music . Theatre . Dance . Art

Part IV: Intellectual and Community Activities


18 Intellectual

Chess

Foreign Language Study

Odyssey of the Mind

19 Troops and Groups

Girl Scouts

Boy Scouts

Camp Fire USA

4-H

20 Resources for Intellectual and Community Activities

Chess . Foreign Languages . Odyssey of The Mind . Troops and Groups

Part V: Conclusion

21 Final Thoughts

Remembering What Ultimately Counts

How Will This All Play Out? The Experimental Generation

What's to Be Done?

Selected Bibliography

Index

About the Author

Stacy M. DeBroff is author of The Mom Book and coauthor of Mom Central: The Ultimate Family Organizer. The ultimate insider for advice, tips, and information, Stacy has won the loyalty of moms across America. She is the founder and president of MomCentral.com, a premier website for moms, and publishes the monthly Mom Central newsletter. Prior to becoming a parenting author, Stacy founded and directed the Office of Public Interest as a lawyer at Harvard Law School from 1990 to 1998. The mother of two young children, Stacy lives in Chestnut Hill, Massachusetts.

Andree Aelion Brooks author of the award-winning book "Children of Fast Track Parents" An indispensable guide for today's busy parents eager to understand the pros and cons of the profusion of extracurricular activities that are overwhelming our children's lives.

Preiswert lesen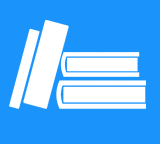 Kunden, die diesen Artikel gekauft haben, kauften auch
Kundenbewertungen zu Stacy M. Debroff "

Sign Me Up!: The Parents' Complete Guide to Sports, Activit…

"
Diese Artikel könnten Sie auch interessieren
Zuletzt angesehene Artikel