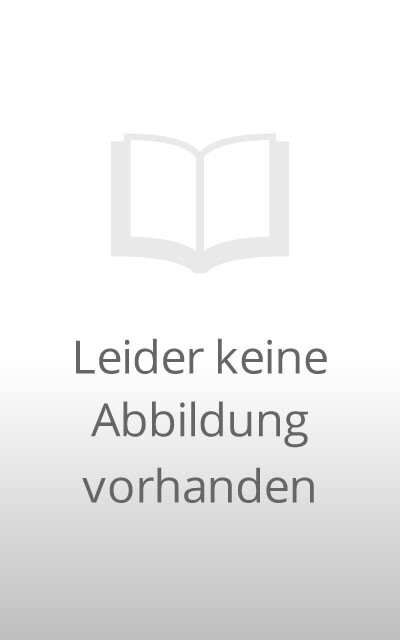 PORTO-
FREI
Global Issues
Versand in 3-4 Wochen
Buch (kartoniert)
€ 30,99

*
inkl. MwSt.
Produktdetails
Titel: Global Issues

ISBN: 0072861517
EAN: 9780072861518

04/05.
Sprache: Englisch.

Herausgegeben von Robert M. Jackson
DUSHKIN PUB
31. Mai 2004 - kartoniert - 218 Seiten
This twentieth edition of Annual Editions: Global Issues is a collection of current world press articles which examine issues relating to population, food production, natural resource utilization, the political economy, conflict, and human rights. Annual Editions titles are supported by the student website, Dushkin Online, and feature an annotated listing of World Wide Web sites.(www.dushkin.com/online/).


UNIT 1. Global Issues in the Twenty-First Century: An OverviewThe Atlantic Monthly</em>, May 1998The interconnected dangers of overpopulation, climate change, and pollution</em> have been in the headlines for years, but doomsday has not yet arrived. Bill McKibben examines two important questions: What if we already have inflicted serious damage on the planet? and, What if there are only a few decades left to salvage a stable environment?Foreign Affairs</em>, July/August 2002Stanley Hoffmann begins his analysis by briefly reviewing the main ideas of the 1990s that scholars and analysts used to explain and interpret the changes that occurred in the post-cold war era, including a number of globalization</em> processes, which he points out are often contradictory. Rather than being forces of integration, Hoffmann concludes that the clash of these processes creates new forms of conflict.</em> The consequence is a puzzling international arena</em> filled with paradoxes.The Atlantic Monthly</em>, January 2002Benjamin Schwarz and Christopher Layne challenge the emerging U.S. national security</em> strategy that has been labeled "preponderance." They propose an alternative approach in which the United States would foster a so-called "multi-polar" world</em> that is composed of a number of great powers.Foreign Policy</em>, May/June 2001Two well-known observers of world affairs offer conflicting views</em> of the path of history.</em> Their contending views reflect the differing perspectives offered in this introductory section.UNIT 2. Population and Food ProductionTime</em>, April/May 2000A general overview is offered of the changing global demographic trends</em> of fewer children and increased longevity. Jeffrey Kluger describes variations between different geographic regions and the varying patterns of consumption among the world's rich and poor.</em>6. SARS Has Lots of Company as Emerging Disease, Seth Borenstein, The Sacramento Bee</em>, May 4, 2003Scientists say environmental, economic, social and scientific changes</em> have helped trigger an explosion of more than 35 new infectious diseases</em> in the past 30 years.Harvard International Review</em>, Spring 2002In this essay, the growing debate over genetically modifed crops</em> is described with specific examples of both pro and con perspectives. Honor Hsin concludes that careful scientific research</em> must be seriously considered in this debate rather than just corporate interests</em> or public fears.UNIT 3. The Global Environment and Natural Resources UtilizationTime</em>, August 26, 2002In the summer of 2002, world leaders gathered in Johannesburg to debate what to do about threats to food, water, climate, and biodiversity.</em> Jeffrey Kluger and Andrea Dorfman provide an overview of these issues and report on changing attitudes</em> and approaches to facing these challenges.9. Shifting the Pain: World's Resources Feed California's Growing Appetite, Tom Knudson, The Sacramento Bee</em>, April 27, 2003California is the world's fifth largest economy</em>. The people of the state have long consumed more natural resources than they produce. Today the desire to protect natural resources</em> within the state, while importing then record amounts, is creating serious environmental consequences</em> in countries far removed from the Golden state.10. Water Scarcity Could Overwhelm the Next Generation, Janet L. Sawin, World Watch</em>, July/August 2003In the last half century, demand for fresh water</em> has tripled. The social and health consequences</em> of growing water scarcity are described in this brief overview of the topic.Can</em> Build a Sustainable Economy, Lester R. Brown, The Futurist</em>, July/August 1996The world is faced with an enormous need for change in a short period of time. Human behavior and values,</em> and the national priorities that reflect them, change in response to either new information or new experiences. Lester Brown asserts that regaining control of our destiny depends on stabilizing population</em> as well as climate.</em>UNIT 4. Political EconomyPart A. Globalization DebateCurrent History</em>, November 1997Globalization is a complex concept that means different things to different people. James Rosenau first defines the concept and then contrasts the process of globalization with localization.</em> Rather than conclude that one force will prevail over the other, Rosenau argues that the two forces will contradictorily and simultaneously accommodate each other.13. The Five Wars of Globalization, Moises Naim, Foreign Policy</em>, January/February 2003The dark side of globalization</em> takes the form of illegal trade in drugs, arms, intellectual property, people and money. It is growning rapidly, and governmental efforts</em> to combat it are failing. The five wars are described along with proposals for new strategies</em> to deal with this unprecedented struggle that now shapes the world as much as confrontations between countries.Foreign Policy</em>, September/October 2001The author argues that global integration</em> is driven not by politics, the Internet, or world trade but primarily by monetary expansion.</em> "Credit booms," he argues, "spark periods of economic integration, while credit contractions squelch them." Is the world on the verge of another globalization bust?Part B. Case Studies15. Croesus and Caesar, Richard Rosecrance, The National Interest</em>, Summer 2003The interdependent relationship between the U.S. and Europe is described in terms of security issues</em> and the financial role</em> Europe plays in supporting the American economy</em>. The future role of the euro in the world economy is examined along with the enduring reasons for continued transatlantic cooperation on a variety of policy issues.16. Render Unto Caesar: Putin and the Oligarchs, Marshall I. Goldman, Current History</em>, October 2003From the outset, the transition from the communist, planned economy in Russia to a market economy</em> was flawed in fundamental ways. A major consequence has been the creation of an oligarchy</em> whose wealth was created by pirating the former state enterprises. This process is described along with its impact on the contemporary Russian political process</em>.17. The Fall of the House of Saud, Robert Baer, The Atlantic Monthly</em>, May 2003Saudi Arabia has long been considered a reliable partner of the U.S. in the Arab Middle East. The author, a former CIA operative, argues that "Saudi Arabia can't last much longer, and the social and economic fallout</em> of its demise could be calamitous."18. Thirty Years of Petro-Politics, Daniel Yergin, Washington Post</em>, October 17, 2003Daniel Yergin is one of the leading experts on the political-economy of oil. In this brief article, he summarizes what has and has not changed in the global oil market</em> since the Arab oil embargo</em> of 1973.19. India and China: Two Systems, One Grand Rivalry, The Economist</em>, June 21. 2003Over 2.3 billion people live in China and India. The modern history of these two countries has been defined by rivalry</em> and open conflict</em>. Recent efforts to improve relations</em> are described along with a detailed comparison of the two economic systems</em>.Journal of Japanese Trade & Industry</em>, September/October 2002The economic relationship of Japan and China does not occupy much space in the North American coverage of globalization.</em> This article, written from a Japanese perspective, analyzes the validity of assumptions in the argument that claims China's economic growth is a threat to Japan's well-being. This discussion provides many important insights into the structure of the global economy.</em>The Nation</em>, January 7-14, 2002This article describes "the rise of an international media</em> cartel. Of 10 highly integrated conglomerates, each has subsidiaries that include newspapers, publishing companies, television networks, movie studios, Internet providers, and even amusements. The author claims that the consequence of this concentration of economic power</em> is a blurring of the distinction between entertainment and news reporting coupled with a reduction in the number of news sources.The New Yorker</em>, April 8, 2002This case study of a city in Bolivia demonstrates the convergence of resource scarcity, politics,</em> and contending economic interests.</em>UNIT 5. Conflict23. The Transformation of National Security, Philip Zelikow, The National Interest</em>, Spring 2003An overview of the President Bush's national security policy</em> is presented. It includes a discussion of the fundamental redefinition of policy assumptions and how these have shaped the administration's foreign policy decisions.The New York Times Magazine</em>, May 26, 2002In the aftermath of September 11, more and more attention has been focused on other types of terrorist threats.</em> One threat that concerns many experts has been labeled the "nuclear nightmare."</em> A comprehensive overview of various terrorist scenarios is provided in this essay.The Christian Science Monitor</em>, September 27, 2001In a speech to Congress shortly after the September 11 terrorist attacks,</em> President Bush asked, "Why do they hate us?" His question spurred a number of articles that attempted an answer. This particular article offers a comprehensive examination of U.S. policy</em> in the Middle East to uncover the roots of anti-Americanism.</em>26. Changing Course on China, Elizabeth Economy, Current History</em>, September 2003Following the September 11th terroist attacks, the Bush administration's China policy</em> was redefined. The article provides an overview of the changes and the underlying reasons for the dramatic improvement in bilateral relations. In addition, the author looks ahead to the significant challenges that remain, including human rights</em>, Taiwan, and nuclear weapons</em> in North Korea.27. The Korea Crisis, Victor D. Cha and David C. Kang, Foreign Policy</em>, May/June 2003The authors answer basic questions about the motives of the government of North Korea and various diplomatic</em> approaches to defusing the nuclear threat</em> North Korea poses to its neighbors.Scientific American</em>, December 2001Most observers believe that the region of the world most likely to experience nuclear war</em> is South Asia. India and Pakistan, both armed with missiles with nuclear warheads,</em> have a long history of territorial dispute and conflict. This article provides an overview of this volatile situation.UNIT 6. CooperationThe Futurist</em>, May/June 2002The secretary-general of the United Nations observes, "Our era of global challenges leaves us no other choice but to cooperate</em> at the global level." An overview of human rights</em> issues is provided as a context of establishing priorities for the United Nations.30. Europe Drafting Its Constitution, Elaine Sciolino, The New York Times</em>, June 15, 2003A draft Constitution for the European Union is slowly moving forward in the review and approval process. While it is less than a United States of Europe, it will be a historic transfer of significant elements of sovereignty</em> from the member countries to the supranational organization</em>.The National Interest</em>, Fall 2002The American and Russian coauthors are well-known national security</em> experts. They describe the threat of nuclear terrorism and provide a five-point plan of international cooperation</em> that is designed to do everything possible to prevent criminals</em> or terrorists</em> from stealing nuclear weapons</em> or weapons-usable material.The Rotarian</em>, July 2002In 1988 polio paralyzed</em> more than 1,000 children</em> every day. In 2001 there were fewer than 1,000 cases for the entire year. Rotary International, a service organization, has played a central role in reaching the goal of a polio-free world. The challenges of completing polio eradication</em> are now located in some of the world's hot spots.</em>Science News</em>, April 6, 2002International efforts</em> are focusing on satellite technology</em> to find patterns of disease. Many infectious diseases are resurgent, and these new technologies are increasingly important to help national and international public health agencies respond to potential epidemics.</em>UNIT 7. Values and VisionsWorld Policy Journal</em>, Winter 1999/2000Shashi Tharoor, who works in the office of the secretary-general of the United Nations, responds to criticisms of the Universal Declaration of Human Rights. Contrary to those who argue that the declaration is an attempt to impose alien, Western values</em> on the rest of the world, Tharoor examines a variety of cultural</em> and ethical issues and concludes that "a universal idea of human rights can help make the world safe for diversity."Scientific American</em>, November 1999A small experiment, begun in Bangladesh to loan money to poor people as a way of helping them become more productive, has turned into a major new concept in the eradication of poverty.</em>Current History</em>, November 2000The dominant worldviews of Western culture</em> do not have core assumptions that are defined in terms of an "environmental ethic."</em> After examining alternative environmental ethics and then applying them to "realism" and "liberal institutionalism," the author calls for a new political dialogue that only a more "authentic democracy" can generate in order to better integrate social choices with a vision of the "natural" world we create.37. Exploring the "Singularity", James John Bell, The Futurist</em>, May/June 2003The author observes, "Singularity can be thought of as the point at which technology and nature</em> become one. At this juncture the world as we have known it will become extinct." The concept of singularity is examined by reviewing rapid developments in new technologies</em> and their profound implications for the future</em>.Foreign Policy</em>, May/June 2001Swanee Hunt and Christina Posa argue that you cannot end wars</em> by simply declaring peace. "Inclusive security" rests on the principle of fundamental social change to prevent renewed hostilities. The authors describe the role that women</em> have played in bridging problems and ask why the role of women is not growing more rapidly in promoting peace.</em>The Atlantic Monthly</em>, October 2002Philip Jenkins observes that Christianity is undergoing a significant transformation in ways that Western observers tend not to see. He argues that the twenty-first century will witness the substitution of religion</em> for ideology</em> as the prime animating and destructive force in human affairs.The Futurist</em>, March/April 2001This article reports on a major research project that studied whether modernization</em> is leading to the blurring of cultural boundaries.</em> The conclusion is that economic development</em> causes shifts in values but is not producing a uniform global culture.


Kunden, die diesen Artikel gekauft haben, kauften auch
Kundenbewertungen zu "Global Issues"
Diese Artikel könnten Sie auch interessieren
Zuletzt angesehene Artikel