May the Best Man Win: Sport, Masculinity, and Nationalism in Great Britain and the Empire, 1880-…
Sport, Masculinity, and Nationalism in Great Britain and th…
Lieferbar innerhalb von zwei Wochen
Buch
€ 115,99

*
inkl. MwSt.
Dieses
Buch
ist auch verfügbar als:
Produktdetails
Titel: May the Best Man Win: Sport, Masculinity, and Nationalism in Great Britain and the Empire, 1880-1935
Autor/en: P. McDevitt

ISBN: 1403965528
EAN: 9781403965523

Sport, Masculinity, and Nationalism in Great Britain and the Empire, 1880-1935.
Auflage 2004.
Sprache: Englisch.

SPRINGER NATURE
14. Mai 2004 - gebunden - 179 Seiten
As Britain's great power status came to be increasingly challenged in the decades before the First World War, one by-product of the resultant uncertainty was the weakening of the Victorian, middle-class consensus of what constituted ideal manhood. Britain's empire was not only the source of wealth and power, but it simultaneously provided alternative models of masculinity and nationhood. Consequently, the empire and the commonwealth played an important role in defining imperial gender relations in both Britain and in the colonies and dominions. May the Best Man Win investigates the continual re-assessment and reassertion of various masculine ideals associated with sport in the British empire between 1880 and 1935.

Gender and Imperial Sport Strong Men, Free Men: Gaelic Team Sports and Irish Masculinity The King of Sports: Polo in late Victorian and Edwardian India May the Best White Man Win: Boxing, Race and Masculinity Defending White Manhood: The Bodyline Affair in England and Australia Black Skin in White Flannel: The West Indies Join The Bodyline Fray Conclusions Notes Bibliography

PATRICK F. McDEVITT is an Associate Professor of History at the University at Buffalo, USA.

'McDevitt casts his net widely, taking polo, boxing, cricket and Gaelic sport as his focal points - and his range of sources is impressive. . . . An important contribution to understanding how the history of sport has reached its present situation. - Times Online "McDevitt's book is full of ideas and insights into the role of sport in imperial relations and in the construction of masculinity. It is an important contribution to the field and deserves to be widely read." - American Historical Review "McDevitt's stimulating new book, focusing on the period 1880-1935, has much of value to tell us about sports, masculinity, and their interaction with British imperialism in those heydays of empire...McDevitt writes well and certainly knows the worth of telling an anecdote. The research is impeccable, the arguments fascinating." - Journal of Modern History "McDevitt . . . deftly explores sporting practices and events between the British and their colonial subjects . . . Highly recommended." - CHOICE "A well-researched and thought-provoking book on sport in the empire." - Journal of British Studies "An admirable study of the importance of sport in the complex interaction between the British imperial metropole and its colonies." - Journal of Colonialism and Colonial History " May the Best Man Win makes a very important contribution to the historiography of British imperial sport, nationalism and masculinity. The work reflects extensive research in an impressive range of primary and secondary sources. It is elegantly written, stimulating and free of jargon. This book should be mandatory reading for all scholars with an interest in the nuances of British cultural imperialism, nationalism and masculinity." - International Journal of the History of Sport "Overall, the book is well-researched. It draws on a solid basis of scholarship, and utilizes a good range of sources from, across the empire. Patrick McDevitt analyses his material well and this generally elegantly written book is a very useful addition to the existing literature." - Sports in History "In sharing his fresh insights into class and gender, McDevitt writes with all the authority one would expect from a proper historian, but he also displays the wonderful enthusiasm of a natural play-by-play commentator. He has told a story here that is not only socially important, but very entertaining." - Elizabeth Gilbert, author of The Last American Man "Rich in historical insights, this is a polished, provocative, and and inventive analysis of sports as a cultural phenomenon. I found it absorbing from start to finish." - Joanna Bourke, Birbeck College, University of London"This book is a rare phenomenon in the new imperial history: it combines solid, original scholarship and sheer readability, resulting in a compelling and highly persuasive account of sport in the modern British empire." - Antoinette Burton, University of Illinois"There are few books that demonstrate as well as Patrick McDevitt's May the Best Man Win the range and complexity of the issues that the comparative approach allows historians to address. Drawing on superbly researched and vividly narrated case studies from sites as diverse as Ireland, the Caribbean and India, McDevitt explores the multifaceted roles that sports played in both consolidating and generating challenges to British imperial domination in the 19th and 20th centuries. His imaginative and nuanced analysis of the interaction between colonizers and colonized engaged in very different types of athletic competition provides new perspectives on some of the defining themes of modern world history, from racism and nationalism to the development of popular pastimes and the construction of manliness in divergent sociocultural settings." - Michael Adas, Rutgers University" . . . full of ideas and insights into the role of sport in imperial relations . . . It is an i
Gedruckte Welten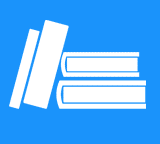 Kunden, die diesen Artikel gekauft haben, kauften auch
Kundenbewertungen zu P. McDevitt "

May the Best Man Win: Sport, Masculinity, and Nationalism i…

"
Diese Artikel könnten Sie auch interessieren
Kontakt
+49 (0)40
4223 6096
Wir helfen Ihnen gerne:
Mo. - Fr. 8.00 - 20.00 Uhr
Sa.: 10.00 - 18.00 Uhr

(Kostenpflichtige
Rufnummer -
Kosten abhängig
von Ihrem Anbieter)
Chat
Zuletzt angesehene Artikel