Transforming Learning and Teaching: We Can If...
Versand in 3-4 Wochen
Taschenbuch
€ 52,99

*
inkl. MwSt.
Dieser Artikel ist auch verfügbar als:
Produktdetails
Titel: Transforming Learning and Teaching: We Can If...
Autor/en: Barbara Macgilchrist, Margaret Buttress

ISBN: 1412900565
EAN: 9781412900560

New.
Sprache: Englisch.

PAUL CHAPMAN
1. Dezember 2004 - kartoniert - 208 Seiten
`Transforming Learning and Teaching is well worth reading. The story of five schools acting together to improve what they do is a heroic and admirable one, especially in the present climate. The pressure to comply with prevailing orthodoxy, rather than devise orginal treatments, has been too strong for many to act with the same courage and insight as the five Redbridge schools, but it can be done with enthusiasm and integrity, as these teachers, heads and pupils show' - Ted Wragg, The Times Educational Supplement, Friday Magazine



`Rigorous, realistic, accessible and eye-opening - this book ought to be at the well-thumbed heart of any primary school where building children's "learning power" is a genuine priority' - Guy Claxton, Professor of the Learning Sciences, University of Bristol



This book shows how a group of primary schools transformed their learning and teaching. The authors share the practical strategies the schools used for supporting and enhancing



- children's learning

- teachers' learning

- the schools' capacity for learning.



They show how the focus on learning led to significant improvements in children's motivation, behaviour, engagement in learning and learning outcomes.



This book reminds us that there is more to education than a narrow concentration on target setting and league tables. Based on an action research project in which five schools focused on developing children's learning and thinking skills, it tells how the schools committed themselves to inclusive education and the provision of a broad curriculum. Through this commitment, the schools enabled young people to develop their confidence, their self esteem and the attitudes needed to become lifelong learners.



The authors describe what worked and draw out the main lessons for: children teachers; support staff; headteachers; parents; external consultants.



This book is for school leaders at all levels and for practising teachers. It will also be useful to student teachers, those who work with schools in an advisory capacity and those involved with school improvement, educational leadership and developing learning and teaching in the classroom.

Introduction - `We Can If... '
The Story
How the Story Is Told
How the Book Can Be Used
Setting the Scene
The `Learning to Learn' Project
The LEA Context at the Beginning of the Project
A Brief Description of the Schools
Our Guiding Mantra - 'We Can If...'
Getting Started and Keeping Going
Taking Time to Get To Know One Another and Share Concerns
Taking Time to Clarify the Purposes of the Journey (Our Learning Intentions!)
Beginning to Learn How to Learn From Each Other
Bringing the Rest of Our Travelling Companions On Board
Collecting Baseline Data
Sharing 'Highs' and 'Lows' Along the Route and Supporting One Another
Developing Our Teaching Practice to Enhance Pupils' Learning
Encouraging Thinking Skills and Learning Skills
Developing the 'Language of Learning' In Our Classrooms
Stimulating the Learning Brain
Developing Children's Emotional Intelligence
Supporting Teachers as Learners and Researchers
Developing Teachers as Learners
Coaching Managers in the Skills of Leadership for Learning
Providing Induction Programmes For Newly Recruited Staff and Nqts
Investing In High-Quality Training Opportunities for All
Embedding Support and Development within Our School
Improvement Plans
Providing Leadership for Learning
Headteachers Model Total Commitment
Leadership Is Distributed Across the School
Deputy Heads Become the 'Levers' Of School Improvement
Middle Managers and Teams Become Leaders of Learning And
Learning Leaders
Leadership Roles Are Developed Amongst Other Members of Staff
Children Become Leaders of Learning
Accelerating Children's Learning
Heeding the Health Warnings
Reflecting On and Reviewing Progress
Working In Partnership with Parents
Maintaining and Enhancing Inclusive Provision for A Broad And
Balanced Curriculum
Creative Differentiation to Support Inclusion
Keeping Track of Children's Learning
Identifying Issues That Can Inform and Have an Impact On The
Tracking Of Pupils' Learning
Ensuring the Micro and Macro Management of Quantitative Data
Using a Range of Qualitative Tracking Measures
Tracking the Focus Cohort
Evaluating the Impact of the 'Learning to Learn' Project
Analysing Test Data to Assess the Value Added By the Schools
Taking Account of the Outcomes of Objective External Validations
Obtaining People's Perceptions of 'Learning to Learn'
Growing Learners - Children's Views about Learning
What Does Learning Mean To You?
What Does It Mean If You Learn Something?
How Do You Learn Best?
How Do You Feel Learning Has Improved For You?
Are There Particular Things Teachers, Support Staff or Other Pupils
Do Which Help You To Learn?
How Do You Feel About The 'No Put-Down' Zones?
What Gets In The Way Of Your Learning? How Do You Try To Sort This Out
Are There Things You Wish Your Teacher Would Do That He/She Does Not Do?
What Is It Like To Be A Learner In Your Class?
Transforming Learning and Teaching - Lessons and Key Principles
Lessons Learned
Transforming Learning and Teaching - Key Principles


`Transforming Learning and Teaching is well worth reading. The story of five schools acting together to improve what they do is a heroic and admirable one, especially in the present climate. The pressure to comply with prevailing orthodoxy, rather than devise orginal treatments, has been too strong for many to act with the same courage and insight as the five Redbridge schools, but it can be done with enthusiasm and integrity, as these teachers, heads and pupils show' - Ted Wragg, The Times Educational Supplement
`This is a fascinating study that deserves a wide readership' - Headteacher Update
`Rigorous, realistic, accessible and eye-opening - this book ought to be at the well-thumbed heart of any primary school where building children's "learning power" is a genuine priority' - Guy Claxton, Professor of the Learning Sciences, University of Bristol
'For school practitioners, this book has much to commend it. It presents a convincing picture of the challenges which face any new initiative, and of the improvement which resulted in pupils' learning.' - Janet A. Harvey, University of Gloucetrshire, UK

Preiswert lesen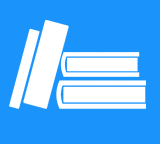 Kunden, die diesen Artikel gekauft haben, kauften auch
Kundenbewertungen zu

Barbara Macgilchris…

"Transforming Learning and Teaching: We Can If..."
Diese Artikel könnten Sie auch interessieren
Zuletzt angesehene Artikel