Jazz in New Orleans: The Postwar Years Through 1970
Sprache: Englisch.
Lieferbar innerhalb von zwei Wochen
Buch
€ 44,99

*
inkl. MwSt.
Produktdetails
Titel: Jazz in New Orleans: The Postwar Years Through 1970
Autor/en: Charles Suhor

ISBN: 0810839075
EAN: 9780810839076

Sprache: Englisch.

SCARECROW PRESS INC
April 2001 - gebunden - 336 Seiten
Jazz in New Orleans provides accurate information about, and an insightful interpretation of, jazz in New Orleans from the end of World War II through 1970.

Chapter 1 Timeline Charts Chapter 2 Foreword, Dan Morgenstern Chapter 3 Preface Chapter 4 Acknowledgments Chapter 5 1 Discovering Myths, Reclaiming the Past Part 6 Section I. Jazz and the Establishment: From Flouting to Flaunting Chapter 7 Timeline Chart 1: Commercial and Cultural Victories for Traditional and Dixieland Jazz Chapter 8 2 Jazz and the New Orleans Press Chapter 9 3 The New Orleans Jazz Club: From Ragtime to Riches Chapter 10 4 Hello, Central, Give Me Doctor Jazz: Edmond Souchon Chapter 11 5 The Jazz Museum Chapter 12 6 The Jazz Archive at Tulane Chapter 13 7 The Stage Band Movement at Loyola- Or, How to Start a Revolution While Really Trying Not To Chapter 14 8 Jazzfest 1968: Review Chapter 15 9 Jazzfest 1969: Preview Chapter 16 10 Jazzfest 1969: Review Chapter 17 11 New Orleans Farewell: Louis Armstrong Part 18 Section II. "Revivals" Beaucoup: Traditional, Dixieland, and Revivalist Jazz Chapter 19 Timeline Chart 2: Highlights of the Popular Revival in New Orleans, 1947-1953 Chapter 20 12 The Dukes of Dixieland: A Jazz Odyssey Chapter 21 13 Pete Fountain Chapter 22 14 Al Hirt in Perspective Chapter 23 15 Armand Hug: The Making of a Legend Chapter 24 16 Raymond Burke and Art Hodes in Concert: Review Chapter 25 17 Preservatiion Hall: New Orleans Rebirth Chapter 26 18 The Last Rites of a Jazzman: George Lewis Chapter 27 19 A Festival for a Funeral? Chapter 28 20 New Orleans Jazz-With a Foreign Accent Part 29 Section III. An Invisible Generation: Early Modern Jazz Artists Chapter 30 Timeline Chart 3: Highlights of Early Modern Jazz in New Orleans, 1945-1970 Chapter 31 21 New Jazz in the Cradle, Part 1 Chapter 32 22 New Jazz in the Cradle, Part 2 Chapter 33 23 The Problems of Modern Jazz in New Orleans Chapter 34 24 Jazz Off Bourbon Street Chapter 35 25 Buddy Prima Trio: Review Chapter 36 26 Modern Jazz Pioneers in New Orleans: A Symposium Chapter 37 Appendix 1. The Jazz Scene: Four Cross Sections Chapter 38 Appendix 2. Early Modern Jazz Musicians in New Orleans, 1945-1960 Chapter 39 Bibliography Chapter 40 Index Chapter 41 About the Author

Charles Suhor was born in New Orleans and raised in the Ninth Ward. He is a prolific writer in both jazz journalism (Down Beat, New Orleans magazine) and education. He is currently a freelance consultant, writer, speaker, and musician in Montgomery, Alabama.

...essential reading... Offbeat Suhor's essays and commentaries are as authoritative as they are insightful. Jazz in New Orleans is enthusiastically recommended reading for all students of American music in general, and the history of jazz in particular. Reviewer's Bookwatch One of the most important books on jazz history published in 2001. Suhor's experiences on and off the drum chair place him in a unique position to assess the lows as well as the heights to which the music has both risen and fallen in the land of its first fruits...jazz lovers, researchers, scholars and interested members of the general public will welcome with open arms this well-written and insightful account of jazz in New Orleans from 1945 to 1970. Ejazznews.Com ...compelling... Gambit Brilliant...one cannot help but be charmed by this writing... The IAJRC Journal In this enlightening, well-researched chronicle of the Crescent City's postwar music scene, drummer-educator-journalist Charles Suhor cuts to the heart of several misconceptions that have been perpetuated over the decades about his hometown. In clear, authoritative prose, Dr. Suhor goes about refuting the notion that postwar New Orleans was merely about Dixieland revivals, second line parades, and Preservation Hall. Some of Suhor's old pieces from Down Beat and Louisiana Life are reprinted here providing detailed accounts of what was really going down in the Crescent City. An exhaustive, thorough researcher, Suhor should be commended for offering the most accurate and comprehensive picture to date of jazz in New Orleans from 1945 to 1970. His scholarly, objective tome is not only a welcome addition to other invaluable histories of New Orleans music, such as Up from the Cradle of Jazz: New Orleans Music Since World War II by Jason Berry, Jonathan Foose and Tad Jones and Musical Gumbo: The Music of New Orleans by Grace Lichtenstein and L. Danker, it also addresses some inaccuracies that have even been perpetuated through worthy efforts. This is a solid piece of reportage and a must-read for anyone interested in what comes out of the rich, cultural stew that existed down below sea level in N'awlins. Jazz Notes Charlie Suhor rises above advocacy, partisanship and politics to put jazz in New Orleans in historical and stylistic perspective. At last, we have a sense of the continuum from the traditional to the modern. -- Doug Ramsey, author, Jazz Matters: Reflections on the Music and Some of Its Makers A great book on New Orleans jazz from a musician who lived the history. Finely detailed, from the delineations of jazz folks to the turns in the music to the po'boy sandwiches and beer, this entertaining account is both lively and true to the times. -- Sybil Kein, New Orleans historian, poet, performer A richly detailed work of art... Jazz lovers, research specialists and students as well as the general public will get information never revealed before. -- Tex Stephens, New Orleans journalist and promoter Data News Weekly The rich myriad threads of mid-century jazz in New Orleans are all tied together in this book. -- Gilbert Erskine, jazz critic and co-founder, New Orleans Jazz Club Skillfully combining his meticulous historical research with the numerous articles he wrote while covering the jazz scene during the 1960s, Suhor speaks with both authority and immediacy. -- Thomas A. Sancton, New Orleans jazz clarinetist, Paris Correspondent Time Magazine Insider's insights prevail...a unique perspective... JazzTimes Magazine ...a remarkable work. Suhor knows his stuff: intimately Cadence Magazine For anyone seriously interested in New Orleans music this book is a "must" read...should be required reading for all with more than a passing interest in New Orleans jazz. This book is a rich resource for those interested in New Orleans music. Written with clarity and good humor...recommended highly and without hesitation. The Mississippi Rag ...fascinating and informative... Midwest Book Review ...a distinctly human flavor... Loyola University Magazine ...worthy of a wide audience... New Orleans ...first rate...fresh anecdotes... Jazzcookin.Com The book is an expert combination of reportage from the 1960's and currently-written material...a valuable book. Jazzbeat Jazz in New Orleans: The Postwar Years through 1970 is a book that sounds. Suhor's careful scholarship and reasoning do not prevent him from writing with the sizzle, the cadence, and the well-timed playfulness of a good New Orleans drummer...Suhor can describe the sound of a musician or band better than any jazz historian I have read. His descriptions put language to the test, conjuring music that has long since passed; but above all, the descriptions ring with a precision that reflects Suhor's uncompromising commitment to setting the record straight. American Book Review Jazz in New Orleans is laced with anecdotes, some tragic, that capture the spirit of the times. International Musician Suhor handily and comprehensively covers the national revival of traditional New Orleans and Dixieland jazz in the 1940s, trumpeter Buck Johnson's surprise comeback during the same era, and the subsequent arrival of swing and bebop to the scene. St. Petersburg Times

Gedruckte Welten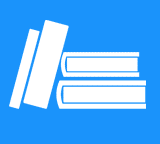 Kunden, die diesen Artikel gekauft haben, kauften auch
Kundenbewertungen zu Charles Suhor "Jazz in New Orleans: The Postwar Years Through 1970"
Diese Artikel könnten Sie auch interessieren
Entdecken Sie mehr