Liberal Racism: How Fixating on Race Subverts the American Dream
Versand in 3-4 Wochen
Taschenbuch
€ 43,99

*
inkl. MwSt.
Produktdetails
Titel: Liberal Racism: How Fixating on Race Subverts the American Dream
Autor/en: Jim Sleeper

ISBN: 0742522016
EAN: 9780742522015

Sprache: Englisch.

ROWMAN & LITTLEFIELD
1. November 2002 - kartoniert - 232 Seiten
With uncompromising clarity, Jim Sleeper discusses what liberals need to do to return their political movement to the vital center. He challenges us to transcend race, to reject the foolish policies and attitudes that have only reinforced racial divisions, and to weave a social fabric sturdy enough to sustain the values upon which this country was founded.


Chapter 1 Life After Diversity Chapter 2 Innocence by Association Chapter 3 Voting Wrongs Chapter 4 Media Myopia Chapter 5 Way Out of Africa Chapter 6 Many Colors, One Culture? Chapter 7 What We Have Lost Chapter 8 A Country Beyond Race

Jim Sleeper is a writer on urban politics and civic culture, and has been a politcal columnist for The New York Daily News. His commentary has appeared in Harper's, The New Republic, The New Yorker, The Washington Monthly, The Nation, The Weekly Standard, The New Leader, and others.

To truly inspire a new dialogue on race, President Clinton will need to push further. Jim Sleeper frames the challenge well: 'Our best leaders are those who show their neighbors, every day, how to leave subgroup loyalties behind at the doors of classrooms, jury rooms, hiring halls...' That's far better advice than anything Clinton's advisory panel has offered so far. -- Ronald Brownstein Los Angeles Times Jim Sleeper courageously writes abut what can only be whispered in the Academy and in the bowels of bureaucracy: an identity politics that refuses to identify itself. -- John Patrick Diggins Sleeper doesn't sneer; he argues skillfully and persuasively. And he takes pains to make Liberal Racism a critique of the left, not an endorsement of the right... If he is particularly disappointed in liberals, Sleeper tells us, it is only because he expects more of them in the first place. -- Eric Liu The Washington Post In this short, highly accessible, and often insightful book, Sleeper scores several strong points ... the liberal left has always been compelled to use race instead of class to bring about social change and has become trapped in this strategy by a combination of genuine puritanical moralism about racism and sheer political opportunism. -- Gerald Early Chicago Tribune If race is a concept with dubious biological and philosophical foundations, why continue to validate it? Why not argue, as Sleeper has done, for a more nuanced accommodation and celebration of ethnic differences and abandon the theoretical construct race and its destructive corollary, racism? -- Mary Lefkowitz The New York Times Sleeper elaborates a compelling alternative to current liberal thinking, one that combines stalwart integrationist principles with a deep concern about the wretched conditions of millions of black Americans. -- Sean Wilentz Slate Like a Toto in Oz, Jim Sleeper has made his mark lifting the curtain on liberal racism's inconsistencies and hypocrisies. Sleeper's discerning eye details a host of political absurdities, and his lucid prose is a pleasure to read. -- Salim Muwakkil Newsday A tough-minded, provocative indictment of the failure of liberalism in the post-Civil Rights era... A much needed corrective to race-based thinking that has proven unproductive. -- David Nicholson, Black Studies and Literature Editor of Amazon Jim Sleeper's provocative confrontation with liberal ideology is no defense of the conservative approach to race. Rather he challenges liberals, who once fought to help America rise above color, to get back to their abandoned program of a transracial civic faith. Read Liberal Racism and then, if you dare, take a long look in the mirror. -- C. Eric Lincoln, Duke University, author of The Black Muslim in America and The Black Church in the African-American Experience A lot of us would agree with Sleeper that if you scratch through the surface of skin color, you will find a good deal of common morality-mostly based on the primacy of individual character and integrity. -- William Raspberry The Washington Post Jim Sleeper has written an important book that deserves to be read and carefully considered, especially if Americans are going to engage fruitfully in that 'national conversation' about race that President Bill Clinton has promised. Sleeper's essays on black identity and what he contends is our lost civic culture are particularly strong, especially the chapter focusing on Harvard Law Prof. Randall Kennedy and Boston University economist Glen Loury, two of the most thoughtful and intriguing black intellectuals in the nation today. -- Don Wycliff Commonweal Sleeper will be called a whiner, a bellyacher, even a racist. Of course, of course. But he is a liberal whose knee does not jerk. He has been examining liberals' rejection of a common American civic culture for several years, but nothing he has written is as candid as what he gives us here... These are words liberals need to hear. They need to hear them because they are true. -- Michael Skube The Atlanta Journal-Constitution To read this frequently brilliant book is to realize just how far we have gone toward exalting race and racial differences as the dominant realities of our civic life. Sleeper's strict and sweeping definition of liberal racism catches many of us-Democrats and Republicans alike-in its net. -- Chris Tucker The Dallas Morning News Like other writers, Jim Sleeper emphasizes the importance of overcoming a fragmenting culture, but he has a keener sense of the role of market capitalism, as well as liberal ideology. His Liberal Racism is the most intellectually sophisticated of these critiques, the most resistant to ideological formula. It is also the only one that treats race relations as more than a crisis in black and white. -- Jackson Lears Los Angeles Times

Preiswert lesen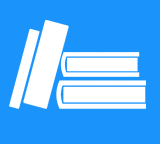 Kunden, die diesen Artikel gekauft haben, kauften auch
Kundenbewertungen zu Jim Sleeper "

Liberal Racism: How Fixating on Race Subverts the American …

"
Diese Artikel könnten Sie auch interessieren
Zuletzt angesehene Artikel