The Not-So-Golden Years: Caregiving, the Frail Elderly, and the Long-Term Care Establishment
Vorbestellbar
Taschenbuch
€ 53,99

*
inkl. MwSt.
Dieser Artikel ist auch verfügbar als:
Produktdetails
Titel: The Not-So-Golden Years: Caregiving, the Frail Elderly, and the Long-Term Care Establishment
Autor/en: Laura Katz Olson

ISBN: 0742528316
EAN: 9780742528314

Sprache: Englisch.

ROWMAN & LITTLEFIELD
1. Oktober 2003 - kartoniert - 301 Seiten
Since the 1990s, the politics and policies of aging and elder care have emerged as one of the more important issues both nationally and worldwide. Because of population aging and the lengthening of the age span itself, the prevalence of chronic disabling diseases is increasing considerably, rendering more people dependent on others to meet their daily needs. The Not So Golden Years: Caregiving, the Frail Elderly and the Long-Term Care Establishment explores the forces shaping long-term care policy in the U.S. and its impact on individuals and public budgets. The book addresses the world of elder care from the vantage point of gender, race, ethnicity and social class. It systematically describes the experiences of family caregivers, the workers who comprise the caring labor force, and the frail elderly themselves, showing how each of these vulnerable players, mostly women, are affected by long-term care policies and practices.


Chapter 1 I Introduction: Social Location and the Political Economy of Long-Term Care Chapter 2 II Policies and Programs: The Public and Private Costs of Care Chapter 3 III The Domestic Sphere: Family Caregivers Chapter 4 IV The Workplace Environment: The Paid Caregivers Chapter 5 V The Frail Elderly: How They Experience Care Chapter 6 VI Multiculturalism: Race, Ethnicity, and Class Chapter 7 VII Nursing Homes: A System Run Amok Chapter 8 VIII Because That's Where the Money Is Chapter 9 IX Conclusion: Toward a New Vision of Care Work

Laura Katz Olson is professor of political science at Lehigh University.

Laura Katz Olson has once again brought her penetrating vision and critical insight to a subject of compelling concern. In The Not So Golden Years, she forcefully demonstrates how options for the frail elderly and their caretakers are not defined on the basis of need but rather by commercial values that reflect prevailing power relations and market structures. -- Jill Quadagno, Pepper Institute on Aging and Public Policy, Florida State University With the baby-boom generation nearing retirement, and with Medicare and Social Security reform and prescription drug coverage high on the political agenda, long-term care remains a sleeper issue. Dr. Olson's cogent analysis explains why: politically powerful commercial interests profit from the current system at the expense of the frail elderly and their overburdened caregivers. This book provides a comprehensive, fascinating, and theoretically grounded examination of elder care from the viewpoints of all the major actors: the frail elderly, family caregivers, paid caregivers, and the long-term care industry. Olson's strategies for change address not only long-term care policy but also broader social realities that leave so many Americans vulnerable while profiting only a few. -- Christine L. Day, University of New Orleans The Not So Golden Years is a tour de force, a masterful analysis of the role of political economy in shaping the long-term care enterprise. The marketplace of misfortune is exactly that, a marketplace reflecting market forces. Entering into long-term care is not a journey for the faint of heart as it is shaped by policies beyond the ken of those dependent on service providers who have a definite agenda. -- Jon Hendricks, Oregon State University In a time of budget cutbacks and increasing emphasis on privatization of long term care services, Laura Katz Olson's book, The Not So Golden Years, eloquently reminds us of the need for fundamental changes in current policies. The lens of race, gender, age, and social class frames her analysis of current long-term policies and programs and points to the political, economic and social conditions that create current inequities for both paid and underpaid caregivers as well as care recipients. Drawing upon feminist and multicultural values, she builds a strong case for a national commitment to care and for a vision of care involving structural and systemic changes. -- Nancy R. Hooyman, professor and dean emeritus, University of Washington The Not So Golden Years is an important addition to the literature on long-term care. -- Zev Harel, Cleveland State University Laura Katz Olson provides a badly needed perspective on long-term care. She addresses the broad political forces and economic interests that shape the industry, and highlights the dimensions of gender, class, and race that structure the day-to-day experiences of older persons. Every student of long-term care should be exposed to her insights and arguments. -- Robert Binstock, School of Medicine, Case Western Reserve University This book presents a powerful, thought-provoking critique of long-term care in the U.S. Olson's analysis of the political, economic, ideological, structural, and sociocultural processes that influence formal and informal long-term care is a must-read for policy makers in this time of fiscal budget cuts. Recommended. CHOICE Laura Katz Olson provides a badly needed critical look at long-term care... This is quite a scholarly book with much valuable data. The Senior Times A well-researched, comprehensive examination of the state of long-term care in the U.S. Throughout, Olson views the economic, social, ideological, and political processes that relate to long-term care through the lens of gender, class, race/ethnicity, and age. An extremely valuable work for both gerontology and anthropology. Anthropology and Aging Quarterly

Preiswert lesen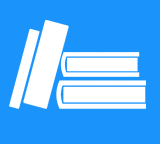 Kunden, die diesen Artikel gekauft haben, kauften auch
Kundenbewertungen zu Laura Katz Olson "

The Not-So-Golden Years: Caregiving, the Frail Elderly, and…

"
Diese Artikel könnten Sie auch interessieren
Zuletzt angesehene Artikel