Maturation Phenomenon in Cerebral Ischemia IV
Apoptosis and/or Necrosis, Neuronal Recovery vs. Death, and…
Lieferbar innerhalb von 2 bis 3 Werktagen
Buch
€ 117,49

*
inkl. MwSt.
Produktdetails
Titel: Maturation Phenomenon in Cerebral Ischemia IV

ISBN: 3540411070
EAN: 9783540411079

Apoptosis and/or Necrosis, Neuronal Recovery vs. Death, and Protection Against Infarction.
Book.
Sprache: Englisch.

Herausgegeben von N. G. . Bazan, U. Ito, I. Klatzo
Springer Berlin Heidelberg
27. März 2001 - kartoniert - 302 Seiten
The maturation phenomenon, first described by Ito et al. in 1975, refers to postischemic changes that develop hours or days after an ischemic insult. The delayed neuronal death of CA1 pyramidal cells of the hippocampus is a classic example. The report of the phenomenon boosted research in the field, as it became evident that ischemic damage is not a sudden event, but a process potentially susceptible to therapeutic intervention. Since then a growing number of studies have improved our knowledge on mechanisms of cell death and recovery. This volume contains the presentations of the 4th international symposium, held in New Orleans in October/November 1999, grouped in sections covering apoptosis and/or necrosis, neuronal recovery vs. death, and protection against infarction. It outlines the present status of investigations and provides further stimulation for research in this field.

I The Role of Genetic Expression and Apoptosis.- A Role for the GTPase Pathway in Neuronal Damage After Cerebral Ischemia: the Impact of the DNA Array Technique on Stroke Research.- Induction of Hypoxia-Inducible Factor-1 (HIF-1) in Adult and Neonatal Rat Brain: Possible Relationship to Hypoxia-Induced Tolerance to Ischemia.- Characterization of the eIF2-Associated Protein p67 During Brain Ischemia and Reperfusion.- Is DNA Methylation Deleterious in Cerebral Ischemia?.- Distinct Ischemic Effects on HSC70, HSP72, and c-fos Expression in Young and Adult Gerbils.- Bcl-w Expression and Localization in Brain Ischemia.- II Factors Modulating Neuronal Plasticity and Course of Maturation Phenomenon in Cerebral Ischemia (Metabolic and Inflammatory Factors).- Thrombosis After Ischemic Stroke-Platelet Aggregation.- The Role of the Immunophilin FKBP12 in Cerebral Ischemia.- Localization of Macrophage Migration Inhibitory Factor in the Brain Following Focal Cerebral Ischemia in the Rat.- Environmental Influence on Neuronal and Dendritic Spine Plasticity After Permanent Focal Brain Ischemia.- Relationship Between DNA Fragmentation, Energy State, and Protein Synthesis After Transient Focal Cerebral Ischemia in Mice.- Changes in Postsynaptic Densities After Brain Ischemia.- Functional Plasticity of the Brain After Ischemic Injury Assessed by Near Infrared Topography.- III Factors and Mechanism Enhancing Susceptibility or Tolerance (Growth Factors).- TNF-? and Ceramide as Mediators of Neuronal Tolerance to Brain Ischemia.- Upregulation of Transforming Growth Factor-Beta 1 Expression in Rat Hippocampal Neurons After Transient Forebrain Ischemia and After ?2-Adrenoceptor Stimulation.- Bcl-2-Protein Is Upregulated After Chemical Induction of Ischemic Tolerance Using 3-Nitropropionic Acid in Rats.- Time Course of Postischemic Stroke Symptoms and Delayed Infarction After Transient Cerebral Ischemia in Gerbils: Effect of Chemical Preconditioning Using 3-Nitropropionic Acid.- Cyclic AMP Response Element Binding Protein Phosphorylation May Be Closely Associated with Neuroprotective Mechanisms After Focal Ischemia in Rat Brain.- Recent Evidence on the Neuroprotective Effects of Pituitary Adenylate Cyclase-Activating Polypeptide.- Evolution of Microcirculatory Derangement in Focal Ischemic Penumbra Following Pial Arteriolar Occlusion as Observed by the Novel Photoelectric Method.- IV Ischemic Infarction: Threshold, Experimental and Clinical Dynamics and Therapeutic Design for Prevention and Reduction of Intensity.- Delayed Maturation of Cortical Infarction: Role of Caspases and NF-AKB-Mediated Transcription.- Cellular Components with Adaptive Responses Contributing to Expansion and Repair Process of Ischemic Brain Damages Caused by Major Vessel Occlusion.- Combination Drug Therapy and Mild Hypothermia: Comparison with Neurosurgical Standard Regimen in a Rat Model of Reversible Focal Cerebral Ischemia.- Thrombolysis in Acute Stroke.- V Mitochondrial Role in Ischemic Cell Death.- Cytochrome c Is Released from the Mitochondria of Vulnerable Hippocampal CA1 Neurons in Rats After Transient Global Cerebral Ischemia.- Formation of 4-Hydroxy-2-Nonenal-Modified Proteins in the Rat Brain Following Transient Global Ischemia Induced by Cardiac Arrest and Resuscitation.- Mitochondrial Dysfunction and Maturation of Brain Damage After Transient Ischemia.- Hypoxia-Induced DNA Damage in the Rat Brain.- Ultrastructure and Morphometry of Astroglial Mitochondria Following Temporary Ischemia.- VI Special Lecture.- Translating Experimental Stroke Research into the Clinical Arena.

Gedruckte Welten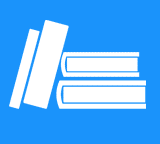 Kunden, die diesen Artikel gekauft haben, kauften auch
Kundenbewertungen zu "Maturation Phenomenon in Cerebral Ischemia IV"
Diese Artikel könnten Sie auch interessieren
Kontakt
+49 (0)40
4223 6096
Wir helfen Ihnen gerne:
Mo. - Fr. 8.00 - 20.00 Uhr
Sa.: 10.00 - 18.00 Uhr

(Kostenpflichtige
Rufnummer -
Kosten abhängig
von Ihrem Anbieter)
Chat
Zuletzt angesehene Artikel