Dry Bones Rattling: Community Building to Revitalize American Democracy
New. Sprache: Englisch.
Lieferbar innerhalb von zwei Wochen
Taschenbuch
€ 31,49

*
inkl. MwSt.
Produktdetails
Titel: Dry Bones Rattling: Community Building to Revitalize American Democracy
Autor/en: Mark Warren

ISBN: 0691074321
EAN: 9780691074320

New.
Sprache: Englisch.

PRINCETON UNIV PR
Mai 2001 - kartoniert - 344 Seiten
"Mark Warren's comprehensive case study of the Industrial Areas Foundation is a major contribution to the growing literature on coalition politics. Indeed, it is the best empirical study ever written on multiracial collaboration to address social inequality. Featuring careful and systematic analysis of rich data on local organizing, "Dry Bones Rattling" will be ancinfluential book and is must reading for those committed to revitalizing American democracy through interracial political cooperation."--William Julius Wilson, Harvard University""Dry Bones Rattling" is timely, important, and inspiring. Timely, because this study of the most successful faith-based movement for social justice in America appears just as faith-based social initiatives have reached the top of the national political agenda. Important, because it is a deeply grounded contribution to the rapidly growing field of social capital theory. Inspiring, because by showing how civic malaise has been reversed in some of the nation's most impoverished, ethnically divided settings, this book should raise the aspirations of democratic reformers. Must reading for social theorists and civic activists."--Robert Putnam, Harvard University, author of "Making Democracy Work""Mark Warren has written a comprehensive and insightful analysis of a profoundly important community-based movement. I have seen how the Industrial Areas Foundation organizations this book examines have revitalized communities across America, both physically and spiritually. In San Antonio, the city I know best, I watched Communities Organized for Public Service empower poor neighborhoods and give voice to their concerns. Capable new leaders emerged and thecity entered a new era of citizen democracy. "Dry Bones Rattling" provides a compelling eyewitness account of the transformations these organizations bring, showing us a sacred force rooted in human dignity at work."--Henry Cisneros, Chairman and CEO of American CityVista"

Preface ix Introduction: Dry Bones Rattling 3 1. Cimmunity Building and Political Renewal 15 2. A Theology of Organizing: From Alinsky to the Moden IAF 40 3. Beyond Local Organizing: Statewide Power and a Regional Network 72 4. Bridging Communities across Racial Lines 98 5. Deepening Multiracial Collaboration 124 6. Effective Power: Campaigning for Community-Based Policy Initiatives 162 7. Congretional Bases for Political Action 191 8. Leadership Development: Participation and Authority in Consensual Democracies 211 9. Conclusion: Restoring Faith in Politics 239 Notes 265 Index 309

"Warren has produced something unusual in democratic theory: a masterful combination of theory and observation that is original, readable, and important. It deserves a spot on the shelf of every student of democracy."--Choice "Warren has done ... a great service with his careful fieldwork, ample documentation and nicely written reporting ... A fine introduction to what I , like Warren, believe to be an extremely important and promising social movement."--Mary Jo Bane, America "Anyone interested in community organizing, grassroots mobilization, or the controversies surrounding faith-based politics should read Mark R. Warren's first book, Dry Bones Rattling. His painstaking book stirs the democratic imagination."--Archon Fung, Boston Review "Dry Bones Rattling stands as an important contribution to the ongoing conversation about the future of American civil society. All the big issues are here... This is a timely book."--Mitchell L. Stevens, Social Forces "An excellent political ethnography that offers an engaging analysis of how to build social capital, forge multiracial cooperation, and, above all, revitalize democratic participation and civic engagement in American society... It provides us with a critical understanding as well as a tangible example of the elements that are needed to bring about a more inclusive and viable vision of civic engagement and revitalized democracy in a racially and ethnically diverse American society in the twenty-first century."--Yvette M. Alex-Assensoh, Journal of Politics

Preiswert lesen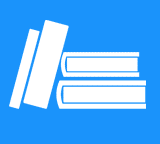 Kunden, die diesen Artikel gekauft haben, kauften auch
Kundenbewertungen zu Mark Warren "

Dry Bones Rattling: Community Building to Revitalize Americ…

"
Diese Artikel könnten Sie auch interessieren
Kontakt
+49 (0)40
4223 6096
Wir helfen Ihnen gerne:
Mo. - Fr. 8.00 - 20.00 Uhr
Sa.: 10.00 - 18.00 Uhr

(Kostenpflichtige
Rufnummer -
Kosten abhängig
von Ihrem Anbieter)
Chat
Zuletzt angesehene Artikel