Healthy Eating for Life to Prevent and Treat Cancer
Sprache: Englisch.
Lieferbar innerhalb von zwei Wochen
Buch
€ 16,99

*
inkl. MwSt.
Produktdetails
Titel: Healthy Eating for Life to Prevent and Treat Cancer

ISBN: 047143597X
EAN: 9780471435976

Sprache: Englisch.

Herausgegeben von Physicians Committee for Responsible Med
JOHN WILEY & SONS INC
Januar 2002 - kartoniert - 256 Seiten
Strong new series with good imprimatur and promotional potential; growing healthy cooking subject area for General Interest product line

List of Recipes. Foreword. PART I: Essentials. 1. New Power Against Cancer. What Is Cancer All About? How Cancer Starts. Powerful Protection Found in Simple Foods. Cancer and Its Dietary Origins. Cancer in Various Parts of the World. What to Eat, What Not to Eat. 2. Tracking Down the Culprits. Out of the Frying Pan, into the Fire. What's the Matter with Meat? Dairy-Far from Perfect. A Little Douse Will Do You Harm. Go Lean. Alcohol: Fuel on the Fire. 3. The Right Stuff: Getting the Nutrients You Need. Fat. Protein. Carbohydrate. Fat, Protein, and Carbohydrate: Where Do We Find the Good Varieties? Why Animal Products Are Not Recommended. Foods for Health. Strong Support for Plant Foods. Calcium. Vitamin D. Vitamin B 12. Omega-3 Fatty Acids. Practical Pointers. PART II: Making It Work for You. 4. Cancer: Dietary Self-Defense. Veggies, Fruits, and Natural Antioxidants. The Antioxidant Arsenal. Getting the Protection You Need. More Cancer Fighters in Plant Foods. A Colorful Crew of Allies. Legumes: Protein Powerhouses of the Plant Kingdom. The Joy of Soy Foods. Nuts and Seeds: A Little Go a Long Way. Great Grains and Friendly Fiber. Carbohydrates-Friend or Foe? Fiber: An Effective Force. 5. Food for Cancer Survival. Foods and Immune Defenses. Cutting Fat and Cholesterol. Natural Immune Boosters. The Example of Breast Cancer. Cancers of the Uterus, Ovary, and Prostate. Digestive Tract Cancers. 6. Nutrition During Cancer Treatment. Lack of Appetite. Taste Changes. Dry Mouth. Chewing or Swallowing Problems. Nausea and Vomiting. Diarrhea. Constipation. Weight Loss. Weight Gain. Eating during Recovery. Programs Offering Nutritional Support. PART III: Lifelong Health. 7. Putting Food Power to Work Against Today's Common Cancer. Lung Cancer. Supersize Your Fruits and Veggies. Synthetic Shortcomings. Cut the Fat. Prostate Cancer. Breast Cancer. Colon and Rectal Cancers. Ovarian Cancer. Cervical Cancer. Putting Science to Work. 8. Treating Yourself to Good Food and Great Health. Making Friends with Healing Foods. Food Safety and Food Storage. Social Events. 9. Fitness, Friendship, and Freedom from Stress. The Research: Good Reason to Move. Weight Management. Stress Management. 10. Putting It All Together. 11. Cooking Tips and Techniques. Planning a Menu. Making a Shopping List. Seasonal Eating. Stocking Up. Meal Preparation. 12. Menus for a Week. 13. The Recipes. Breakfasts. Grains and Pastas. Sandwiches and Wraps. Salads. Dips, Dressings, and Sauces. Soups and Stews. Entrees. Vegetables. Breads and Desserts. Beverages. Glossary. Resources. References. Index.

The Physicians Committee for Responsible Medicine (PCRM; web site: pcrm.org) is an international nonprofit organization of physicians, health care professionals, and laypersons promoting preventive medicine through innovative programs. PCRM president Neal Barnard, M.D., is a popular speaker and the author of Foods That Fight Pain; Eat Right, Live Longer; Food for Life; and other books on preventive medicine. PCRM promotes preventive medicine through their publication Good Medicine and through innovative programs, including the Cancer Project. PCRM's clinical research studies are breaking new ground in diabetes, obesity, pain management, and other serious conditions. VESANTO MELINA, M.S., R.D., is a registered dietitian with a master's degree in nutrition from the University of Toronto. She was a coordinator of the vegetarian nutrition section of the American Dietetic Association Manual of Clinical Dietetics.

Gedruckte Welten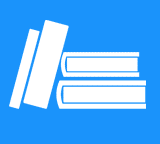 Kunden, die diesen Artikel gekauft haben, kauften auch
Kundenbewertungen zu "Healthy Eating for Life to Prevent and Treat Cancer"
Diese Artikel könnten Sie auch interessieren