Ready-To-Use Reading & Study Skills Mastery Activities
Secondary Level. 2. Auflage. 6:B&W 8. 25 x 11 in or 280…
Lieferbar innerhalb von 2 bis 3 Werktagen
Taschenbuch
€ 34,49

*
inkl. MwSt.
Produktdetails
Titel: Ready-To-Use Reading & Study Skills Mastery Activities
Autor/en: Henriette Allen, Lois Allen, Barbe

ISBN: 0876285930
EAN: 9780876285930

Secondary Level.
2. Auflage.
6:B&W 8. 25 x 11 in or 280 x 210 mm Perfect Bound on White w/Gloss Lam.
Sprache: Englisch.

John Wiley & Sons
19. September 1996 - kartoniert - 260 Seiten
This manual provides 218 reproducible activity sheets for quick, reliable practice in a broad range of basic to advanced reading and study skills.?It also provides?a reproducible Reading Skills Check List to help pinpoint individual or group needs and monitor students' progress in mastering specific skills. It is organized into six sections: vocabulary, word attack skills, basic comprehension, advanced comprehension, study skills, and creative writing.

About This Resource. How To Use These Reading Skills Activities Most Effectively. Reading Skills Check List----SECONDARY LEVEL. Reading & Study Skills Activities----SECONDARY LEVEL. PART ONE: VOCABULARY. Word Recognition in Content. Identifies Compound Words. Root Words. Prefixes. Suffixes. Knows Meanings of Terms in Vocabulary of Language. WORD ATTACK SKILLS. Knows Consonant Sounds. Hears and Can Make Vowel Sounds. Knows Elements of Syllabication. Uses Accent Properly. COMPREHENSION. Understands Structure of Story or Paragraph. Can Repeat General Idea of Material Read. Can Remember Specific Important Facts. Can Relate Material Read to Known Information or Experience. Can Follow Printed Directions. Can Interpret Hidden Meaning. PART TWO: COMPREHENSION. Interpretation. Application. Analysis. Synthesis. Critical Evaluation. STUDY SKILLS. Uses Thesaurus, Almanac, Atlas, Maps, and Globes. Uses Variety of Media to Complete Assignments and Purposes. Uses Outlining and Note--Taking Skills. Adjusts Reading Speed to Material and Purpose. Demonstrates Independence in Locating, Selecting, and Using Materials to Own Purpose. Applies Problem--Solving Approach: Identifies Problem, Gathers Information, Devises Possible Solutions, Selects Option, Uses Option, Evaluates. Designs, Uses, and Revises Own Study Schedules. Locates Sources Within a Book by Using Table of Contents and Index. CREATIVE READING. Recognizes Figurative Language, Dialect, and Colloquial Speech. Understands Literary Forms. Compares Value Systems of Characters. Understands Settings: Social, Economic, and Educational. Responds to Author's Background. Responds to Author's Style of Mood and Point of View. Answer Key. Class Record of Reading & Study Skills: SECONDARY LEVEL.

Henriette L. Allen, Ph.D., is a former classroom teacher in the schools of Coventry, Rhode Island, the Aramco Schools of Dhahran, Saudi Arabia, The American Community School of Benghazi, Libya, and Jackson, Mississippi. Dr. Allen served in several administrative roles, including assistant superintendent of the Jackson Public Schools. She is presently an education consultant recognized nationally. Dr. Allen is the senior author of the series Competency Tests for Basic Reading Skills (West Nyack, NY: The Center for Applied Research in Education). She has taught reading skills at both elementary and secondary levels, has supervised the development of a Continuous Progress Reading Program for the Jackson Public Schools, and has lectured widely in the fields of reading, classroom management, technology in the classroom, and leadership in educational administration. Dr. Allen is listed in the World Who's Who of Women and Who's Who--School District Officials. She was the 1996 recipient of the Distinguished Service Award given by the American Association of School Administrators. A nationally known authority in the fields of reading and learning disabilities, Walter B. Barbe, Ph.D., was for twenty--five years editor--in--chief of the widely acclaimed magazine Highlights for Children and adjunct professor at The Ohio State University. Dr. Barbe is the author of over 150 professional articles and a number of books, including Personalized Reading Instruction (West Nyack, NY: parker Publishing Co.), coauthored with Jerry L. Abbott. He is also the senior author and editor of two series--Creative Growth with Handwriting (Columbus, OH: Zaner--Bloser, Inc.) and Barbe Reading Skills Check Lists and Activities (West Nyack, NY: The Center for Applied Research in Education)--and the senior editor of Competency Tests for Basic Reading Skills. Dr. Barbe is a fellow of the American Psychological Association and is listed in Who's Who in America and American Men of Science. M. Therese A. Levesque, Ph.D., has had 25 years of experience as a language teacher and administrator in the schools Coventry, Rhode Island, and the schools of Chenango Forks and South Orangetown, New York. She has successively held positions as Language Department Chairperson, Assistant Principal, Middle School Principal, Title III Director, and Assistant Superintendent. Her activities include preparation of New York State Regents Examinations, curriculum development, and directing programs focused on reading. Dr. Levesque is presently a curriculum consultant and arbitrator for the Labor Panel of the American Arbitration Association. She is listed in Who's Who of American Women.

Preiswert lesen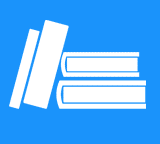 Kunden, die diesen Artikel gekauft haben, kauften auch
Kundenbewertungen zu

Henriette Allen, Lo…

"Ready-To-Use Reading & Study Skills Mastery Activities"
Diese Artikel könnten Sie auch interessieren
Kontakt
+49 (0)40
4223 6096
Wir helfen Ihnen gerne:
Mo. - Fr. 8.00 - 20.00 Uhr
Sa.: 10.00 - 18.00 Uhr

(Kostenpflichtige
Rufnummer -
Kosten abhängig
von Ihrem Anbieter)
Chat
Zuletzt angesehene Artikel