Guide to Computer Viruses
How to avoid them, how to get rid of them, and how to get h…
Lieferbar innerhalb von 2 bis 3 Werktagen
Buch
€ 86,99

*
inkl. MwSt.
Produktdetails
Titel: Guide to Computer Viruses
Autor/en: Robert Slade

ISBN: 0387946632
EAN: 9780387946634

How to avoid them, how to get rid of them, and how to get help.
2nd ed. 1996.
Book with Diskette.
Sprache: Englisch.

Springer New York
25. April 1996 - kartoniert - 444 Seiten
For those who didn't buy the first edition, welcome aboard. For those who did buy the first edition, welcome back, and thanks for making the second edition possible. For those who bought the first edition and are standing in the book­ store wondering whether to buy the second, what's in it for you? Well, for one thing, it's smaller. (No, no! Don't leave!) I tried to make the first edition a kind of master reference for antiviral protection. That meant I included a lot of stuff that I thought might possibly be helpful, even if I had some doubts about it. This time I've tried to be a little more selective. I've added a little more material to Chapter 4 (Computer Opera­ tions and Viral Operations) dealing with the question of computer vi­ ruses infecting data files and the new "macro" viruses. I've added two new sections to Chapter 7 (The Virus and Society). One looks at the increasing problem of false alarms while the other looks at the ethics of virus writing and exchange.

1 Introduction: Definitions, Jargon, and Myths.- What and What Not.- Related Programs.- Special Terms.- Viral Myths.- 2 Beginner's Panic Guide to Viral Programs.- Don't Panic.- Power.- Backups.- Getting Started.- Assume You're Wrong.- Scanners.- Other Antivirals.- Local Reports.- Weird Behavior.- Cleanup.- 3 History and Examples of Viral Programs.- Early History.- Viral Examples.- 4 Computer Operations and Viral Operations.- Boot Sector Infectors.- File Infectors.- The Viral Use of Computer Operations and Functions.- Data Versus Programs.- 5 Antiviral-Protection Checklist.- Antiviral Checklist.- 6 Antiviral Software and Evaluation.- Standards and Measures.- User Reaction and Interface.- Types of Antivirals.- Other Considerations.- LAN Security.- 7 The Virus and Society.- The Virus Community: Two Solitudes.- Viral Morality.- Trust.- Scope.- False Alerts.- Future Trends.- Appendix A Frequently Asked Questions.- Appendix B Quick Reference Antiviral Review Chart.- Appendix C Reviews of Antiviral Products.- to the Antiviral Reviews.- Activity Monitors.- AntiVirus-Plus (Techmar).- InocuLAN (Cheyenne).- Immune II (Higher Ground Diagnostics, Inc.).- Change Detectors.- DISKSECURE (Padgett Peterson).- HS 3.58 (Stroem System Soft).- Integrity Master (Stiller Research).- SafeWord Virus-Safe (Enigma Logic).- SIX, BRECT (Zen Works).- Vaccine/Sweep/D-Fence (Sophos).- Scanners.- Antiviral Toolkit Pro (KAMI).- F-PROT (Frisk).- F-PROT Professional (Command/Data Fellows).- IBM AntiVirus (IBM).- LANProtect (Intel).- VirAway (Techmar).- Vi-Spy (RG).- Multilayered Software.- AVAST! antiviral.(ALWIL Software).- Data Physician Plus! (Digital Dispatch).- Dr. Solomon's Anti-Virus Toolkit (S&S International).- F-PROT 1.xx (Frisk).- Norton AntiVirus 3 (Symantec/Norton).- SCAN suite (McAfee Associates).- Thunderbyte Utilities (Thunderbyte).- VET (Cybec).- Virex for the PC (Datawatch).- Virus Buster (Leprechaun).- General Security Software.- Network Security Organizer (Leprechaun).- PC/DACS (Mergent).- PC-Vault (Johnson).- SAFE (Micronyx).- Security Guardian (Command).- Watchdog (Fischer).- Miscellaneous.- HyperACCESS (Hilgraeve).- Rising Anti-Virus Card (Rising Computer Science).- Watchdog (Fischer).- Atari.- Chasseur II (Vidovic).- FLIST and FCHECK (Lindberg).- Protect6 (Osterud).- VKILLER (Woodside).- Amiga.- BootX (Stuer).- APPENDIX D Antiviral Vendors and Contacts Listing.- APPENDIX E Antiviral Bookshelf.- Virus.- Computer Viruses and Data Protection.- A Short Course on Computer Viruses.- Computers under Attack: Intruders, Worms and Viruses.- A Pathology of Computer Viruses.- The Computer Virus Desk Reference.- The Computer Virus Crisis, 2nd ed..- Computer Virus Handbook.- Rogue Programs: Viruses, Worms, and Trojan Horses.- Computer Viruses and Anti-Virus Warfare.- The PC Virus Control Handbook.- PC Security and Virus Protection Handbook.- The Computer Virus Handbook.- The Little Black Book of Computer Viruses.- Naissance d'un Virus.- Virus!: The Secret World of Computer Invaders That Breed and Destroy.- Computer Viruses, Worms, Data Diddlers, Killer Programs, and Other Threats to Your System: What They Are, How They Work, and How to Defend Your PC, Mac or Mainframe.- Inside the Norton AntiVirus.- Virus Detection and Elimination.- Dr. Solomon's Virus Encyclopedia.- PC Viruses: Detection, Analysis, and Cure.- Survivor's Guide to Computer Viruses.- Related.- It's Alive!.- Computer Crime.- Computer Ethics.- Computer-Related Risks.- The New Hacker's Dictionary.- NetLaw: Your Rights in the Online World.- Computer Security Basics.- Digital Woes.- Fiction.- Shockwave Rider.- When H.A.R.L.I.E. Was One.- The Tojo Virus.- The Adolescence of P-1.- Terminal Compromise.- Snow Crash.- Appendix F Sources of Information On-Line.- Appendix G Glossary.- Appendix H Antiviral Checklist.- Appendix I Antiviral Files on Accompanying Disk.- UNZIP.EXE (MS-DOS).- KILLMNK3.ZIP (MS-DOS).- FP-220.ZIP (MS-DOS).- DISINF36.HQX (MAC).- DS242.ZIP (MS-DOS).- Virus Information.- AMIGAVIR.ZIP, ATARIVIR.ZIP, INDEX.793, MACVIR.*, MSDOSVIR.ZIP, MVSVIR.ZIP, and UNIXVIR.ZIP.

Gedruckte Welten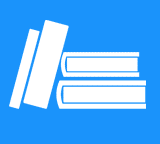 Kunden, die diesen Artikel gekauft haben, kauften auch
Kundenbewertungen zu Robert Slade "Guide to Computer Viruses"
Diese Artikel könnten Sie auch interessieren
Kontakt
+49 (0)40
4223 6096
Wir helfen Ihnen gerne:
Mo. - Fr. 8.00 - 20.00 Uhr
Sa.: 10.00 - 18.00 Uhr

(Kostenpflichtige
Rufnummer -
Kosten abhängig
von Ihrem Anbieter)
Chat
Zuletzt angesehene Artikel