The Romantic Generation
Sprache: Englisch.
Lieferbar innerhalb von zwei Wochen
Taschenbuch
€ 36,49

*
inkl. MwSt.
Produktdetails
Titel: The Romantic Generation
Autor/en: Charles Rosen

ISBN: 0674779347
EAN: 9780674779341

Sprache: Englisch.

HARVARD UNIV PR
8. September 1998 - kartoniert - 744 Seiten
An exhilarating exploration of the musical language forms and styles of the Romantic period, "The Romantic Generation" captures the spirit that enlivened a generation of composers and musicians, and in doing so conveys the very sense of Romantic music. 728 musical examples.

Preface Music and Sound Imagining the sound Romantic paradoxes: the absent melody Classical and Romantic pedal Conception and realization Tone color and structure Fragments Renewal The Fragment as Romantic form Open and closed Words and music The emancipation of musical language Experimental endings and cyclical forms Ruins Disorders Quotations and memories Absence: the melody suppressed Mountains and Song Cycles Horn calls Landscape and music Landscape and the double time scale Mountains as ruins Landscape and memory Music and memory Landscape and death: Schubert The unfinished workings of the past Song cycles without words Formal Interlude Mediants Four-bar phrases Chopin: Counterpoint and the Narrative Forms Poetic inspiration and craft Counterpoint and the single line Narrative form: the ballade Changes of mode Italian opera and J. S. Bach Chopin: Virtuosity Transformed Keyboard exercises Virtuosity and decoration (salon music?) Morbid intensity Chopin: From the Miniature Genre to the Sublime Style Folk music? Rubato Modal harmony? Mazurka as Romantic form The late mazurkas Freedom and tradition Liszt: On Creation as Performance Disreputable greatness Die Lorelei: the distraction of influence The Sonata: the distraction of respectability The invention of Romantic piano sound: the Etudes Conception and realization The masks of Liszt Recomposing: Sonnet no. 104 Self-Portrait as Don Juan Berlioz: Liberation from the Central European Tradition Blind idolaters and perfidious critics Tradition and eccentricity: the idee fixe Chord color and counterpoint Long-range harmony and contrapuntal rhythm: the "Scene d'amour" Mendelssohn and the Invention of Religious Kitsch Mastering Beethoven Transforming Classicism Classical form and modern sensibility Religion in the concert hall Romantic Opera: Politics, Trash, and High Art Politics and melodrama Popular art Bellini Meyerbeer Schumann: Triumph and Failure of the Romantic Ideal The irrational The inspiration of Beethoven and Clara Wieck The inspiration of E.T.A. Hoffmann Out of phase Lyric intensity Failure and triumph Index of Names and Works

Author/teacher/concert pianist Rosen delivers a monumental follow-up to his award-winning The Classical Style, here concentrating on the generation of European composers who "came of age" in the 1820s and 1830s: Liszt, Schumann, Berlioz, Mendelssohn, Bellini, and, first and foremost, Chopin...The thrust of [these] discussions is to illuminate some of the more startling and masterful changes in musical form that occurred as "Classical" gave way to "Romantic"...A valuable and important book. Kirkus Reviews This logical and long-awaited sequel to Rosen's award-winning The Classical Style once again demonstrates the author's extraordinary insights. Rosen explains and describes the first half of the 19th century in conjunction with literature, art, and social changes...[He] also examines the lives of the composers and pursues some detailed analysis of numerous compositions to make his points. The result is a fresh, challenging, and stimulating view of the society in which Chopin, Liszt, Berlioz, and Schumann flourished. Highly recommended. Library Journal Pianist and professor Rosen helps us understand the harmonic and rhythmic variety and the virtuosity required of performers that make romantic music appeal to so many...Long on analysis of significant musical examples (728 accompany the text) and short on summary comments on the nature of romantic music, this is a worthy fellow to Rosen's prizewinning The Classical Style (1980). -- Alan Hirsch Booklist The publisher has treated this book royally. The just-mentioned CD--seventy-five minutes of piano music in which Rosen provides sixteen audible illustrations, mostly complete pieces or movements--is one proof of this. Another appears in the literally hundreds of musical excerpts or short works printed at precisely the right point in the text. All told, the project reflects Rosen's standing as a writer whose wide readership wants to follow even his musical-technical arguments...So in both form and content Charles Rosen's latest book deserves attention from anyone who is drawn to music written in the years 1825-50 and who, more especially, wishes to explore the inner workings of masterpieces by Chopin, Schumann, and Liszt. -- Christopher Hatch Opera Quarterly The Romantic Generation is handsomely produced and is greatly enhanced by the inclusion of a compact disc attached to the inside of the back cover containing Rosen performances of several of the works he discusses. Anyone who listens to this disc will recognize not only how sensitively and thoughtfully Rosen plays this music but also how his pianistic knowledge informs his writing about it...[This is a book of] many riches, which treats a complex, seemingly unmanageable topic in a consistently provocative, engaging, and stimulating manner. There is probably no one other than Rosen who could bring to this task such a range and depth of musical and cultural knowledge. -- Robert P. Morgan Journal of Modern History Although Rosen's criticism is rooted in musical detail, in his technical commentary on literally hundreds of moments and passages of music and of many complete compositions, this Ursatz (as music analysts would say) generates a foreground that is consistently brilliant--a brilliant compound of interpretation, opinion, enthusiasm, potted musicology, homily and polemic, wit, wisdom, and learning...His analytical genius extends to both music and language, so that again and again he finds just the right words to describe a musical effect simply, clearly, and to perfection...A compact disc comes with the book, containing piano music by the author to illustrate the discussion. University presses are not known for bargains, but this is an unusual buy from Harvard...[An] important book. -- Joseph Kerman New York Review of Books Charles Rosen's new book is that rarity: a work of detailed musical analysis that combines profound scholarship with artistic intuition. The combination is appropriate, for, while the author is a professor of music at the University of Chicago, he is also an eminent concert pianist, to whom music is a living substance. Mr. Rosen writes thoughtfully without becoming pedantic; he engages himself personally without becoming radically subjective. When he traces connections between a composer's work, life and environment, he remains reasonable in his conclusions and does not try to be an amateur psychologist. His insights derive from the music itself. Readers who are weary of the psychosexual babble of much modern musicology will find solace...The best thing about his writing is that it leads one to want to hear the music: to listen anew to the well-known works and to acquaint oneself with the lesser known. A book like this places a responsibility on the reader, and it could serve no better purpose than to stimulate performers to think further and deeper about any music they re-create...Accompanying the book is a compact disc containing Mr. Rosen's own performance of 16 excerpts from works he discusses. The scholarship is not on show; the sensitive music making flows ebulliently, in a natural way. -- David Blum New York Times Book Review A vast expansion on the Norton Lectures Mr. Rosen gave at Harvard 15 years ago, the book reveals how the arts influenced one another: how literature, especially the literary fragment, affected Romantic composers like Schumann and Chopin; how landscape painting related to song cycles like Beethoven's "An die Ferne Geliebte," and how music shaped contemporaneous attitudes toward art and writing. Above all, the book underscores that Romantic composers elevated, as did Romantic poets, once trivial genres to the level of the sublime and, in so doing, defined a revolutionary approach to culture. -- Michael Kimmelman New York Times Rosen is a fluent writer, having at his command both informality and rhetorical force. He is a musicologist and theoretician whose authority extends from Bach to Boulez. The rigor of his technical demonstration is, to a singular degree, grounded in a vivid knowledge of cultural history, of the social and intellectual background to Western music; it is this rich sense of background that made Rosen's The Classical Style a masterpiece. But, first and foremost, he is a pianist of penetrating originality...A magnum opus. -- George Steiner New Yorker The Romantic Generation will certainly be recognized as one of the decade's most important books about music...Rosen is a master of the sweeping generalization--more or less true, with exceptions and careful definition of terms--that will attract casual readers who seek a generalized knowledge of these composers. After a certain amount of random immersion in the music, one's disorganized perceptions can be usefully crystallized by short, pithy statements that put an experience into focus...Almost equally useful to the general reader are the pages where Rosen--often brilliantly--brings the findings of another discipline such as history or psychology into the discussion of music. -- Joseph McLellan Washington Post The crowning glory of The Romantic Generation, of course, is its discussion of some of the greatest literature for the piano, a discussion that is historically informed, intellectually brilliant, profoundly intuitive and thoroughly practical--every pianist who wants to play Chopin, Schumann and Liszt will need to read it. -- Richard Dyer Boston Sunday Globe One can say with confidence that The Romantic Generation, Charles Rosen's sequel to his The Classical Style is the music book not only of 1995 but also of many years to come. The author's ability to communicate his musical insights and immense learning has developed even beyond the capacities displayed in the earlier volume. No one else, certainly no other music historian, could have written any of the chapters in the new study, partly for the reason that its subject is the literature of the Golden Age of the keyboard, chiefly the 1830s, and Rosen himself is a world-class pianist. With incomparable lucidity and intelligence he analyzes the song cycles of Beethoven, Schubert and Schumann, the piano music of the latter and of Chopin and Liszt, in which he also instructs the performer in the subtlest particulars of playing it, and selected compositions of Mendelssohn, and Berlioz...Although no pianist can afford to be without the book, musicians of every kind should partake of both its wisdom and its practical lessons...Among non-musicians, anyone interested in the cultural and literary history of the period can feast on Rosen's introductory and incidental essays about the Romantic movement as a whole...For many musicians and all pianists, the 200 pages allotted to Chopin will prove to be the richest in discovery in the book. -- Robert Craft Chicago Tribune A curious, startling, brilliant, infuriating, revelatory, occasionally objectionable book that also comes bundled with a CD of a terrific pianist we hear too seldom these days...Mr. Rosen's book is a very personal one in a way that few such music books are, and that is its greatest strength. Given his various talents (an eloquent, interesting and sometimes pugnacious prose style is another one), Mr. Rosen is able to see music in a fluid way, as a subtle play of processes that cannot always be precisely pinned down...The Romantic Generation is clearly a book that anyone interested in this music will gratefully turn to over and over again. -- Mark Swed Wall Street Journal In his long-awaited new book, The Romantic Generation, Charles Rosen opens the reader's ears and mind with his brilliant insights, his enthusiasm for the music, and his elegance and wit. One wants to spend time poring over the ideas and the music, both to understand and confirm as well as occasionally to challenge Mr. Rosen's points. Like the author's The Classical Style, this is a book of ideas and opinions that shows off Mr. Rosen's awesome command of the musical repertory and of much else besides. -- Rufus Hallmark Washington Times

Preiswert lesen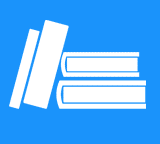 Kunden, die diesen Artikel gekauft haben, kauften auch
Kundenbewertungen zu Charles Rosen "The Romantic Generation"
Diese Artikel könnten Sie auch interessieren
Kontakt
+49 (0)40
4223 6096
Wir helfen Ihnen gerne:
Mo. - Fr. 8.00 - 20.00 Uhr
Sa.: 10.00 - 18.00 Uhr

(Kostenpflichtige
Rufnummer -
Kosten abhängig
von Ihrem Anbieter)
Chat
Zuletzt angesehene Artikel