There Are No Letters Like Yours: The Correspondence of Isabelle de Charriere and Constant D'Herm…
Sprache: Englisch.
Vorbestellbar
Taschenbuch
€ 18,99

*
inkl. MwSt.
Produktdetails
Titel: There Are No Letters Like Yours: The Correspondence of Isabelle de Charriere and Constant D'Hermenches
Autor/en: Isabelle De Charriere

ISBN: 0803264275
EAN: 9780803264274

Sprache: Englisch.

Übersetzt von Janet Whatley, Malcolm Whatley
UNIV OF NEBRASKA PR
November 2002 - kartoniert - 551 Seiten
The letters between a young Dutch woman and a Swiss soldier.

Isabelle de Charriere (1740-1805) is best known for four of her novels: Lettres neuchateloises, Lettres de Mistriss Henley, Lettres ecrites de Lausanne, and Caliste. These finely drawn representations of provincial courtship, marriage, and domestic life have been called the closest thing in French to the novels of Jane Austen. A daughter of a distinguished Dutch noble family, she was known in her youth as Belle de Zuylen. At the age of twenty she began a clandestine correspondence with a middle-aged Swiss colonel stationed in Holland. David-Louis, Baron de Constant d'Hermenches, was a friend of Voltaire, an accomplished musician, an amateur writer, and a ladies' man. Their correspondence was one of the finest in a great age of letter-writing. It lasted fifteen years, and nearly all of it is extant. Although the two rarely saw each other, their epistolary friendship became one of great depth and scope. Their correspondence touches on a wide range of subjects: James Boswell's courtship of Isabelie, her opinions of English high society, the new smallpox inoculation, and visits by royalty. It includes firsthand accounts of the French conquest of Corsica and of Voltaire's social activism. Readers acquainted with Charriere's novels will see in these letters the same finely observed detail, epistolary style, and moral and intellectual awareness. Janet and Malcolm Whatley live in Burlington, Vermont. Janet Whatley is a professor of French at the University of Vermont specializing in the literature of the sixteenth, seventeenth, and eighteenth centuries.

"'I will not dissemble, Monsieur' are the words with which the twenty-year-old Isabelle de Charriere opens her correspondence with David-Louis, Baron de Constant d'Hermenches ... Their now celebrated correspondence, which will last sixteen years, and comprise over 400, often very long letters ... create an arena in which to explore their inner lives in words. The letters span the years 1760-76, and chart not only an intimate friendship, but also the unfolding Enlightenment's aspirations to freedoms of the heart and mind...It is only in the past decade ... that Isabelle de Charriere's writings have been recognised as the remarkable resource they are: an indelibly fresh register of a whole period, as well as of one woman's exploration of 'how to be yourself without stepping out of the system.'" Times Literary Supplement "Elegantly edited and tastefully presented ... it is a reminder of those elegant days when the whole art of sexuality lay in the philosophical aplomb and resourceful stratagems of one's seductive lover." The Spectator "The correspondence of these epistolary lovers gives us a strange, often moving and always entertaining story, enriched by significant historic incidents, the intellectual concerns and the way of life of the European nobility before the French Revolution. This is an essential reference work to any student of the 18th century; as a present, it is for history buffs with a romantic disposition." Los Angeles Times Book Review. "This animated, cultured correspondence begins almost like a romantic novel: highborn Dutch virgin, age 20, meets dashing older married man---a Swiss colonel with a reputation as a libertine---and they strike up a clandestine correspondence... Isabelle... writes bright, witty, lucid letters spiked with epigrammatic wit, which weave a cunning self-portrait of a passionate, intelligent woman who oscillates between self-assertive independence and doing what her family and associates expect of her... Janet Whatley... and Malcom Whatley have done a fine job translating this lively correspondence." Publishers Weekly. "The letters are revealing: on occasion, sexual tension is obvious, but more obvious are the writers scruples, values, and their apsirations for growth, happiness, self-respect, and personal excellence... These letters are also rewarding, not only for their wit and style but also for their insights into the times, especially the Enlightenment... Recommended for public and academic libraries." Library Journal. "Through the letters of this fascinating and well-edited volume, we can trace the story of a passionate, if unconsummated, love affair... This is all like a chapter from LaFayette's Princess of Cleves or Richardson's Clarissa or Rousseau's The New Heloise. To the eighteenth-century reader those novels were not old masterpieces but best-sellers, as exciting as a hit movie like Titanic today, and successful in large part because of their seductively direct expression of female desire... The most engrossing theme of the letters reproduced in this collection is the plan put forward by Constant early in their relationship that Belle should marry one of his closest friends, the Marquis de Bellegarde...Janet Whately and Malcolm Whatley and the University of Nebraska Press are to be congratulated for bringing this collection of letters to an English-speaking public. The translation is a little heavy, but the Whatleys are well versed in Charriere studies, which bloomed in the 1990s, and do an excellent job of placing Belle and Constant in their time..." CHOICE Magazine. "At the outset, secrecy was of the essence: Charriere, a future novelist, was then the marriageable daughter of a Dutch noble family, and d'Hermenches, an older Swiss officer, had a rakish reputation as something of a womanizer. Thankfully, neither party obeyed the directive to destroy (their correspondence), leaving us with 267 letters written between 1760 and 1776...Janet and Malcolm Whatley translate the letters into English for the first time...Charriere, best known for her epistolary novels, was a prolific writer who experimented with almost every genre...Her novels...are becoming standard fare in French literature classes...The Whatleys...see more than forbidden romance in the letters. They eagerly point out links to broad swaths of eighteenth-century culture and to some of the most influential people of the time." Lingua Franca "The translation and publication of this engrossing correspondence between two brilliant temperaments of the Enlightenment is more than an important literary service: it provides revelation and pleasure."--Shirley Hazzard. "The astonishing letters that Isabelle de Charriere exchanged as a young woman with a married, rakish military officer are among the most gripping correspondences of the eighteenth century. It is hard to overstate their human and historical interest, and the Whatleys' excellent translation and superb annotation do them justice."--Joan Hinde Stewart, University of South Carolina

Preiswert lesen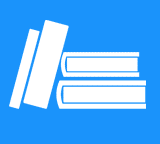 Kunden, die diesen Artikel gekauft haben, kauften auch
Kundenbewertungen zu

Isabelle De Charrie…

"

There Are No Letters Like Yours: The Correspondence of Isab…

"
Diese Artikel könnten Sie auch interessieren
Kontakt
+49 (0)40
4223 6096
Wir helfen Ihnen gerne:
Mo. - Fr. 8.00 - 20.00 Uhr
Sa.: 10.00 - 18.00 Uhr

(Kostenpflichtige
Rufnummer -
Kosten abhängig
von Ihrem Anbieter)
Chat
Zuletzt angesehene Artikel