Top Secret Tales of World War II
Sprache: Englisch.
Lieferbar innerhalb von zwei Wochen

15% Rabatt
sichern mit Gutscheincode:
15International
​
Buch
€ 23,99

*
inkl. MwSt.
Dieses
Buch
ist auch verfügbar als:
Produktdetails
Titel: Top Secret Tales of World War II
Autor/en: William B. Breuer

ISBN: 0471353825
EAN: 9780471353829

Sprache: Englisch.

JOHN WILEY & SONS INC
Februar 2000 - gebunden - 256 Seiten
Winston Churchill once remarked that the secret warfare waged in World War II equaled "the most fantastic inventions of romance and melodrama." William Breuer vividly confirms that assessment with these compelling accounts of Allied and Axis intelligence throughout World War II. Here are riveting tales of patriotism and treachery, saboteurs, sleepers, and moles, giving fresh perspectives on the best-known interceptions and deceptions of the war- the breaking of the German code Enigma and the Japanese code Purple, Operation Overlord' s successful disguise of the D-Day invasion- as well as little-known feats of civilian bravado in the face of danger. Meet Sidney Cotton, a British businessman and aviator who took the Luftwaffe' s General Albrecht Kesselring aloft for a test flight at a German air show and then coolly snapped valuable reconnaissance photographs after handing the controls over to the Nazi officer. Shadow the covert armada that shipped the foundation of Great Britain' s financial security- including $2.5 billion in gold- from London to the Bank of Canada in Ottawa, without suffering a single loss from U-boats at the height of the Battle for the Atlantic. Discover how U.S. taxpayers footed the bill for a successful Nazi propaganda effort that was documented in the Congressional Record, published by the Government Printing Office, and mailed on a congressman' s postal privileges. Witness a German military spy so inept he carried his World War I medals on his mission, and another so bold that he advertised for industry secrets in the pages of Popular Aviation magazine. He paid twenty dollars each for the numerous- andsignificant- replies that poured in. Drawn extensively from personal interviews, private correspondence, trial records, and declassified documents from official archives, this engrossing volume provides detailed, frequently startling revelations about the secret wars

Introduction. PART ONE: HEADING TOWARD THE ABYSS. Sinister Plots in the "New Germany." "Burglars" Call on a Japanese Spymaster. Ten Moles in Hitler's High Command. A Scheme to Declare Hitler Insane. The Blond Beast's Ruse Backfires. Did His Generals Sabotage the Fuhrer? Her Serene Highness Plots with Goering. A Bizarre Kidnapping Scheme. The French Consul's Janitor. A German General Spies on Himself. A Baseball Player's Foresight. Tailing a Soviet Spy in England. PART TWO: THE LIGHTS GO OUT IN EUROPE. A Weird Hoax to Launch a War. Most Secret: Defuse the Magnetic Mines. Mystery Explosion in a Nazi Shrine. Goering Hires a Rainmaker. Churchill's Amazing Gamble. A Covert Weather War. Masquerade on the High Seas. Nazi Spies in the U.S. Capitol. Two Tiny Tots Escape to England. The World's Dumbest Spy. Global Celebrity a Secret Agent. A POW's Wife Unlocks a Code. Canada's Covert " Luxury Fleet." One Airplane Infuriates the Fuhrer. PART THREE: THRUSTS AND COUNTERTHRUSTS. A Cunning Forgery Pays Off. Shopping for U.S. Secrets. A Scientist on a Covert Mission. "Black Propaganda" Warriors. A Trojan Horse Hoax. The Bulldog Bites the German Navy. Keeno, King of the Robots. A German POW Makes History. A Kamikaze Plan Against Pearl Harbor. Hijacking Mussolini's Money. Hitler's Doom Seen in the Stars. Abwehr Dupe: Vice President Wallace. The Nazis' Most Unlikely Secret Agent. PART FOUR: CONFLICT SPREADS AROUND THE WORLD. A Batty Idea for Firebombing Tokyo. The FBI Nabs a Honolulu "Sleeper." A French Counterfeit Traitor. Their Weapons Were Words. Peculiar Demise of a Captured Plane. A Bishop in Disguise. The Mysterious Inspector Thompson. A Nazi Counterfeiting Plot. A Chance Meeting in a Cafe. Hitler's Evil Guardian Angel. Roosevelt's Guest a Nazi Spy. Ruse in a Berlin Brothel. A Spy Spies on the Spymaster. PART FIVE: THE TIDE TURNS. A Female Resistant Tricks the Gestapo. An Owner Blows Up His Factory. A Plan to Bomb the United States. The Princes and Seven Thousand Danish Jews. Eisenhower's Secret Weapon. A Call for Nazi Suicide Pilots. A Plot to Murder Two Allied Generals. Hitler Warned by a Female Spy. An Alarming Breach of Security. The Wizard and the Mushroom Man. Warning: Your Submarine May Explode. A Puzzling Episode in Normandy. A Poison "Treatment" for Hitler. Belgian Resistants Steal a Locomotive. A German General Cuts a Strange Deal. PART SIX: ALLIED MARCH TO VICTORY. The Armee Secrete Saves Antwerp. Machinations at a Dutch Hotel. "Gift-Wrapping" a Kidnap Victim. An Ingenious German Deception Plan. Spies Swarm into the Third Reich. Blasting Doomed Resistants to Freedom. The Plot to Surrender a Nazi Army. A Covert Plan to Seize Berlin. Urgent: Pilfer One Hundred Huge Missiles. Notes and Sources. Index.

WILLIAM B. BREUER is a military historian and author of more than 25 books, 10 of which have been main selections of the Military Book Club. They include Undercover Tales of World War II, Unexplained Mysteries of World War II, The Great Raid on Cabanatuan, Feuding Allies, and MacArthur's Undercover War (all from Wiley).

Gedruckte Welten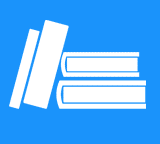 Kunden, die diesen Artikel gekauft haben, kauften auch
Kundenbewertungen zu William B. Breuer "Top Secret Tales of World War II"
Diese Artikel könnten Sie auch interessieren
Kontakt
+49 (0)40
4223 6096
Wir helfen Ihnen gerne:
Mo. - Fr. 8.00 - 20.00 Uhr
Sa.: 10.00 - 18.00 Uhr

(Kostenpflichtige
Rufnummer -
Kosten abhängig
von Ihrem Anbieter)
Chat
Zuletzt angesehene Artikel