Reflections on Exile and Other Essays
Revised. Sprache: Englisch.
Lieferbar innerhalb von zwei Wochen
Taschenbuch
€ 27,49

*
inkl. MwSt.
Produktdetails
Titel: Reflections on Exile and Other Essays
Autor/en: Edward W. Said

ISBN: 0674009975
EAN: 9780674009974

Revised.
Sprache: Englisch.

HARVARD UNIV PR
November 2002 - kartoniert - 656 Seiten
experience, his book is a source of immeasurable intellectual delight.

Introduction 1. Labyrinth of Incarnations: The Essays of Maurice Merleau-Ponty 2. Sense and Sensibility On R. P. Blackmur, Georges Poulet, and E. D. Hirsc 3. Amateur of the Insoluble On E. M. Cioran 4. A Standing Civil War On T. E. Lawrence 5. Arabic Prose and Prose Fiction after 1948 6. Between Chance and Determinism: Lukacs's Aesthetik 7. Conrad and Nietzsche 8. Vico on the Discipline of Bodies and Texts 9. Tourism among the Dogs On George Orwell 10. Bitter Dispatches from the Third World 11. Grey Eminence On Walter Lippmann 12. Among the Believers On V. S. Naipaul 13. Opponents, Audiences, Constituencies, and Community 14. Bursts of Meaning On John Berger and Jean Mohr 15. Egyptian Rites 16. The Future of Criticism 17. Reflections on Exile 18. Michel Foucault, 1927-1984 19. Orientalism Reconsidered 20. Remembrances of Things Played: Presence and Memory in the Pianist's Art On Glenn Gould 21. How Not to Get Gored On Ernest Hemingway 22. Foucault and the Imagination of Power 23. The Horizon of R. P. Blackmur 24. Cairo Recalled: Growing Up in the Cultural Crosscurrents of 1940s Egypt 25. Through Gringo Eyes: With Conrad in Latin America 26. The Quest for Gillo Pontecorv 27. Representing the Colonized: Anthropology's Interlocutors 28. After Mahfouz 29. Jungle Calling On Johnny Weissmuller's Tarzan 30. Cairo and Alexandria 31. Homage to a Belly-Dancer On Tahia Carioca 32. Introduction to Moby-Dick 33. The Politics of Knowledge 34. Identity, Authority, and Freedom: The Potentate and the Traveler 35. The Anglo-Arab Encounter On Ahdaf Soueif 36. Nationalism, Human Rights, and Interpretation 37. Traveling Theory Reconsidered 38. History, Literature, and Geography 39. Contra Mundum On Eric Hobsbawm 40. Bach's Genius, Schumann's Eccentricity, Chopin's Ruthlessness, Rosen's Gift 41. Fantasy's Role in the Making of Nations On Jacqueline Rose 42. On Defiance and Taking Positions 43. From Silence to Sound and Back Again: Music, Literature, and History 44. On Lost Causes 45. Between Worlds 46. The Clash of Definitions On Samuel Huntington Notes Credits Index

Edward W. Said was University Professor at Columbia University.

A compilation of 35 years' worth of critical essays from one of the boldest and most articulate cultural theorists alive today. For those who know Said foremost as an outspoken and controversial advocate of Palestine, the breadth of intellectual curiosity and erudition manifest in these collected works will come as a pleasant surprise. Not until halfway through the anthology is there any mention of Palestine, and even in those essays that deal with his homeland, the author uses his unparalleled knowledge of the subject to illustrate larger points about anthropology, human rights, or nationalism...Said demonstrates that he is indeed a modern teacher and critic of the highest order...And yet, even the least political of his essays further his goal: to deprive us of our complacency by reminding us again and again that all knowledge is mediated by power, and no one is immune to its balance...Fascinating. Kirkus Reviews 20001201 Said views all of culture through the lens of 'historical experience,' emphasizing how feminism, ethnic and minority experience, and nationalism have broken tradition's grip on literature...Given his keenly penetrating and original cast of mind, it is not surprising that Said's personal pantheon of heroes includes those who blur the line between criticism and creation, among them Foucault, Nietzsche, Gramsci, Barthes, Adorno, and John Berger, not to mention pianist Glenn Gould, composer and conductor Pierre Boulez and filmmaker Gillo Pontecorvo...This wide-ranging and brilliant collection is a fitting tribute to one of our leading scholars, who has changed the way we look at Western culture. Publishers Weekly 20010101 For more than a third of a century, Columbia University professor Said has written insightfully about literature, culture, and the Middle East. This volume gathers nearly 50 essays, most on literary subjects, although Said also addresses philosophy and history, the arts and current events. -- Mary Carroll Booklist 20010201 As these essays make clear, Said is engaged on a quest to connect what people want with the way they must live, even if that means discovering that the two ways are sometimes irreconcilable. His is a passionate strategy...[The essays are] little lamps that light up the great tangled forest of literature and philosophy. -- David Kirby San Francisco Chronicle 20010128 The collection, much more than the sum of its parts, is the portrait of an exemplary intellectual life, in which rigor and clarity join with courage and commitment, and both with a rare kind of unswerving joy at the complex face of reality...This is surely a major work, among the most provocative and cogent accounts of culture and the humanities that America has produced in recent years. Said's essays have a remarkable unity of position, given their temporal range. They contain no major swervings, no apologies--only a gradual maturing of his best insights, as they are applied to changing circumstances in politics and the academy...If there is a change in Said's thinking, it is perhaps a subtle shift toward greater hopefulness. -- Martha C. Nussbaum New York Times Book Review 20010218 Said's work has been transformative...[Reflections on Exile is] indispensable for all college and university libraries. -- K. Tololyan Choice 20010701 Edward Said may be the world's most famous English professor, and its most famous Palestinian after Yasir Arafat...Said turned 65 last year, having survived a life-threatening disease of the blood diagnosed nearly a decade ago. It is not surprising, therefore, that his recent publications have taken a retrospective turn...His latest book, Reflections on Exile--a monumental collection of essays spanning his 35 year career at Columbia University--is another result of his effort to impose thematic unity on his wide-ranging intellectual life. -- Mark Walhout Books & Culture 20010901 These essays...form a remarkably cohesive whole and attest to the rigor and passionate seriousness of a lifetime of scholarship. -- Kate Blakinger Boston Review 20030301 Said's agile mind and learned voice are irreplaceable: no one combined his background and activism as a Palestinian with his magisterial criticism of literature, music, culture, and politics throughout a world increasingly divided into fundamentalist camps He was fully engaged with every part of the world, a goal of every educated person, and one that I wish for everyone's summer reading. -- Henry St. Maurice Phi Delta Kappan 20040601 The collection will serve as an ideal primer in the evolution of a critical position that established [Said's] international reputation--and gained him some fierce opponents--as a leading intellectual voice in the humanities One of the many pleasures of this volume lies in Said's command of the personal essay This collection contains a variety of essays that equally display his aesthetic refinement, his comparative perspective, his interdisciplinary spirit, and his ideological conviction. -- Philip Mosley Comparative Literature Studies

Preiswert lesen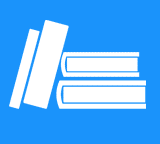 Kunden, die diesen Artikel gekauft haben, kauften auch
Kundenbewertungen zu Edward W. Said "Reflections on Exile and Other Essays"
Diese Artikel könnten Sie auch interessieren
Kontakt
+49 (0)40
4223 6096
Wir helfen Ihnen gerne:
Mo. - Fr. 8.00 - 20.00 Uhr
Sa.: 10.00 - 18.00 Uhr

(Kostenpflichtige
Rufnummer -
Kosten abhängig
von Ihrem Anbieter)
Chat
Zuletzt angesehene Artikel