Chemical Spills and Emergency Management at Sea: Proceedings of the First International Conferen…
Proceedings of the First International Conference on "Chemi…
Vorbestellbar
Buch
€ 95,49

*
inkl. MwSt.
Produktdetails
Titel: Chemical Spills and Emergency Management at Sea: Proceedings of the First International Conference on "chemical Spills and Emergency Management at Sea

ISBN: 0792300521
EAN: 9780792300526

Proceedings of the First International Conference on "Chemical Spills and Emergency Management at Se.
Auflage 1988.
Sprache: Englisch.

Herausgegeben von P. Bockholts, I. Heidebrink
SPRINGER VERLAG GMBH
31. Januar 1989 - gebunden - 500 Seiten
International shipping is of great importance for the transport of a great many types of cargo. Substances and products considered dangerous constitute almost 50% of all the payload. It is obvious that stringent regulations are required in order to minimize the risks of accidents. These regulations, which are derived from good practice and which are based on research, have been adopted by a great number of countries. However, emergencies do occur in spite of all precautions. Such emergencies require fast and adequate response in order to confine the consequences for man and his environment to a minimum. Emergency response has political, legal, financial and technical aspects. This makes decision making extremely difficult. The papers carefully prepared and assembled in this book present an up-to-date picture of today's achievements, knowledge and difficulties that are being faced. It was the intention of Oilchem Recovery Denmark and TNO to bring the wide scatter of aspects together in a joined perspective. We also intended to spread the information on latest developments among the many people who are involved in combating calamities and in particular in decision making. Finally, we hope that this conference may help all of us to come to a safer transport of chemicals and a better aquatic environment. We thank all the authors for their magnificent contribution.

Prevention/Preparedness for Accidents.
The Prevention of Chemical Spill Incidents.
Contingency Planning.
Risk Analysis.
Risk Analysis for Marine Chemical Spills - A Survey.
Transport Structures of Chemical and Gastanker Cargoes.
The Use of Mathematical Models in Accident Consequence Assessment for Transport of Hazardous Materials at Sea.
The Juxtaposition of Long-Term and Real-Time Oil Spill Modelling.
Emergency Response to Chemical Spills.
Emergency Response to the Release of Chemical Cargoes at Sea.
Regional Policy on Marine Emergency Management.
Policy in the Netherlands with Respect to Response of Chemical Spills.
A Baltic Sea Model of the Response to Chemicals.
Offshore Industry Response to Emergencies.
Integral North Sea Emergency Plan The Coordinated Approach by the Netherlands Government.
Classification of Chemicals for Situation Analysis.
Chemical Emergencies at Sea: The Salvor's Perspective.
Reporting and Communication/Immediate Response.
Reporting and Communication.
Immediate Response in Chemical Accidents.
Communication and Evacuation.
Information Collection/Information Systems.
Hazard Assessment/Decision Making: Collection of Relevant Information.
SEABEL: Hazard Identification and Decision Support System for Chemical Spills at Sea.
The Use of Information Systems for Supporting Decisions on Emergency Response at Sea.
An Analysis of Historical Events During Transshipment of Dangerous Goods in Harbours.
The Community Information System for the Control and Reduction of Pollution by the Spillage of Hydrocarbons and Other Harmful Substances at Sea.
State-of-the-Art Emergency Information Management and Communication at the Chemical Transportation Emergency Center.
Ecological Effects of Chemical Spills.
Evaluation of Environmental Hazards.
Ecological Considerations with Respect to Actions Towards Hazardous Spills.
Analysis of Historical Events.
Experiences and Findings in Connection with the Casualty Involving the Ship CASON.
The Herald of Free Enterprise Accident: The Environmental Perspective.
The Dinoseb Incident 1984.
Lessons to be Learnt from Past Incidents Suggestions from Environmental Organizations.
Decision Making.
Decision Making for Chemical Accidents at Sea.
Decision Making for Emergency Response.
Liability/Assurance.
Liability and Compensation for Damage by Hazardous and Noxious Substances in a Marine Environment.
Compensation for Damage Caused During Transport of Hazardous and Noxious Substances by Sea.
Recovery of Costs - A Liability Insurer's Point of View.
Accidental Pollution of Inland Waterways.
Modelling of Accidental Spills as a Tool for River Management.
Emergency Management Related to the International Rhine Committee.
The Ashland Oil Spill of January 1988 - An EPA Perspective.
Environmental Effects of the January 2, 1988, Diesel Oil Spill into the Monongahela River - Progress Report.
Research and Development.
Latest Results on Oil Spill Combat with ElastolT.M..
Research and Development within CEDRE.
Status Report for the Nordic Research and Development Co-operation Concerning Response to Chemical Accidents.
Sources of Pollution in Indian Ocean - Risk and Management.

`... this is another important book that should not be missing from the easily available reference works dealing with marine pollution.'
Internationale Revue der gesamten Hydrobiologie, 75:1, 1990


Gedruckte Welten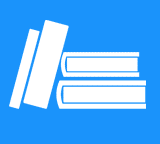 Kunden, die diesen Artikel gekauft haben, kauften auch
Kundenbewertungen zu "

Chemical Spills and Emergency Management at Sea: Proceeding…

"
Diese Artikel könnten Sie auch interessieren
Kontakt
+49 (0)40
4223 6096
Wir helfen Ihnen gerne:
Mo. - Fr. 8.00 - 20.00 Uhr
Sa.: 10.00 - 18.00 Uhr

(Kostenpflichtige
Rufnummer -
Kosten abhängig
von Ihrem Anbieter)
Chat
Zuletzt angesehene Artikel