Fatigue under Thermal and Mechanical Loading: Mechanisms, Mechanics and Modelling
Auflage 1996. Book. Sprache: Englisch.
Lieferbar innerhalb von 2 bis 3 Werktagen
Buch
€ 280,49

*
inkl. MwSt.
Dieses
Buch
ist auch verfügbar als:
Produktdetails
Titel: Fatigue under Thermal and Mechanical Loading: Mechanisms, Mechanics and Modelling
Autor/en: M. Steen, J. L. Vallés

ISBN: 0792339932
EAN: 9780792339939

Auflage 1996.
Book.
Sprache: Englisch.

Herausgegeben von J. Bressers, L. Rémy
Springer Netherlands
30. April 1996 - gebunden - 524 Seiten
The International Symposium "Fatigue under Thermal and Mechanical Loading", held at Petten (The Netherlands) on May 22-24, 1995, was jointly organized by the Institute for Advanced Materials of The Joint Research Centre, E. C. , and by the Societe Fran~se de Metallurgie et de Materiaux. The fast heating and cooling cycles experienced by many high temperature components cause thermally induced stresses, which often operate in combination with mechanical loads. The resulting thermal / mechanical fatigue cycle leads to material degradation mechanisms and failure modes typical of service cycles. The growing awareness that the synergism between the combined thermal and mechanical loads can not be reproduced by means of isothermal tests, has resulted in an increasing interest in thermal and thermo-mechanical fatigue testing. This trend has been reinforced by the constant pull by industry for more performant, yet safer high temperature systems, pushing the materials to the limit of their properties. Dedicated ASTM meetings in particular have set the scene for this area of research. The proceedings of the symposium organized by D. A. Spera and D. F. Mowbray in 1975 provided a reference book on thermal fatigue which reflects the knowledge and experimental capabilities of the mid-seventies.

The use of plastic strain control in Thermomechanical fatigue testing.- An experimental system for thermal mechanical and biaxial fatigue studies.- Analysis of thermal fatigue tests for superalloy components.- The use of an advanced automated crack monitoring system to investigate high temperature fatigue crack growth in a nickel-based superalloy.- Bithermal fatigue testing: experimental and prediction problems.- Structural integrity assessment of the fusion reactor first wall using the ASME code.- Initiation and growth of cracks under thermal fatigue loading for a 316 L type steel.- Crack growth from defects in 316L stainless steel components under thermal fatigue/creep loading.- Growth and coalescence behaviour of surface multi-cracks in type 304 stainless steel at elevated temperature.- Damage and fatigue life of superalloy IN738LC under thermo-mechanical and low cycle fatigue loading.- The effect of thermo-mechanical fatigue loading on surface oxidation of IN738LC superalloy.- Phenomenological damage parameters for TMF life prediction of DS CM 247 LC.- Temperature dependence of the intrinsic small fatigue crack growth behaviour in Ni-base superalloys based on measurement of crack closure.- Thermal fatigue behaviour of the nickel-based superalloy CMSX-4.- Comparison of single crystal superalloys for turbine blades through TMF tests.- Thermo-mechanical fatigue behaviour of SRR99.- Importance of crack growth to damage under TMF loading.- Influence of cycle shape and specimen geometry on TMF of an ODS nickel-base superalloy.- High-cycle fatigue of high-temperature alloys under thermal cycling conditions.- The effect of environment on the thermal fatigue behavior of gamma titanium aluminide.- Characterization of creep fatigue cracking in type 304 stainless steel.- Creep-fatigue behaviour under service-type strain cycling.- Sensitivity of fatigue crack growth in a reactor steel to thermomechanical ageing in hydrogen environment.- Crack growth resistance of rolling alloys under the influence of thermomechanical loading and cooling water environment.- Thermo-mechanical fatigue of a composite steel.- TMF life and damage mechanism maps for titanium matrix composites.- Effects of grain boundary phase viscosity on high temperature cyclic fatigue behaviour of a Si3N4.- Thermal fatigue of thermostructural composites.- Fatigue behaviour of SiC fibre toughened barium magnesium aluminosilicate glass-ceramic laminates.- Effect of temperature change on delamination crack growth of unidirectional CFRP under cyclic loading.- Damage development due to cyclic thermal loading in cross-ply carbon/epoxy laminates.- Solidification structures and post-fatigue precipitate morphology in a single crystal superalloy.- Effect of substrate crystal orientation on the microstructure and fracture properties of nickel aluminide coatings on superalloys subjected to TMF.- Characteristics of a population of naturally initiated cracks that evolves during the thermomechanical fatigue testing of SRR99.- Thermal-mechanical fatigue behaviour of NiCr22Co12Mo9.- Microstructural aspects of damage occurring during thermo-mechanical and low cycle fatigue testing of an oxide dispersion strengthened alloy.- Material behaviour and development of microstructure during thermal-mechanical fatigue of a 12% chromium steel.- Thermal-mechanical fatigue of the cast aluminium alloy GK-AlSi10Mg wa.- The effect of particle size on thermo-mechanical fatigue of Al/SiC metal matrix composites.- Modelling of the thermal-mechanical fatigue behaviour of coated and bare nickel-base superalloy single crystal AM1.- Crack propagation and life prediction in a nickel-based superalloy under TMF conditions.- Crack growth prediction in fatigue and creep with environmental effects.- Lifetime prediction in the creep-fatigue interaction regime applying the SRM rule combined with an appropriate constitutive model.- The stress-strain behaviour of IN738LC under thermomechanical uni- and multiaxial fatigue loading.- Thermo-mechanical behaviour and modelling of an austenitic stainless steel under anisothermal cyclic loadings.- A martensitic 10.6% Cr-steel under mechanical and thermal fatigue.- Modelling of the stress-strain behaviour of metal moulds.- Thermo-mechanical fatigue life prediction method in terms of energy.- Thermo-mechanical behaviour of surface mount solder joint during thermal cycling.- Fatigue of continuous fiber-reinforced ceramic matrix composites: review of mechanisms and models.- Author index.

Gedruckte Welten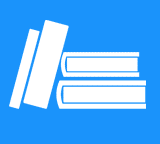 Kunden, die diesen Artikel gekauft haben, kauften auch
Kundenbewertungen zu

M. Steen, J. L. Val…

"

Fatigue under Thermal and Mechanical Loading: Mechanisms, M…

"
Diese Artikel könnten Sie auch interessieren
Kontakt
+49 (0)40
4223 6096
Wir helfen Ihnen gerne:
Mo. - Fr. 8.00 - 20.00 Uhr
Sa.: 10.00 - 18.00 Uhr

(Kostenpflichtige
Rufnummer -
Kosten abhängig
von Ihrem Anbieter)
Chat
Zuletzt angesehene Artikel