Chronobiotechnology and Chronobiological Engineering
'NATO Science Series E / Applied Sciences (Continued Within…
Vorbestellbar
Taschenbuch
€ 90,49

*
inkl. MwSt.
Produktdetails
Titel: Chronobiotechnology and Chronobiological Engineering

ISBN: 9024734711
EAN: 9789024734719

'NATO Science Series E / Applied Sciences (Continued Within NATO Science Series II: Mathematics, Physics and Chemistry)'.
Auflage 1987.
Sprache: Englisch.

Herausgegeben von L. E. Scheving, Franz Halberg, Charles F. Ehret
SPRINGER VERLAG GMBH
28. Februar 1987 - gebunden - 476 Seiten
High blood pressure (BP) (with fats and smoking) is one of the three roots of cardio-cerebro-renovascular disease affecting up to 25% of the adult population. Hence, high blood pressure should be recognized and treated, to reduce any complications and prolong life, as noted by Michael Weber of the Veterans Administration Hospital in Long Beach, California. He further emphasizes the need for monitoring before one starts the treatment of high blood pressure. Indeed, he refers to the results of the Australian study on mild hypertension with a large percentage of placebo­ responders and rightly suggests that many people are treated who should not be because of 'white-coat-associated high blood pressure'. He also points to the lack of standardization of techniques for data analysis and of methods of BP measurement. Ambulatory monitoring under usual condi­ tions without concomitant recording of events does not allow even a qualitative assessment of the impact of varying stimuli, in weber's opinion.

Perspectives in Chronobiology and Modern Drug Administration Devices.- Perspectives of chronobiologic engineering.- Modern drug administration devices for the chronobiologic optimization of conventional treatment modes.- Implantable and programmable drug administration system for chronopharmacological applications.- Pumps for providing insulin.- Drug Delivery technologies at 3M.- The mini-osmotic pump as a tool in chronobiology.- Implantable systems for local chronic administration of drug application in neuropharmacology.- Potential usefulness of intelligent drug administration systems in improving antiarrhythmic therapy.- Endocrine disorders: Need for new instrumentation.- Analysis of Time Series Data.- Chronobiologic data analysis systems with emphasis in chronotherapeutic marker rhythmometry and chronoepidemiologic risk assessment.- Selection of data analysis methods in chronobiology.- A biodata acquisition recording system (BIDARS).- Computing in medical chronobiology; practical aspects of data collection, analysis and instrumentation.- Chronology of Instrumentation for Body Temperature Monitoring.- Human thermometry in health and disease: The chronobiologist's perspective.- "State of the Art" In the Monitoring of Rhythms in Psychological Functions and Motor Activity.- The measurement of circadian rhythms in psychological functions.- The design of human activity monitors.- Monitoring and Quantification of Eye-Movements of REM Sleep.- The synergetics of the eye-movements of REM sleep.- Recording, automated detection, and quantification of rapid eye movement (REM) patterns during human REM sleep.- Instrumentation and Data Analysis Methods Needed for Blood Pressure Monitoring in Chronobiology.- Instrumentation and data analysis methods needed for blood pressures monitoring in chronobiology.- Noninvasive chronobiological blood pressure measurements' clinical value and perspective.- Repetitive blood pressure measurements: Clinical issues, techniques and data analysis.- Hyperbaric impact gauges excess blood pressure during pregnancy.- The non-invasive automatic 24-h monitoring of blood pressure gains universatility by the implementation of data analysis systems developed by chronobiology.- Chronobioengineering for human blood pressure.- Blood pressure self-measurement in schools for chronobiologic discriminant analysis between two groups of children with and without family history of hypertension.- Instrumentation for human blood pressure rhythm assessment by self-measurement.- Chronobiologic electrocardiographic monitoring : Implications to screening and treatment the in coronary artery disease.- Circadian and Ultradian Monitoring of the Cardiovascular System.- Overview: Chronobiologic ECG Monitoring.- A case for clinical concentration upon the ultradian frequency domain.- "State of the Art" Monitoring of Chronobiotechnology and Chronobiological Engineering in Laboratory Medicine.- Requirements for chronobiotechnology and chronobiologic engineering in laboratory medicine.- Chemiluminescence immunoassay: A new diagnostic technology.- The application of chronobiologic techniques to studies in the digestive system.- Gastric continuous pH monitoring: A new apparatus in chronobiological research.- Hardware and software needs for the eventually ambulatory clinical chronobiologic laboratory.- Data Acquisition Systems for Studies of Rhythms in Animals.- Multiparameter data acquisition systems for studies of circadian rhythms.- A cage designed to improve coherence of data from meal-fed groups of laboratory rodents.- Long term recording of animal behaviour as a tool in circadian rhythm research.- Measurement of brain indoleamine release invivo: Application to chronobiology.- Automatic monitoring of oxygen utilization in insects.- Controlled release devices.- Electrophysiological recordings from ciliates.- Author Index.- List of Participants.

Preiswert lesen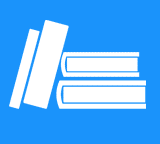 Kunden, die diesen Artikel gekauft haben, kauften auch
Kundenbewertungen zu "Chronobiotechnology and Chronobiological Engineering"
Diese Artikel könnten Sie auch interessieren
Kontakt
+49 (0)40
4223 6096
Wir helfen Ihnen gerne:
Mo. - Fr. 8.00 - 20.00 Uhr
Sa.: 10.00 - 18.00 Uhr

(Kostenpflichtige
Rufnummer -
Kosten abhängig
von Ihrem Anbieter)
Chat
Zuletzt angesehene Artikel