Uncommon Sense
Out of the Box Thinking for an in the Box World. 2:B&W 6 …
Lieferbar innerhalb von 2 bis 3 Werktagen
Buch
€ 29,49

*
inkl. MwSt.
Dieses
Buch
ist auch verfügbar als:
Produktdetails
Titel: Uncommon Sense
Autor/en: Peter Cochrane

ISBN: 184112477X
EAN: 9781841124773

Out of the Box Thinking for an in the Box World.
2:B&W 6 x 9 in or 229 x 152 mm Perfect Bound on Creme w/Gloss Lam.
Sprache: Englisch.

John Wiley & Sons
8. April 2004 - kartoniert - 256 Seiten
"Peter Cochrane is one of our most far-sighted visionaries, and brings brilliant clarity and focus to our understanding of ourselves and our technologies, and of how profoundly each is transforming the other." -Douglas Adams, Author, The Hitch Hiker's Guide to the Galaxy

In Uncommon Sense, Peter Cochrane's follow up to the radical 108 Tips for Time Traveller, Peter explains how very simple analysis allows the prediction of such debacles as the 3G auction and the subsequent collapse of an industry, whilst simple-minded thinking is dangerous in the context of a world that is predominantly chaotic and out of control.

People balked when Peter suggested a wholesale move to eWorking, the rise of email and text messaging, and the dotcom regime mirroring the boom and bust cycle of the industrial revolution. His predictions of the use and growth of mobile devices and communication, or use of chip implants for humans to replace ID cards, passports, and medical records, or iris scanners and fingerprint readers - were all seen as unlikely. Today they are a reality.

How then will the world react to his predictions as set out in Uncommon Sense of a networked world of distributed ignorance and sharing overcoming an old world of concentrated skill and control? To everything becoming 'Napsterised' in every dimension, where storage and processing power cost nothing, and become connected without the help of the old network companies? A world where individuals create their own networks, where laws of copyright and resale, and old business models have to be changed as giant industries are dragged kicking and screaming out of the 19th Century and into the 21st?

Peter Cochrane poses and answers questions, suggests solutions, and raises red flags on issues that need to be addressed. Tables, diagrams, pictures and illustrations generously support all of the text, with the most difficult aspects illustrated by simulations and other material on a CD and links to a web site with an ongoing expansion of the themes addressed.

Standby.

Where Did this Book Come From?

Byte 00 - Boot Up.

Byte 01 - Education That Doesn't Fit.

Byte 02 - Conference Turnaround.

Byte 03 - Salesmanship.

Byte 04 - The Coming Oil Crisis.

Byte 05 - Summits, Models and Machines.

Byte 06 - Counter-Intuitive Networks.

Byte 07 - Linear and Non-Linear.

Byte 08 - Exponential Growth - So Misunderstood.

Byte 09 - Don't Make Life Harder Than It Already Is.

Byte 10 - The 3G Chasm - Deeper Than We Thought.

Byte 11 - Science and Belief.

Byte 12 - Cochrane's Law of Secretaries.

Byte 13 - Control Freaks - Scales of Grey.

Byte 14 - ButterflyWings.com.

Byte 15 - Short-Term Economics.

Byte 26 - No Market Savvy.

Byte 17 - How Was Christmas Online for You?

Byte 18 - Wrong Shopping Protocol.

Byte 19 - Chips in Everything - Including Me.

Byte 20 - The Cyborgs Are Here.

Byte 21 - Web Realities.

Byte 22 - Another Management Goof!

Byte 23 - Porno or N o Porno?

Byte 24 - Uncontrollable Bits.

Byte 25 - Who Goes There?

Byte 26 - Wireless Everything.

Byte 27 - Communications Compromised.

Byte 28 - Insecure Thinking.

Byte 29 - Wear, Where, Were-ables.

Byte 30 - How Many Mobile Phones Do You Need?

Byte 31 - The Right Technology For the Right Job.

Byte 32 - Network Power.

Byte 33 - DIY Networking.

Byte 34 - Stupid Entertainment.

Byte 35 - Net Police.

Byte 36 - Who'd Be a Copyright Lawyer?

Byte 37 - Software Licensing - Time To Get Angry.

Byte 38 - Technology Fatigue.

Byte 39 - Circuit or Packet - Clean or Dirty?

Byte 40 - It's Our Brains That Lack Bandwidth.

Byte 41 - Save Everything - But Don't Be Tidy.

Byte 42 - The Blue Sack.

Byte 43 - Being a Squirrel.

Byte 44 - Reliability and Downtime.

Byte 45 - Screen Tests.

Byte 46 - G-Force.

Byte 47 - Naturism in Engineering.

Byte 48 - An Invisible Revolution.

Byte 49 - The Lull Before - Smarter Machines?

Byte 50 - Sleep?

Index.

PETER COCHRANE is one of the sharpest commentators around on the convergence of society and business issues. He is a co-founder of ConceptLabs, where he acts as a mentor, advisor, consultant and business angel to a wide range of companies around the globe. He is the former CTO and Head of Research at BT, as part of a career at the telecoms giant spanning 38 years. He holds a number of prominent posts as a technologist, entrepreneur, writer and humanist, and was the UK's first Professor for the Public Understanding of Science and Technology. He is the author of 108 Tips for Time Travellers.

"You will find it hard to put down..." (Reading Chronicle, 29/7/04) "A series of remarkable insights into work, communication, the family, communities and just about everything else touched by technology" (The Times, 23rd September, 2004) "You will find it hard to put down." (Institute of Directors, Autumn 2004) "...a man with something to say to a world that should listen." (City to Cities, November/ December 2004)AC "...his ideas are provocative, his opinions refreshing and his knowledge extensive...ideal for holiday reading..." (Library & Information Update, July 05) "...a series of challenging insights into work, communication and the family... a must--read for anyone..." (Long Range Planning, Number 38, 2005)

Gedruckte Welten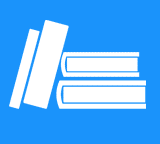 Kunden, die diesen Artikel gekauft haben, kauften auch
Kundenbewertungen zu Peter Cochrane "Uncommon Sense"
Diese Artikel könnten Sie auch interessieren
Kontakt
+49 (0)40
4223 6096
Wir helfen Ihnen gerne:
Mo. - Fr. 8.00 - 20.00 Uhr
Sa.: 10.00 - 18.00 Uhr

(Kostenpflichtige
Rufnummer -
Kosten abhängig
von Ihrem Anbieter)
Chat
Zuletzt angesehene Artikel