Social Work Supervision: Contexts and Concepts
Lieferbar innerhalb von zwei Wochen
Taschenbuch
€ 72,99

*
inkl. MwSt.
Dieser Artikel ist auch verfügbar als:
Produktdetails
Titel: Social Work Supervision: Contexts and Concepts
Autor/en: Ming-Sum Tsui

ISBN: 0761917675
EAN: 9780761917670

Sprache: Englisch.

SAGE PUBN
1. Juni 2004 - kartoniert - 200 Seiten
Social work supervision has been identified as one of the most important factors in determining the job satisfaction levels of social workers and the quality of service to clients. As an indirect but vital factor in the social work process, it is surprising that supervision has not received as much attention as other components of social work practice, such as social work research or administration. A book on social work supervision is desperately needed to bridge the gap between the demands of the field and the absence of literature.



Social Work Supervision aims to provide readers with basic knowledge of theories, research, and practice of supervision. The book will address the needs of social work supervisors, frontline practitioners, students and educators.

PREFACE
CHAPTER 1: THE HISTORY, NATURE, AND DEFINITION OF SOCIAL WORK SUPERVISION
THE HISTORY OF SOCIAL WORK SUPERVISION
THE DEVELOPMENT OF SOCIAL WORK SUPERVISION
DEFINITIONS OF SOCIAL WORK SUPERVISION
PERSONAL SUPERVISION, PROFESSIONAL SUPERVISION, AND ORGANIZATIONAL SUPERVISION
OBJECTIVES OF SOCIAL WORK SUPERVISION
CHAPTER 2: THEORETICAL MODELS OF SOCIAL WORK SUPERVISION
MODELS OF SOCIAL WORK SUPERVISION
THE STATE OF THE ART OF SOCIAL WORK SUPERVISION
CHAPTER 3: CONSTRUCTING A COMPREHENSIVE MODEL OF SOCIAL WORK SUPERVISION


PHILOSOPHY AND PRINCIPLES
THE SUPERVISORY RELATIONSHIP
CULTURE AS THE CONTEXT FOR SUPERVISION
IMPLICATIONS FOR SOCIAL WORK SUPERVISION
CHAPTER 4: THE CONTEXTS FOR SUPERVISION
THE PHYSICAL CONTEXT
INTERPERSONAL CONTEXT
THE CULTURAL CONTEXT
THE PSYCHOLOGICAL CONTEXT
A HOLISTIC CONTEXT FOR SUPERVISION
CHAPTER 5: ADMINISTRATIVE FUNCTIONS
JOB PERFORMANCE
STAFF PERFORMANCE
QUALITY OF PERFORMANCE
QUALITY OF SERVICE
ORGANIZATIONAL PERFORMANCE
THE SUPERVISOR AS MANAGER
THE TRANSITION FROM FRONTLINE WORKER TO SUPERVISOR
CHAPTER 6: EDUCATIONAL AND SUPPORTIVE FUNCTIONS
THE CHARACTERISTICS OF EDUCATIONAL SUPERVISION
GIVING FEEDBACK
SUPPORTIVE SUPERVISION
STRESS AND BURNOUT OF SUPERVISORS AND SUPERVISEES
GENDER: WORKING WITH MALE AND FEMALE SUPERVISORS
DIVERSITY ISSUES IN CROSS-CULTURAL SUPERVISION
CHAPTER 7: POWER ISSUES BETWEEN SUPERVISORS AND SUPERVISEES
THE NATURE OF POWER AND AUTHORITY
THE DIFFERENCES BETWEEN POWER AND AUTHORITY
THE SOURCES OF POWER AND AUTHORITY
THE ART OF USING POWER AND AUTHORITY
SUPERVISOR'S AND SUPERVISEE'S POWER GAMES
CHAPTER 8: STAGES AND SKILLS OF SUPERVISION
THE STAGES OF SUPERVISION PROCESS
THE DEVELOPMENTAL STAGES OF SUPERVISOR
THE DEVELOPMENTAL STAGES OF SUPERVISEE
THE DEVELOPMENTAL STAGES OF SUPERVISORY PROCESS
THE RELAITONSHIP BETWEEN SUPERVISOR AND NSUPERVISEE: a TRANSACTIONAL ANALYSIS
GROUP SUPERVISION
CHAPTER 9: PLANNING AND PREPARATION OF SUPERVISION SESSIONS
THE PHYSICAL SETTING
CONTRACT
AGENDAS AND RECORDS
DURATION AND DISCUSSION
THE CONTENT OF DISCUSSIO/N
CONSIDERAITONS AND CONSTRAINTS
CHAPTER 10: THE STATE OF THE ART OF RESEARCH ON SOCIAL WORK SUPERVISION
A REVIEW OF RESEARCH STUDIES
CRITERIA FOR SELECTING EMPERICAL RESEARCH LITERATURE
CRITQUE OF EXISTING RESEARCH LITERATURE ON SOCIAL WORK SUPERVISION
RELEVANCE TO THEORY BUILDING


RESEARCH AGENDA FOR THE FUTURE
FROM THE REALITY TO THE IDEAL
SOCIAL WORK SUPERVISION: A PERSONAL REFLECTION
APPENDIX I: A LIST OF EMPIRICAL RESEARCH ON SUPERVISION FOR SOCIAL WORKERS
REFERENCES
NAME INDEX
SUBJECT INDEX
ABOUT THE AUTHOR


Ming-sum Tsui is Senior Lecturer in Social Work, Department of Applied Social Sciences, the Hong Kong Polytechnic University where he teaches social work supervision and human service management. Ming-sum has more than twenty years of experience in practising and teaching social work supervision. Before joining the Hong Kong Polytechnic University, he was service supervisor of Development and Health Services at the second largest voluntary social welfare agency in Hong Kong, the Hong Kong Christian Service. More than two decades ago, Ming-sum started his social work career in a community-based children and youth center. In his ten years of service in the Hong Kong Christian Service, he set up the first community-based family service center and the first counselling center for psychotropic substance abusers in Hong Kong. He also supervised a polyclinic and was responsible for program development, fund raising, research, program evaluation, and staff development of the Hong Kong Christian Service.

Ming-sum received his undergraduate social work education in the Chinese University of Hong Kong, and later attained an MSW from McGill University and a Postgraduate Diploma in Management Studies from the Hong Kong Polytechnic University. He is a member of the Academy of Certified Social Workers (ACSW) and the first international member of Certified Social Work Managers (CSWM). He is also a member of the American Management Association (AMA), Chartered Management Institute (CMI), and a Certified ISO Auditor. Ming-sum earned his Ph.D. in the Faculty of Social Work at the University of Toronto. His thesis research is on the construction of a culturally sensitive model of social work supervision.

The research interests of Ming-sum are related to social work supervision, human service management, theory and practice of social work, and substance abuse. He has been the managing editor of the Hong Kong Journal of Social Work, consulting editor of New Global Development: Journal of International and Comparative Social Welfare, member of the editorial board of Research on Social Work Practice and Professional Development: International Journal of Continuing Social Work Education. He is also serving as an expert reviewer for 15 journals. Ming-sum has published ten books and more than 50 articles and research papers. His works have been widely published in academic and professional journals all over the world, including Journal of Social Service Research, The Clinical Supervisor, Social Work, Families in Society, International Social Work, International Journal of Management, New Global Development: International Journal of Comparative Social Welfare, The British Journal of Social Work, Social Development Issues, Asia Pacific Journal of Social Work, Hong Kong Journal of Social Work, Asian Journal of Counseling, Australian Social Work, China Social Work, Indian Journal of Social Work, Assessment & Research in Higher Education, Employee Assistance Quarterly, and Child and Adolescent Social Work Journal.


Preiswert lesen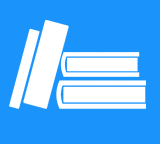 Kunden, die diesen Artikel gekauft haben, kauften auch
Kundenbewertungen zu Ming-Sum Tsui "Social Work Supervision: Contexts and Concepts"
Diese Artikel könnten Sie auch interessieren
Zuletzt angesehene Artikel